Become a TramitApp partner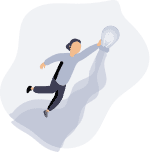 Provide a different product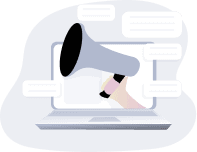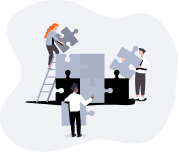 Expand your product portfolio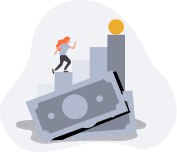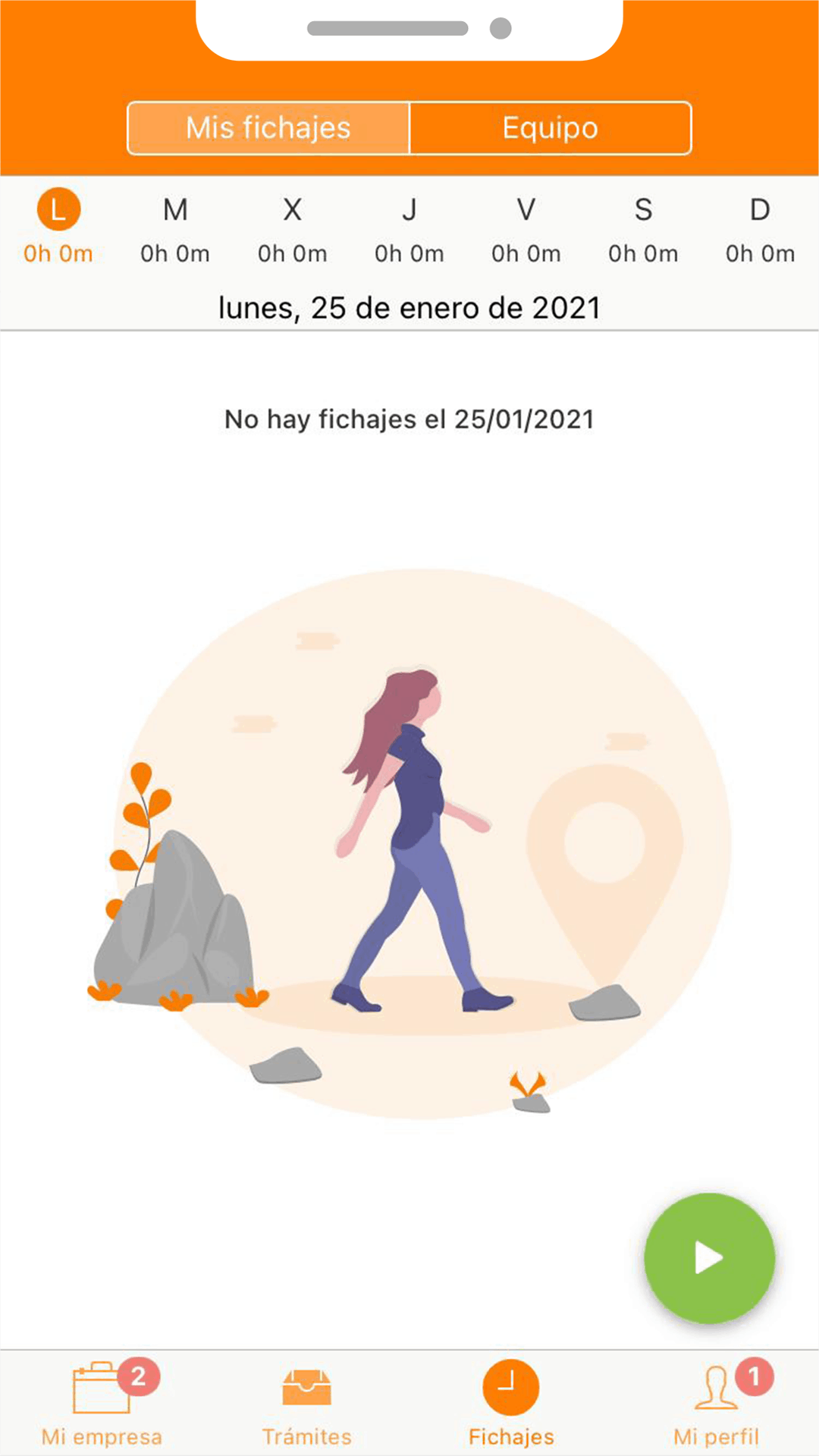 Time tracking
Clock in and out using any device (computer, smartphone, kiosk). Includes geolocation and facial recognition attendance logs.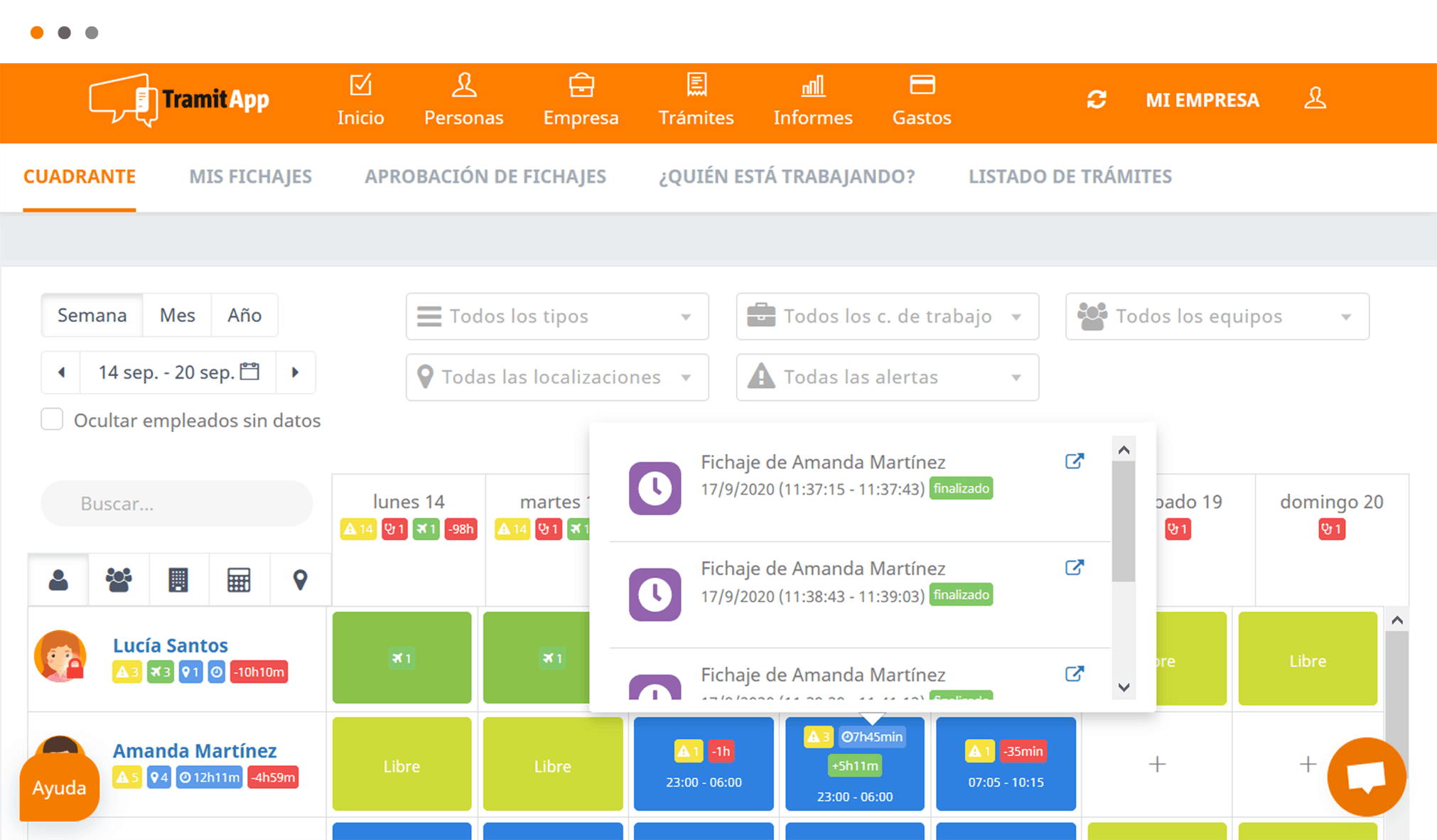 Shift management
The ideal solution for managing personnel with rotating shifts and schedules. Integrated with time tracking and absence modules.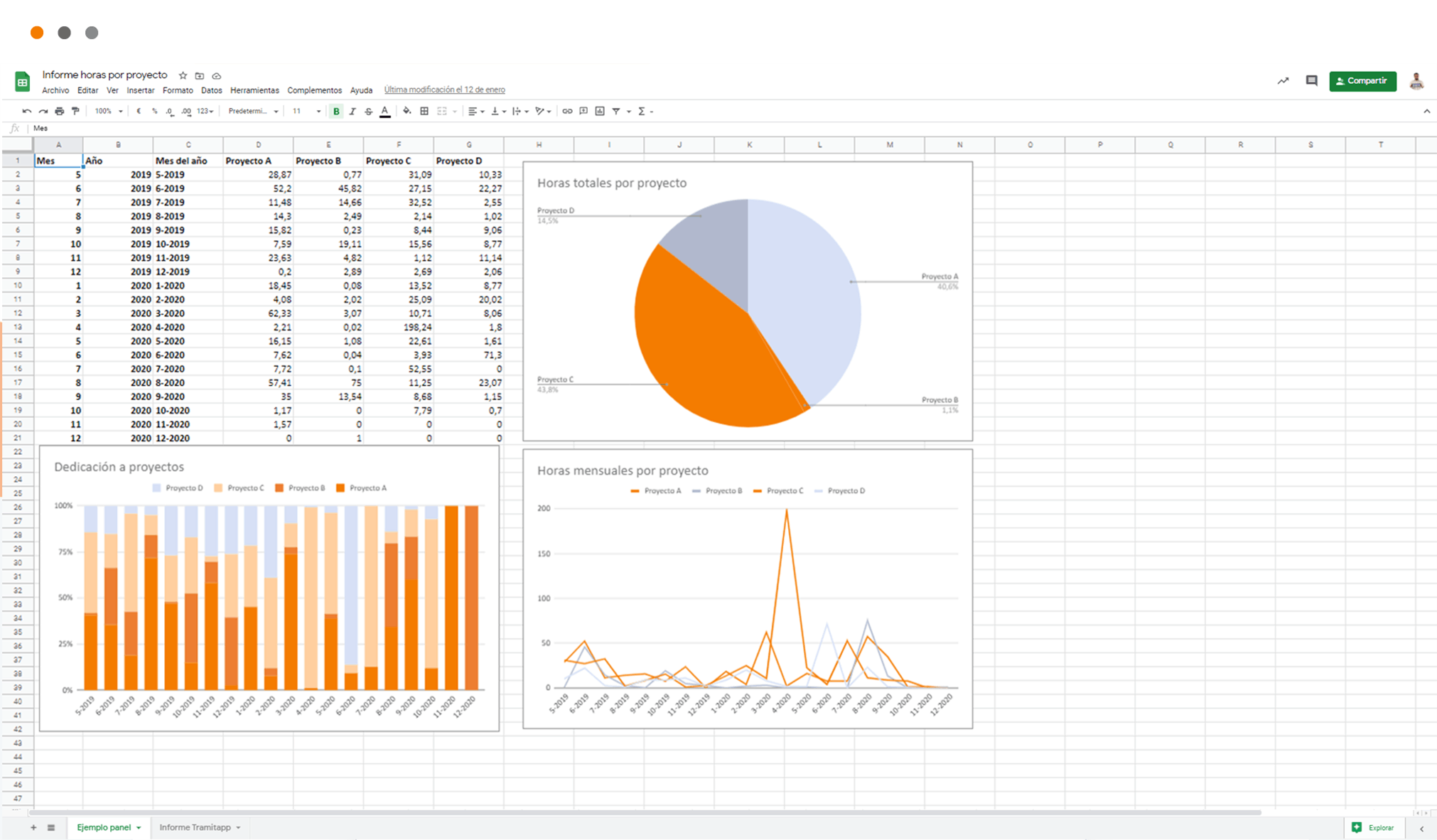 Customized reports
Handle the information you need in the format of your choice. Company, team and employee views. Download reports in Excel format.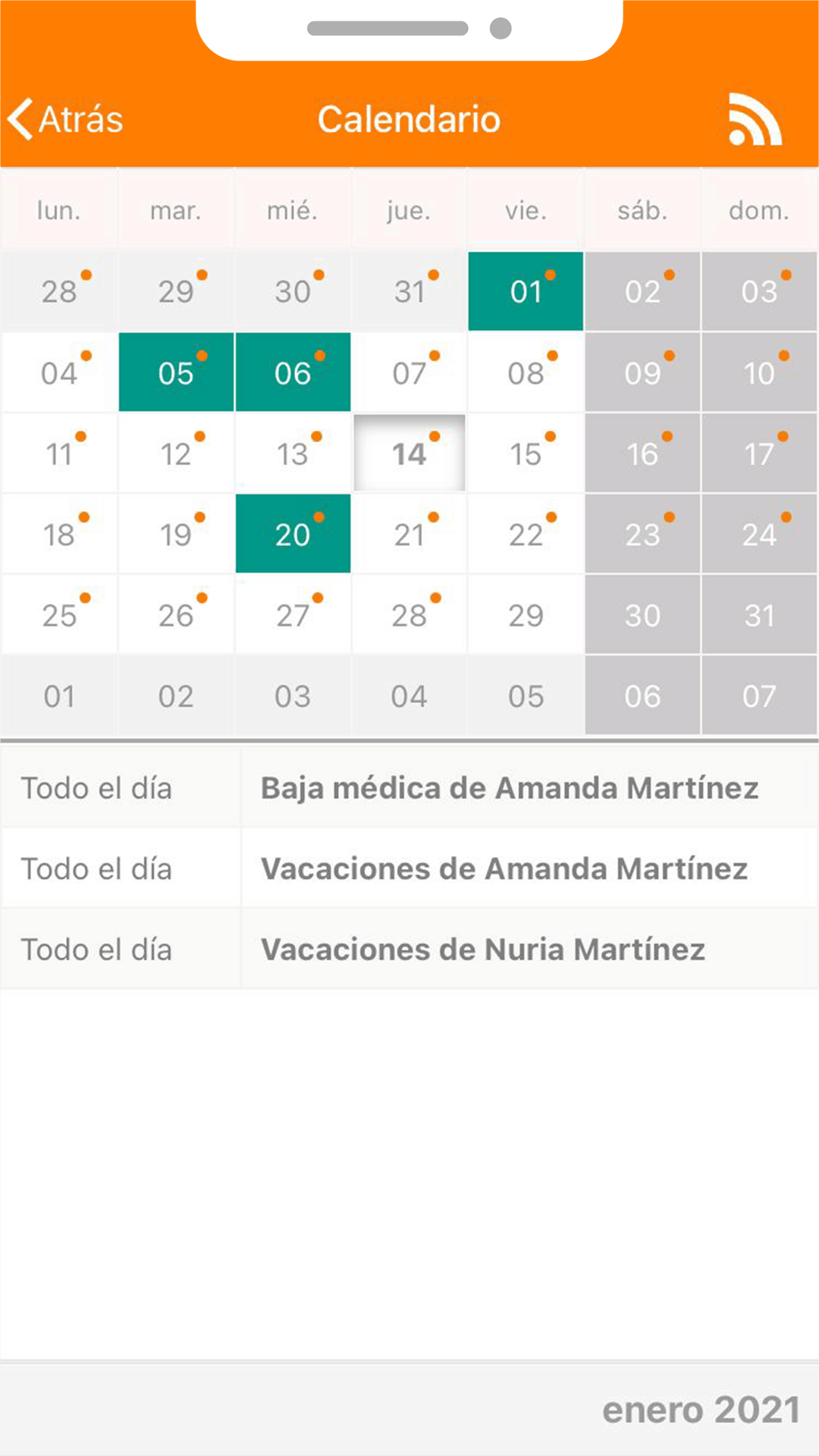 Absences and vacation days
Manage and approve paid leave, sick leave and vacation days in one place, integrated with work shifts and time tracking.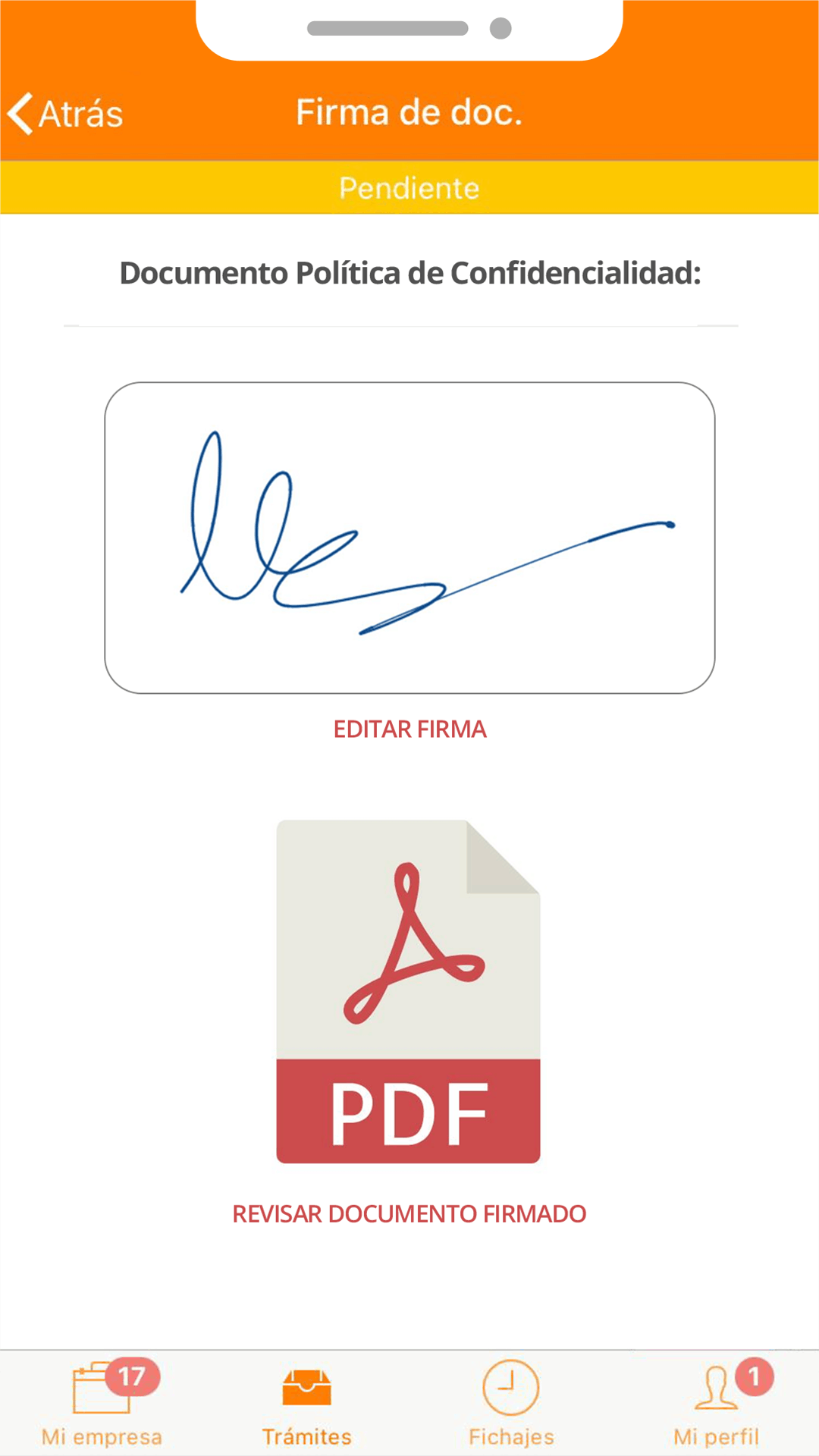 Documents and signature
Order and distribute your corporate documents in a secure manner. Allows employees to sign documents online and tracks who has not yet signed.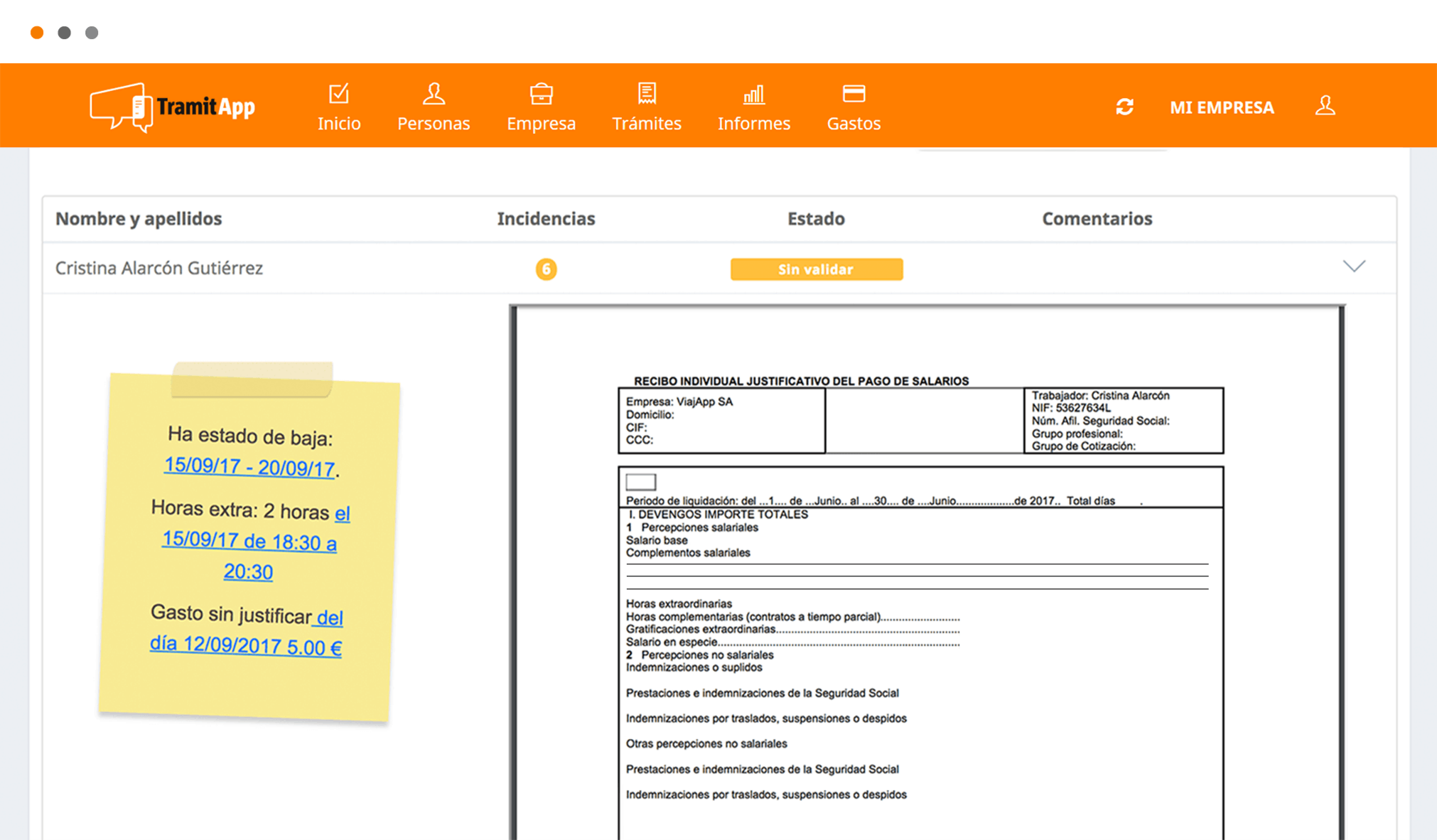 Payroll and certificates
Consolidate representation expenses and overtime effortlessly. Distribute employee payslips in a secure manner. Manage and resolve payroll incidents.