Send emails that are as legally binding as a registered fax. Perfect for business correspondence and corporate notifications.
Advanced electronic signature technology applied to email messages.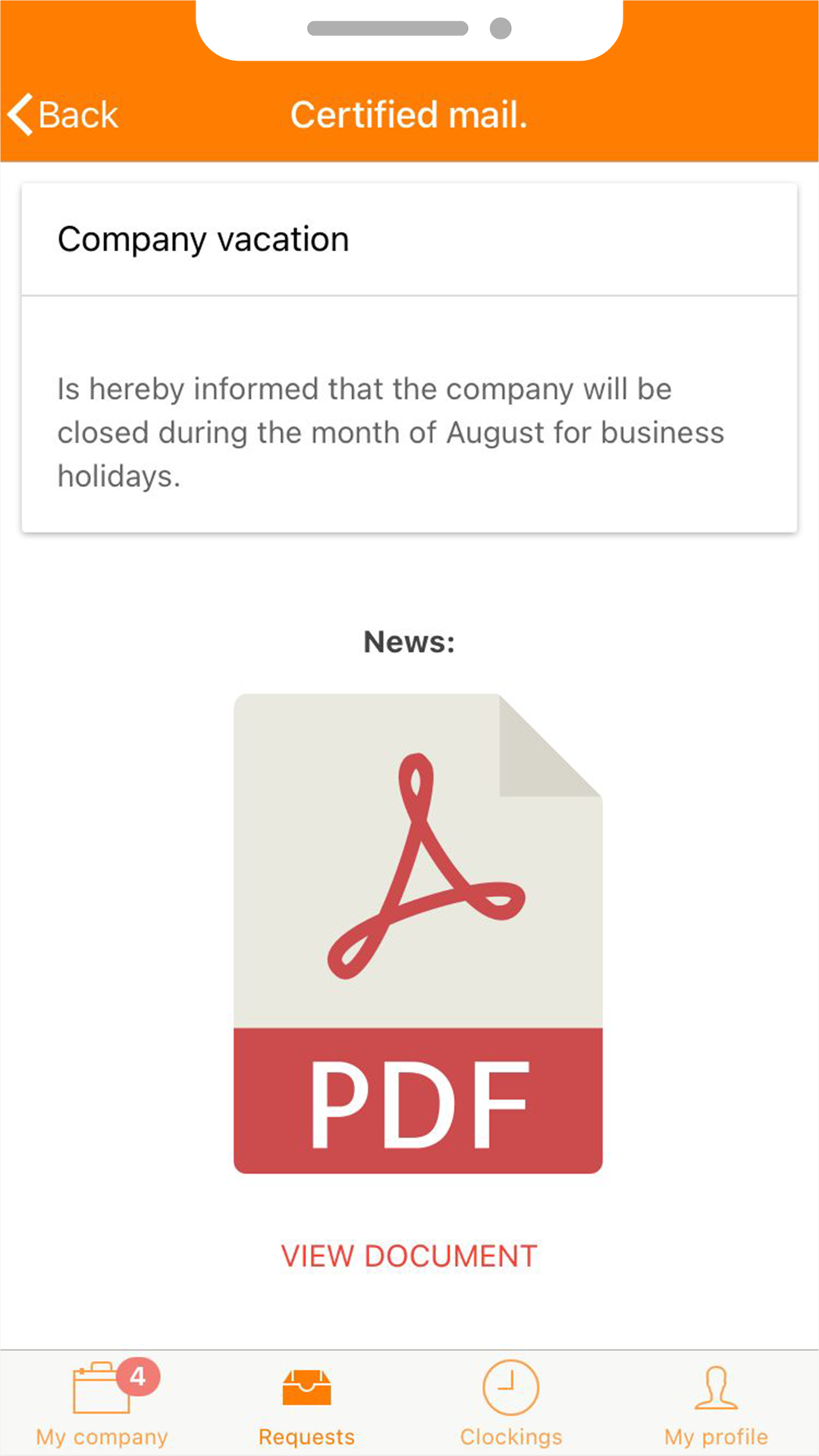 Create a log of who has opened and read the message, and
even the attachments
Keep a record of the entire email delivery process and view the status in real time.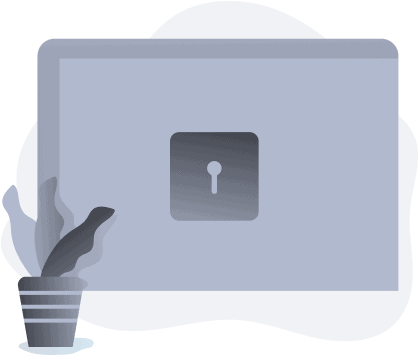 We use blockchain systems to guarantee the confidentiality and veracity of all the registered information.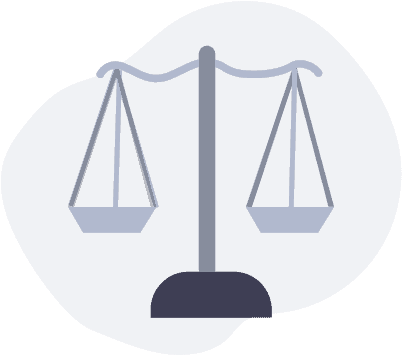 Thanks to our electronic certification system, our certified emails are as legally binding as a registered fax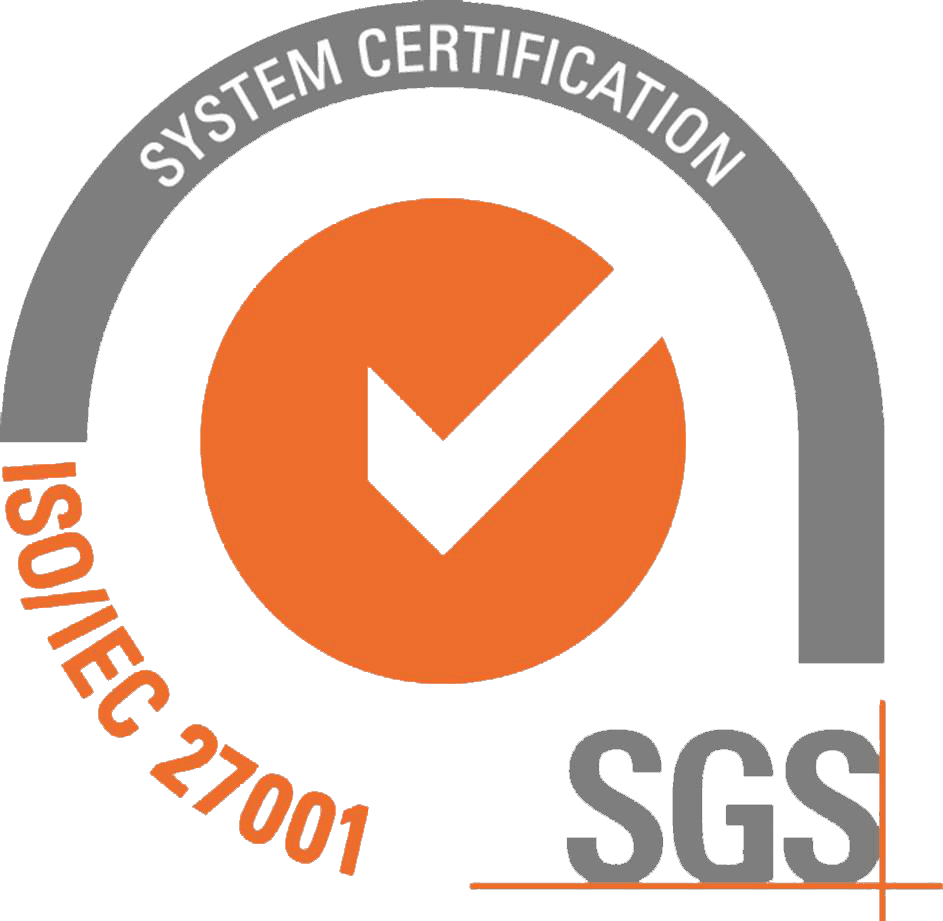 TramitApp is an ISO 27001 certified company. This standard ensures the confidentiality and integrity of all information as well as the systems that process it.
Create a new communication channel
and make it official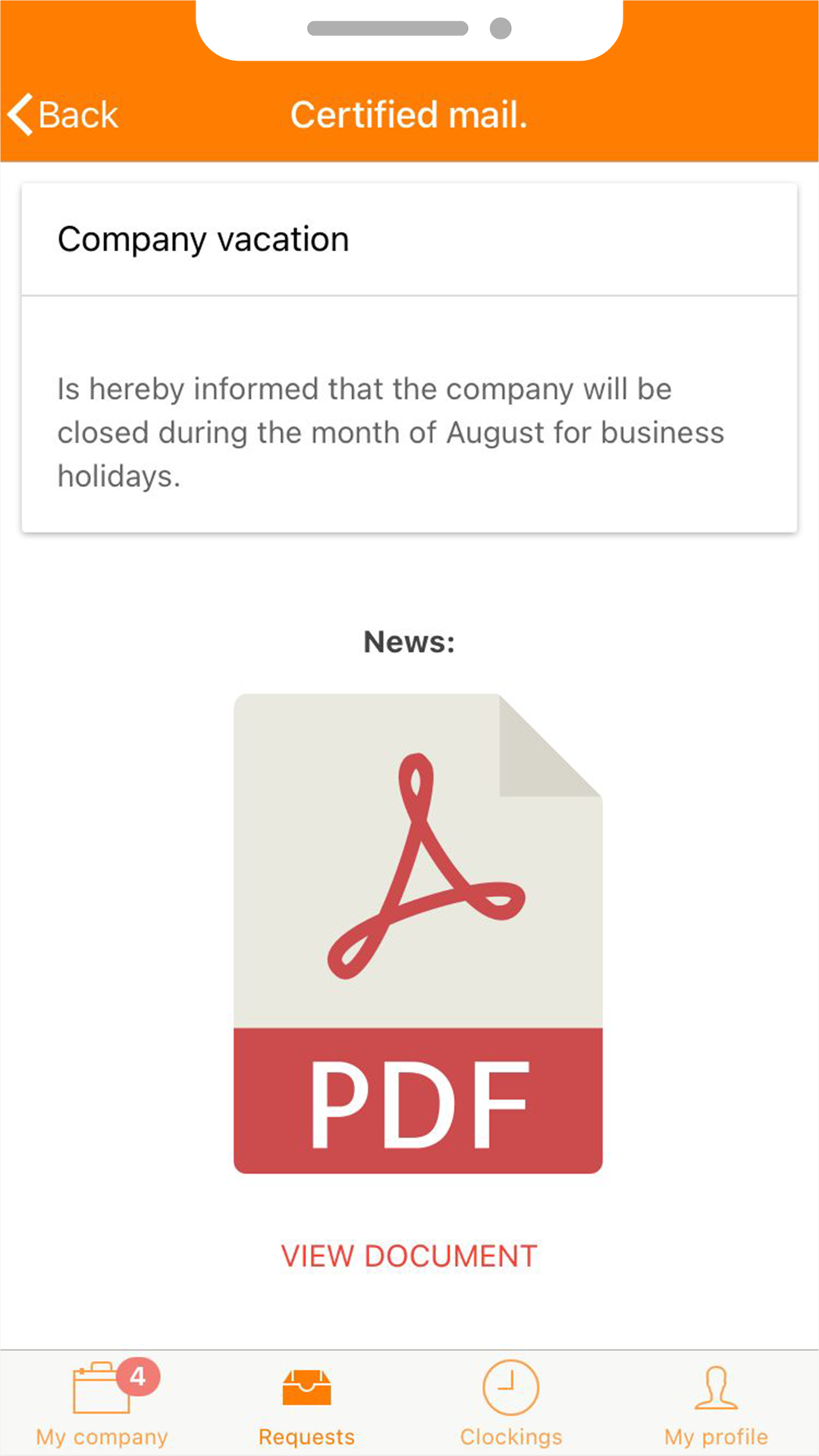 Most business correspondence is not legally binding. With TramitApp's certified email system, you can transform a standard email into correspondence that is as legally binding as an electronic signature, directly from your HR software.
Check whether emails have been delivered and read
Attach documents and keep a record of whether they have been opened
Applies electronic signature security standards to all your business correspondence
Keep a record of every action
Send corporate emails and notifications to employees conveniently, and confirm whether they have received and read the message. The system is created for official correspondence, formal notifications and signing contracts.
It logs whether the email has been sent
It logs whether the email has been delivered
It logs whether the email has been read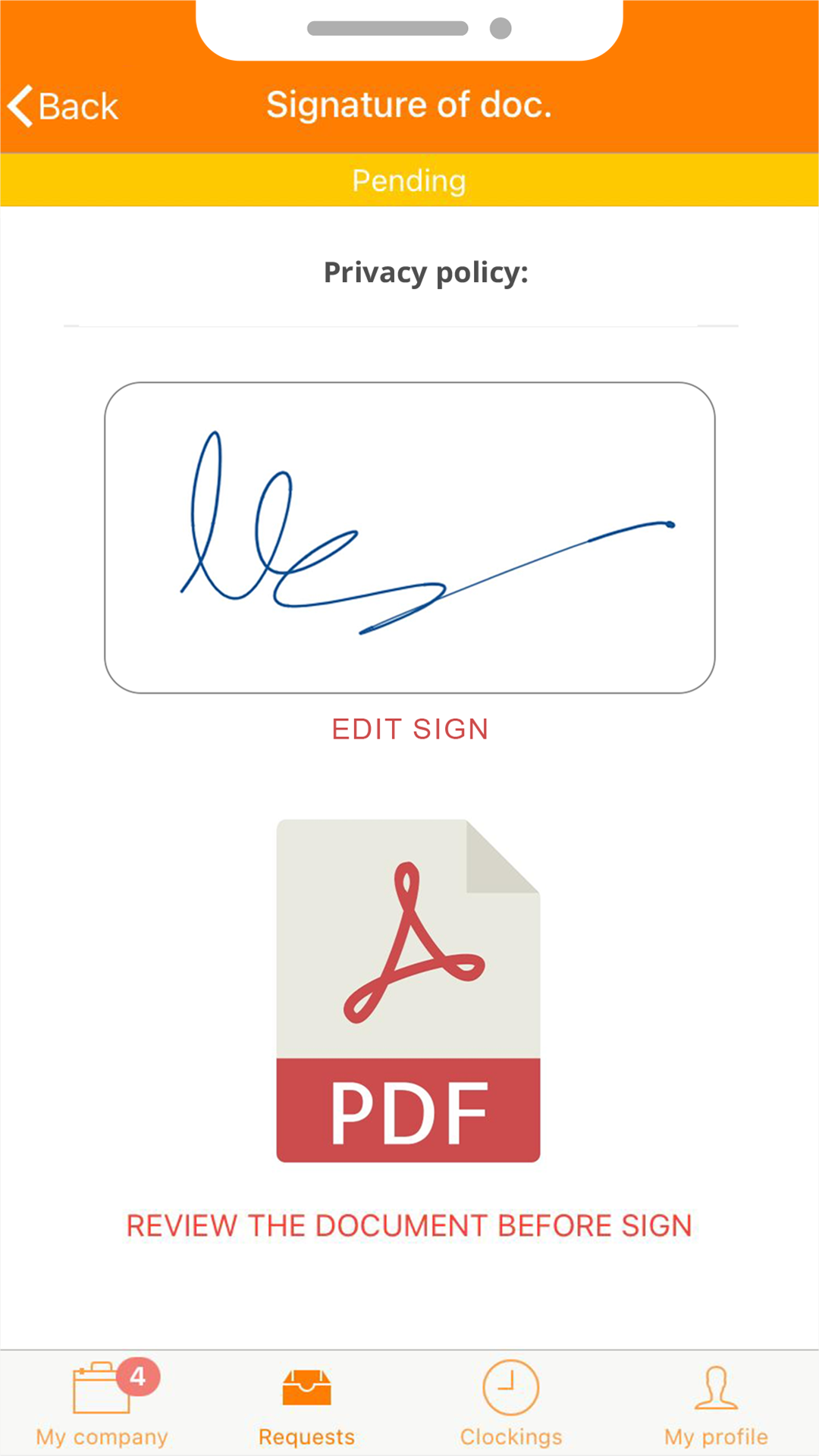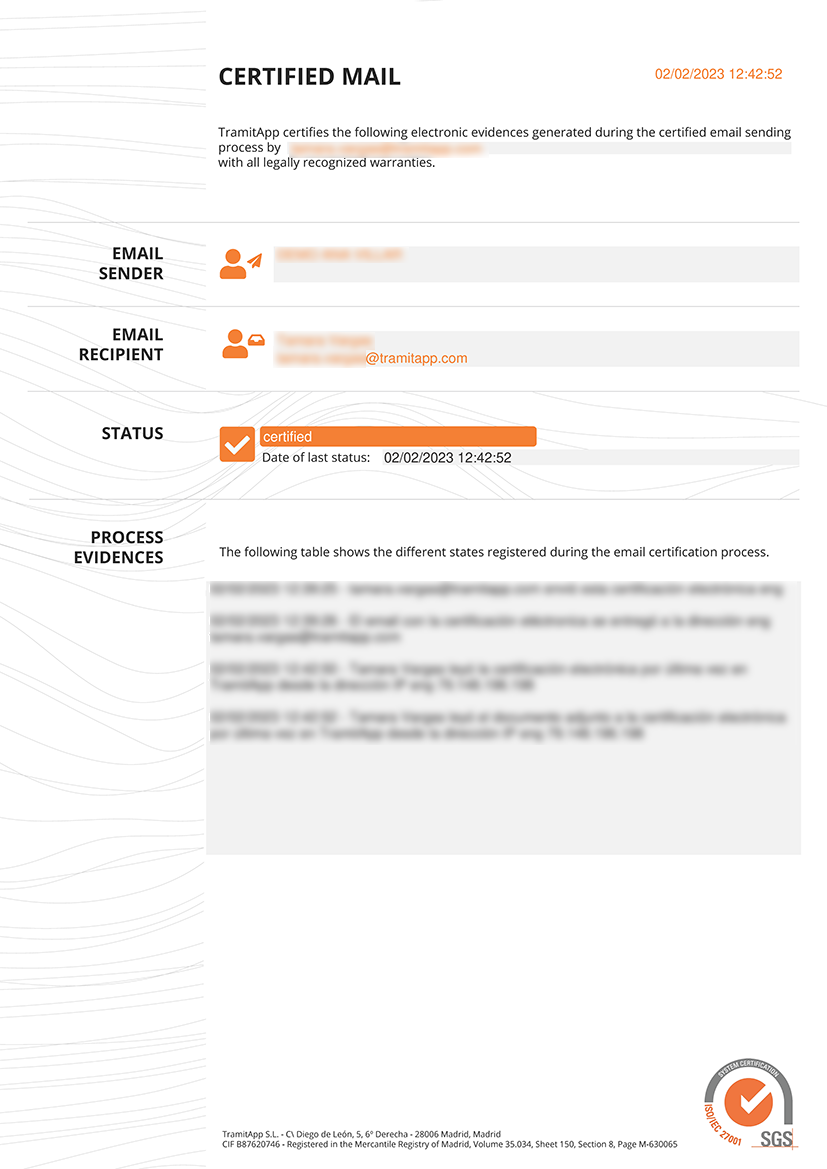 TramitApp's certified email solution uses a blockchain timestamp system to certify that the information about the actions carried out by the recipient is accurate, thereby making it as legally binding in court as a registered fax.
Logs the date and time of each action
The timestamp guarantees the information's accuracy
Equivalent to a registered fax or an advanced electronic signature
Request a demo and we'll show you how it works.
We give you 15 days of free access.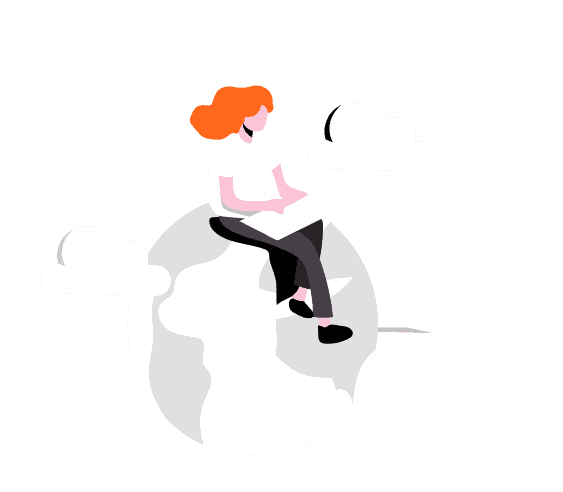 Also for attached documents
You can attach documents to your certified emails and verify whether the user has read them. Employees receive smartphone notifications. Recipients can no longer say they had not seen a document you sent to them.
Attach all types of documents
Verify whether they have opened the attachments
Log the date, time and the device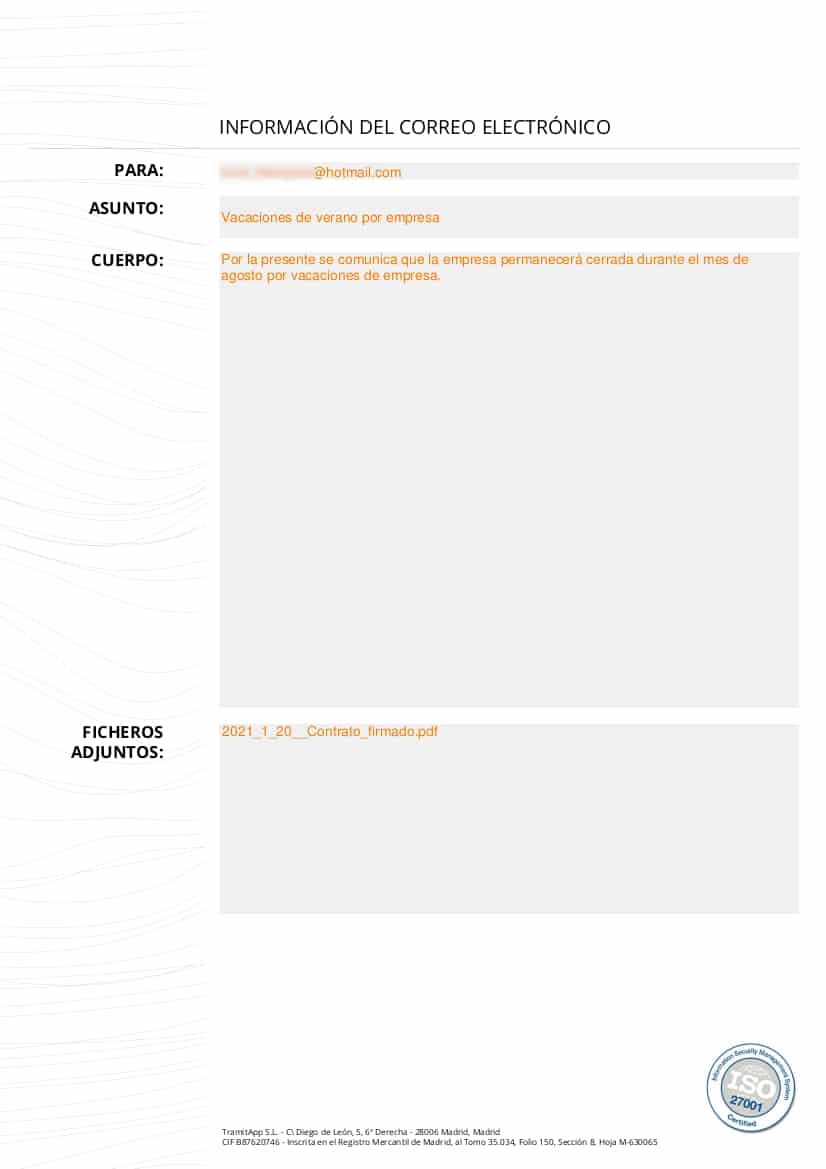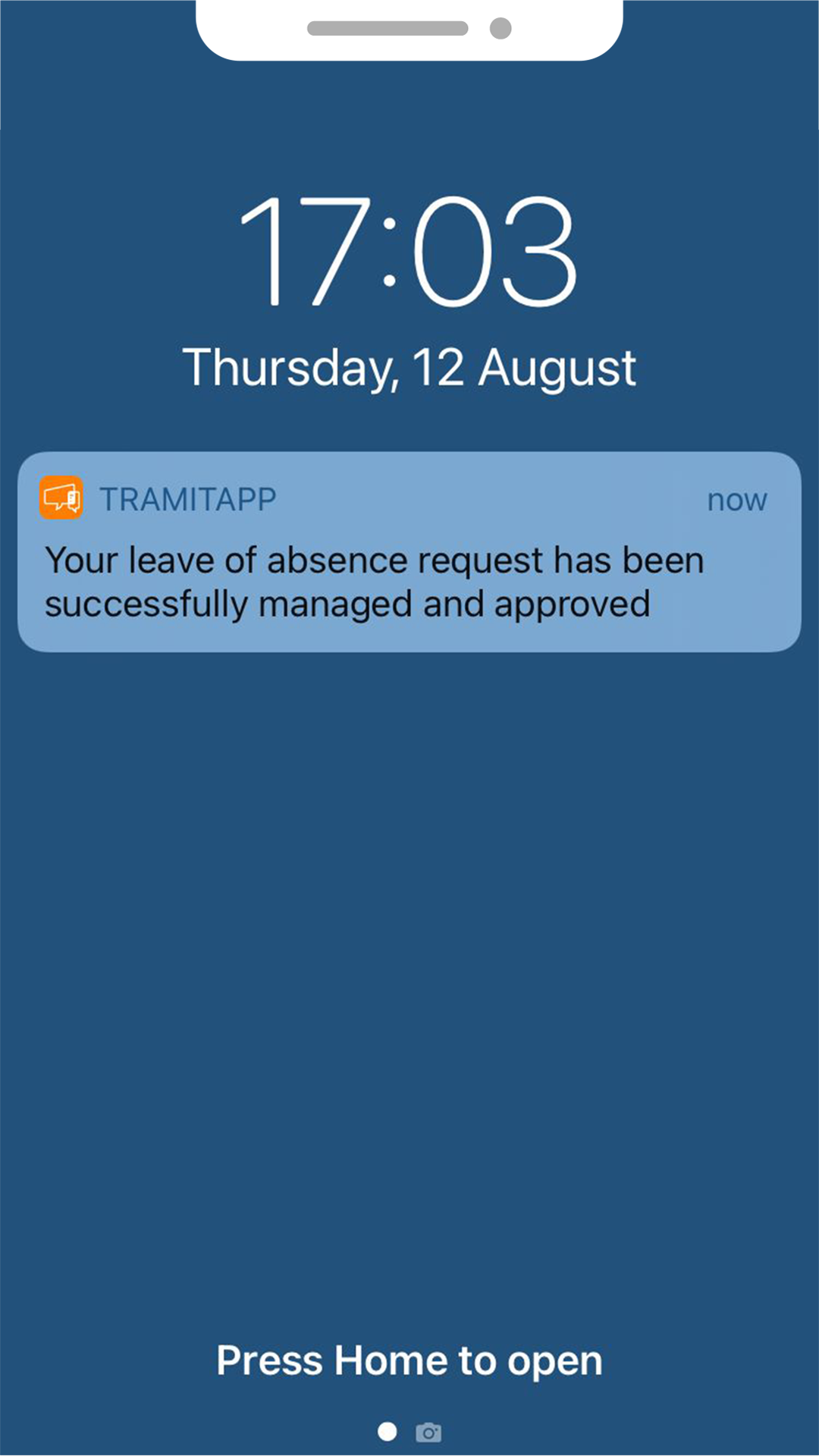 Speed up corporate communication
Create a new official communication channel in your company. Send business notifications in the form of mass correspondence or individually.
Inform of changes in working conditions
Creates company notes about extraordinary events
Send bulletins about training, medical check-ups, etc.
TramitApp is accredited with the highest security standards and undergoes frequent security audits by major clients and third-party entities.
All of our servers are located in Europe
ISO 27001 security certificate
Blockchain information encryption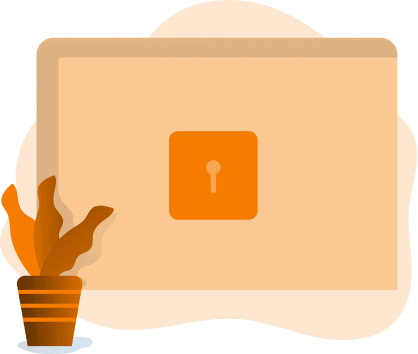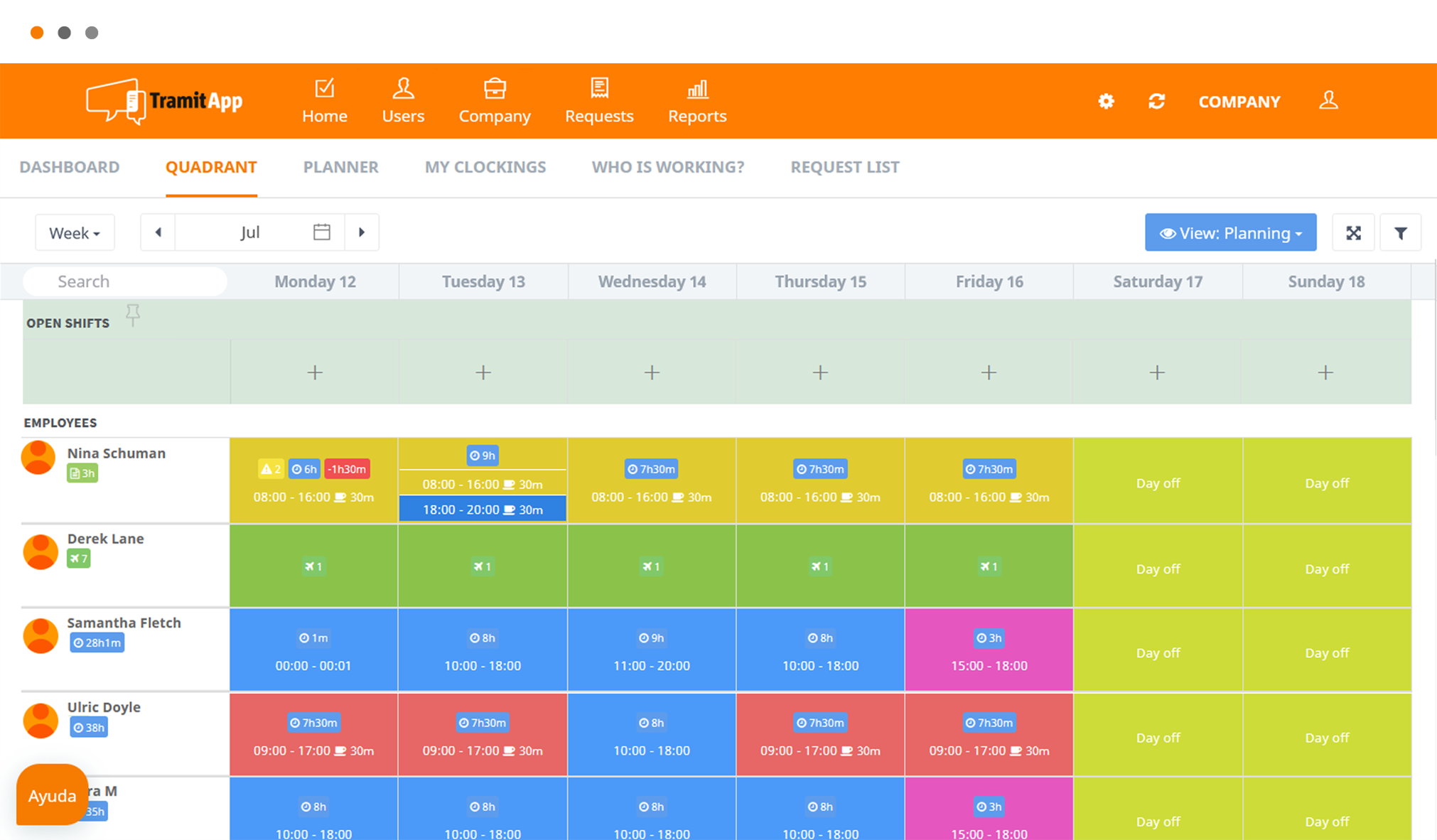 Integrated with all HR modules
The certified email module is fully integrated with the other tools of our HR platform, making it an effective solution that is easy to operate and extremely useful for managing departments.
The information is available in employee profiles
Data is cross-referenced with other platform features
Download information about the actions carried out with certified emails
Request a demo and we'll show you how it works.
We give you 15 days of free access.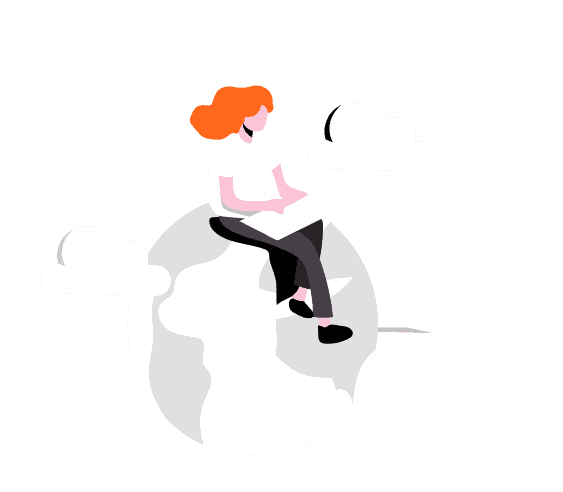 What our customers say about us
Easy-to-use tool fully adaptable to the particularities of our entity. Immediate and efficient service.
We have felt very accompanied at all times by TramitApp, from the beginning they have helped us to adapt the Workday Registration tool to our needs, to acquire knowledge about its use and to solve the doubts that have arisen on a day-to-day basis. They are a great team and very involved in meeting the needs of their Client.
The tools provided by TramitApp are a must for our day-to-day management, but the human team behind working for the client is the differential value