Sign documents online for a very competitive price. Use the electronic signature to remove physical barriers and improve how your company tracks and stores documents.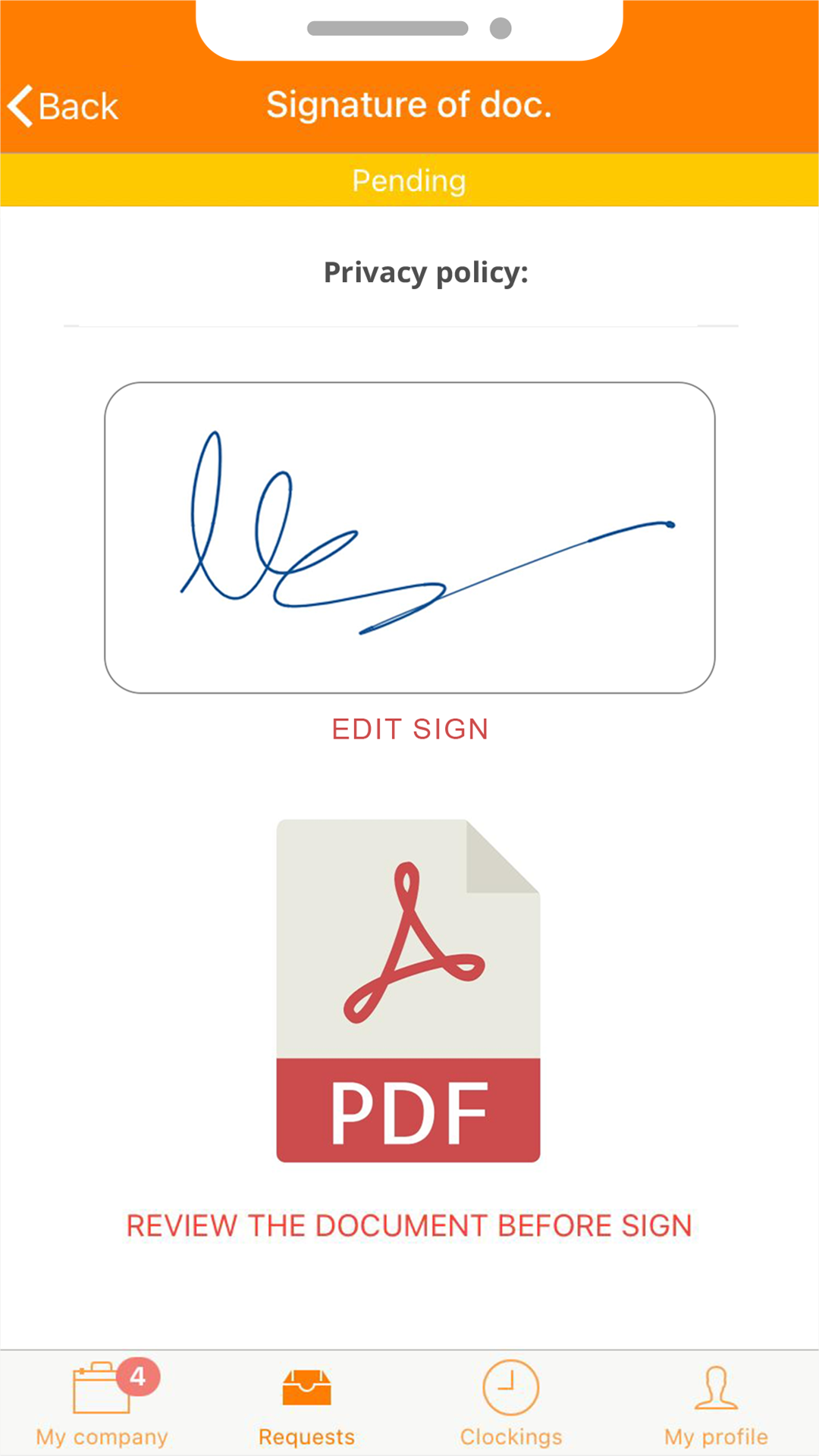 Implement the ability to sign documents online
within your company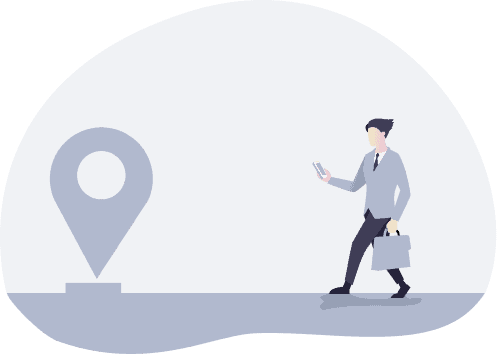 It is no longer necessary to meet in person to sign a piece of paper. Sign online from anywhere, with all the legal guarantees.
Only authorized individuals will have access to the documents. The entire transaction is tracked and stored in blockchain.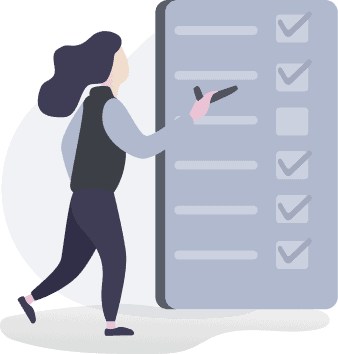 Use the platform to manage which documents are signed and which ones are pending signature. Perfect for payroll and compliance.
Request a demo and we'll show you how it works.
We give you 15 days of free access.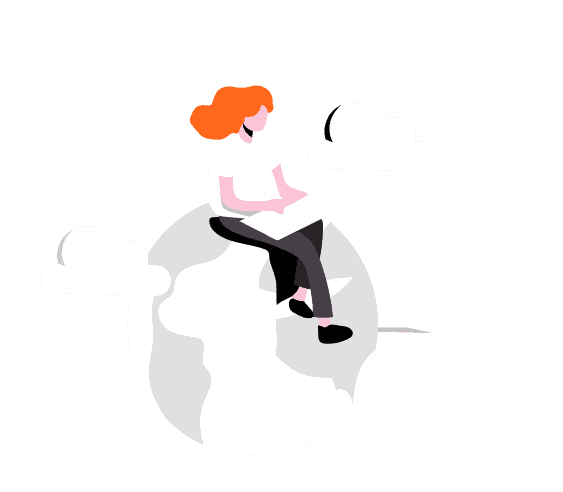 Electronic signature makes companies more efficient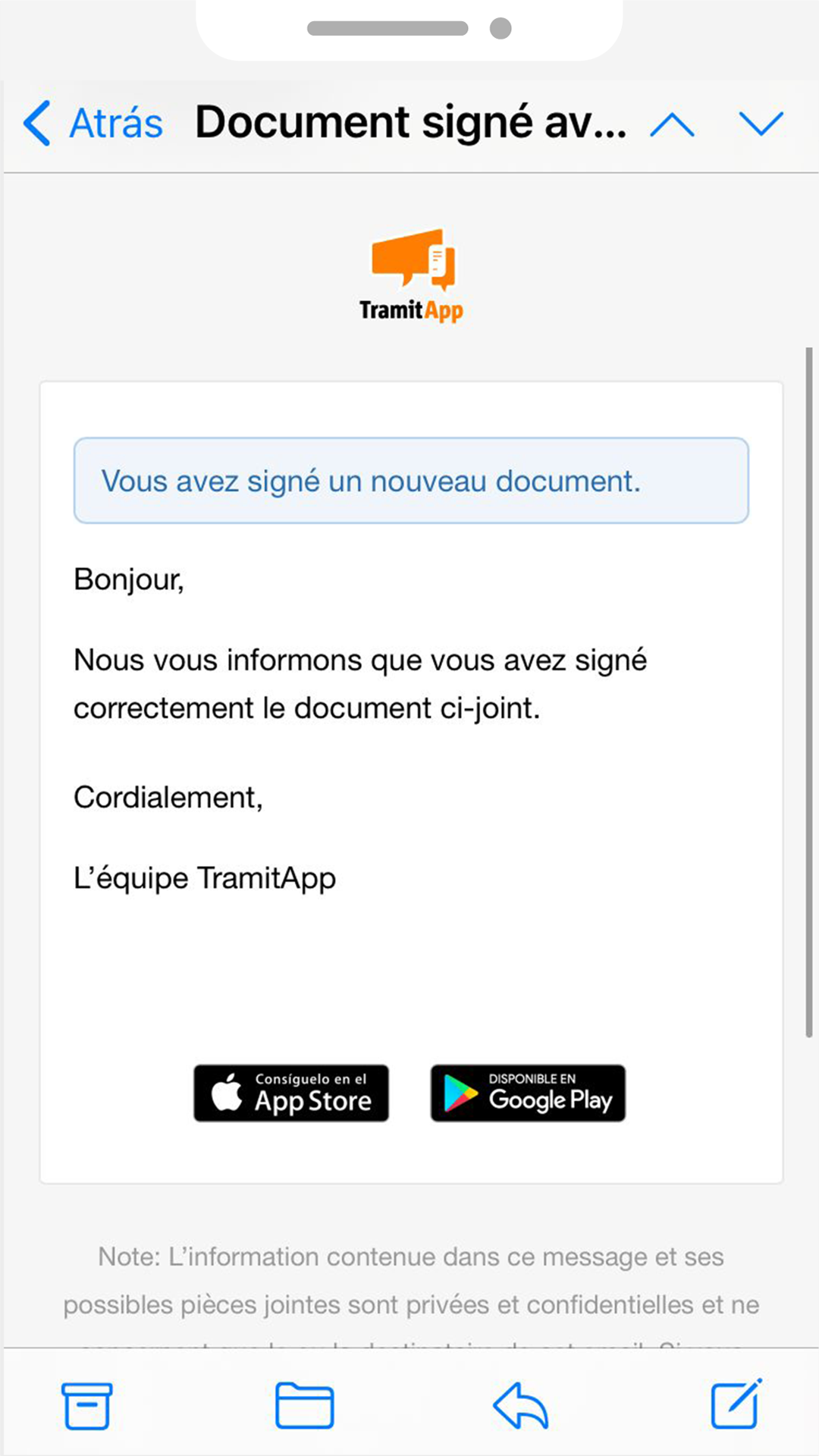 Hassle-free online signatures
Make it easier to sign documents in your company with an electronic signature system. Fully secure and legally binding.
No need to keep paper documents
Simply read the document and sign with a finger
More secure than paper and legally binding
European eIDAS regulation
TramitApp's advanced electronic signature complies with all European specifications and makes it possible to sign legally binding documents online.
Sign documents while teleworking
Our solution is perfect for decentralized teams. Sign documents easily with people at different locations and time zones.
The entire process is managed through the platform
Documents are always updated
There is no need to print or send contracts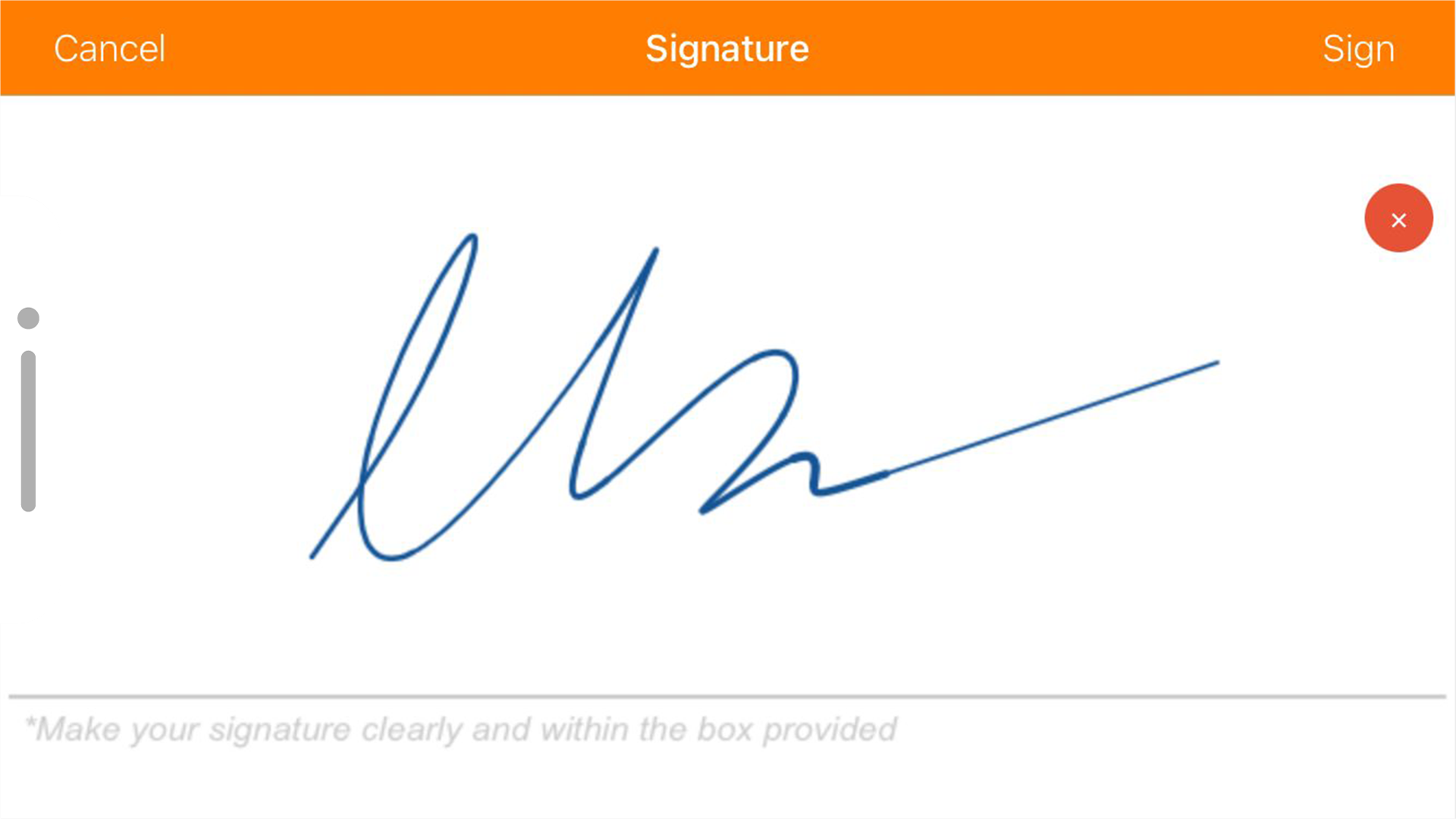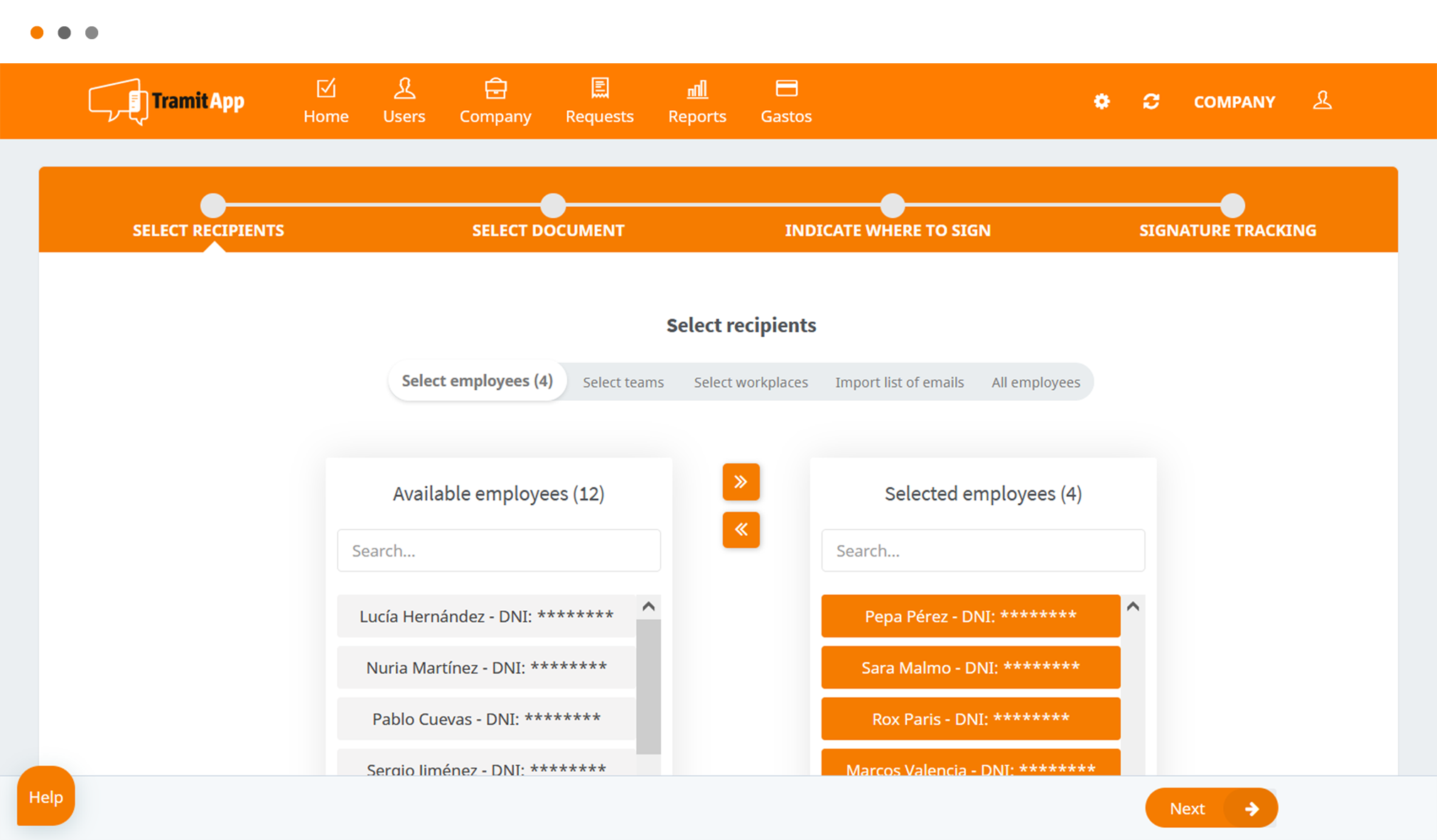 Handle document signatures in bulk
Our platform simplifies cumbersome HR tasks and corporate communication with employees. The electronic signature can be used to send a document to all employees and keep track of who has signed it.
Send a document to the entire organization with the click of a button
Simplify corporate communication with employees
Verify who has signed and who has not
TramitApp's digital signature system is optimized for mobile devices. It is particularly useful for signing documents quickly on site, such as in the case of temporary contracts.
The entire process is managed through our app
Simply sign with a finger
Always available. Fast, secure and centralized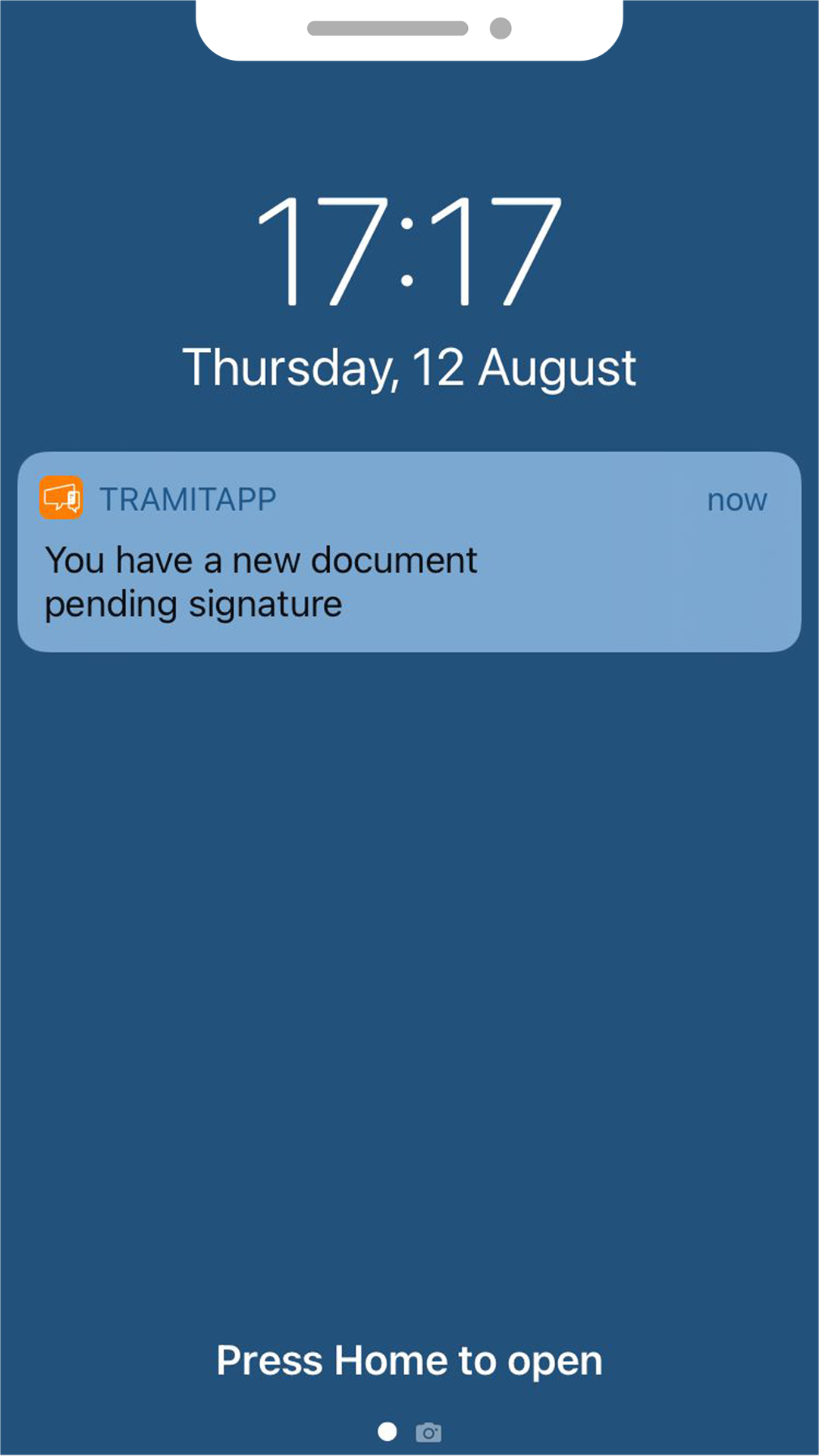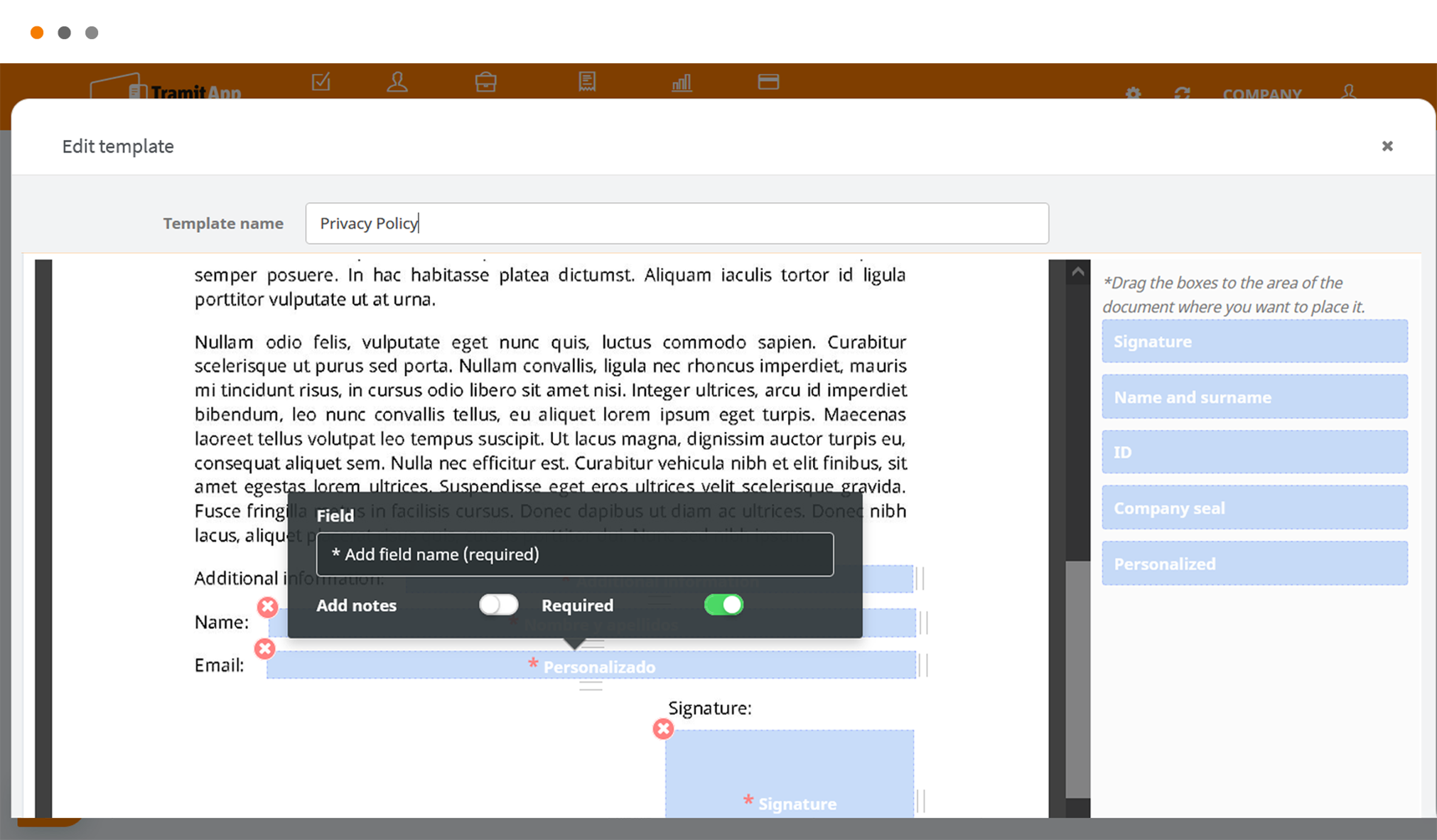 Create your own templates
Upload your documents, autofill an employee's data using information from their profile in TramitApp and create customized tasks for all workers with a few clicks of a button.
Create your own templates for every document
Customize dynamic fields
Choose the signature location
Integrated with the document manager
All of the tools in the HR platform are interconnected. Documents signed by an employee are stored in that person's file for future reference.
Keep documents organized
Keep contracts on hand at all times
Automatic reminder for renewal dates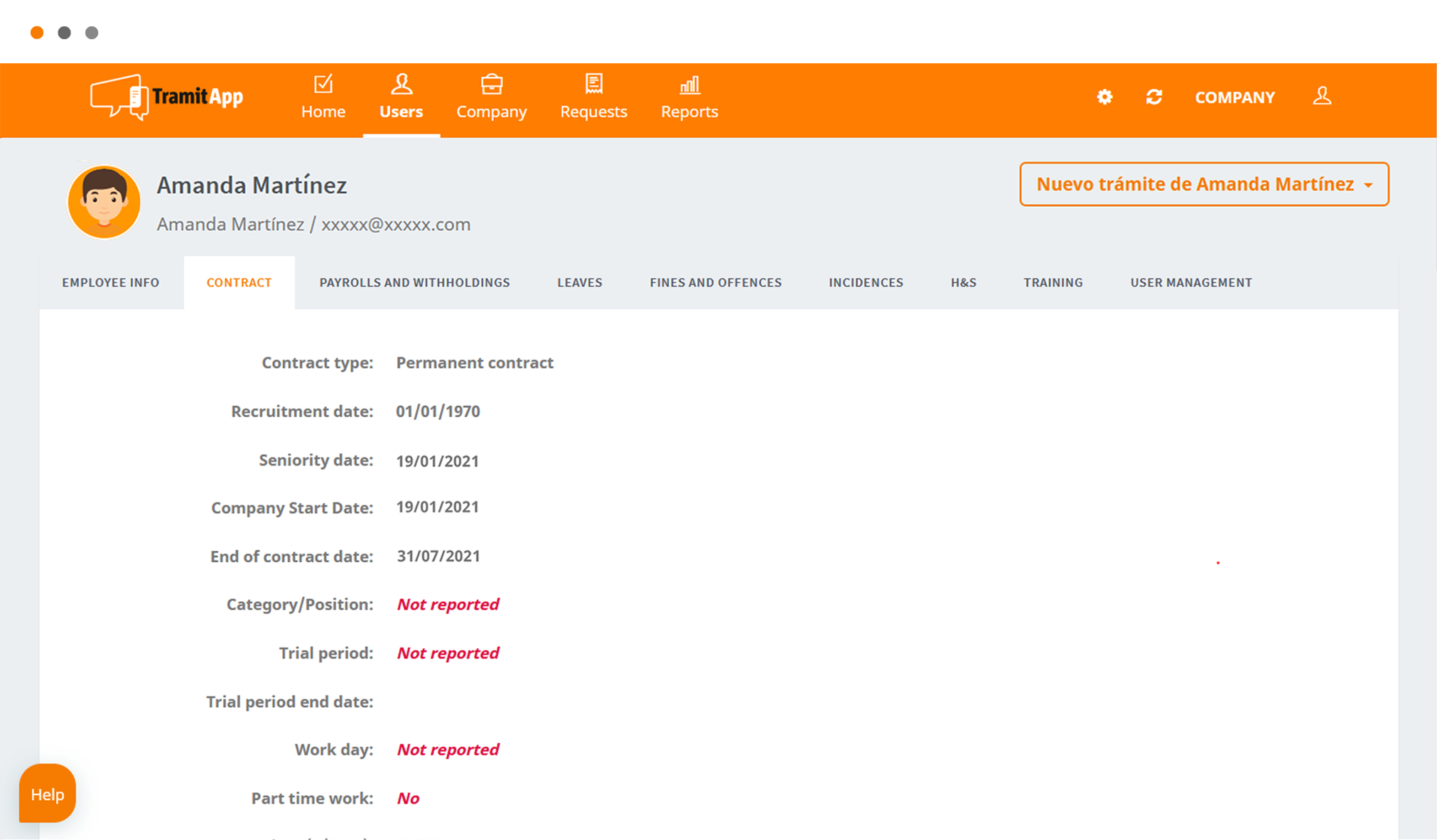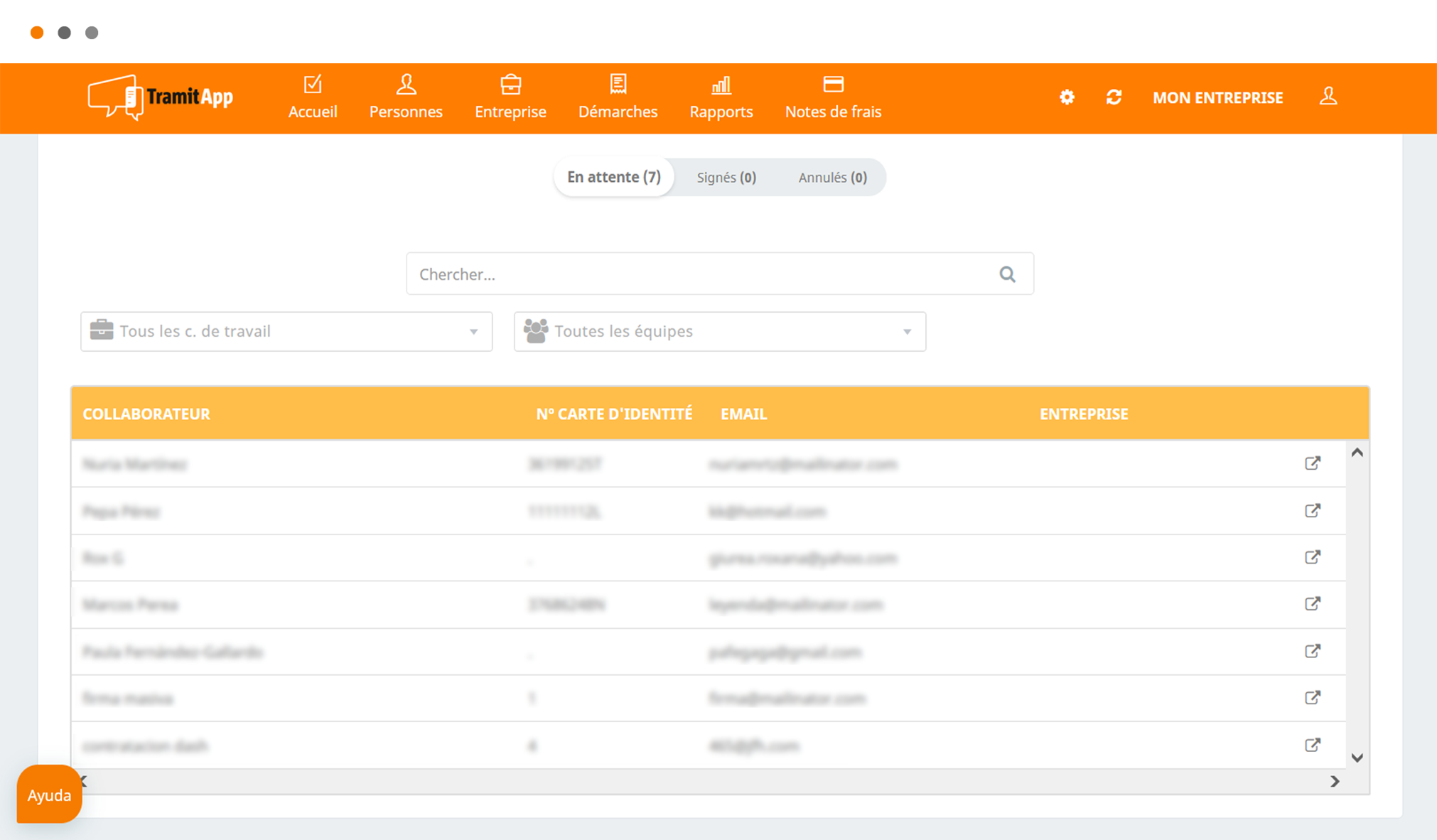 Everything always under control
With this solution, there is no excuse for employees not to sign the documents the company needs. The electronic signature system allows you to see at a glance who has downloaded, read and signed the documents, in addition to when.
Comprehensive view of the signature process
Improve your internal communication
Save management time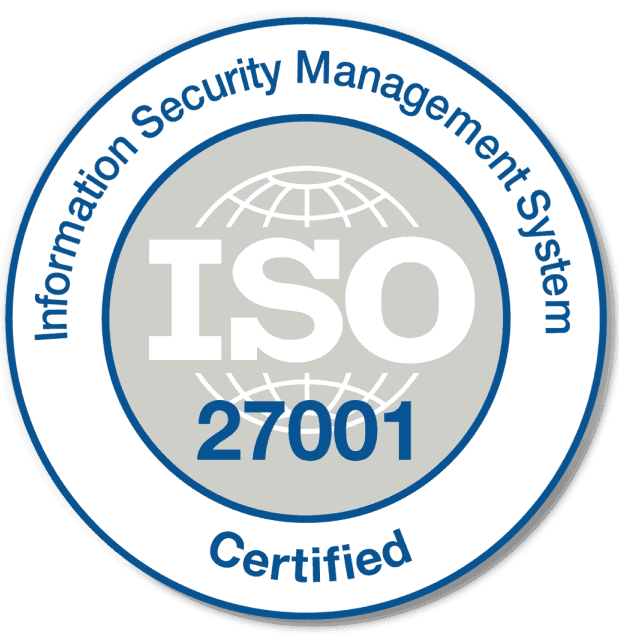 TramitApp is an ISO 27001 certified company. This standard ensures the confidentiality and integrity of all information as well as the systems that process it.
Legally binding advanced electronic signature
We comply with European and Mexican legislation
As per the European eIDAS regulation and Article 89 of Mexico's Code of Commerce, TramitApp's advanced electronic signature complies with all the specifications for signing documents online, with all the legal guarantees and legal validity.
Proof of identity: o sign a document in TramitApp, the user must first log in to the platform. We also include all the information about the device from which the user logs in to their profile.
Integrity: Having control over the device and the app.
Proof of time or Timestamp
Accountable signature, the person must understand what they are signing. In TramitApp, users must first open the document before signing it.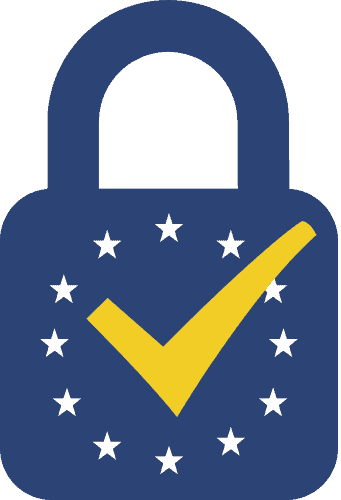 How does TramitApp's digital signature work?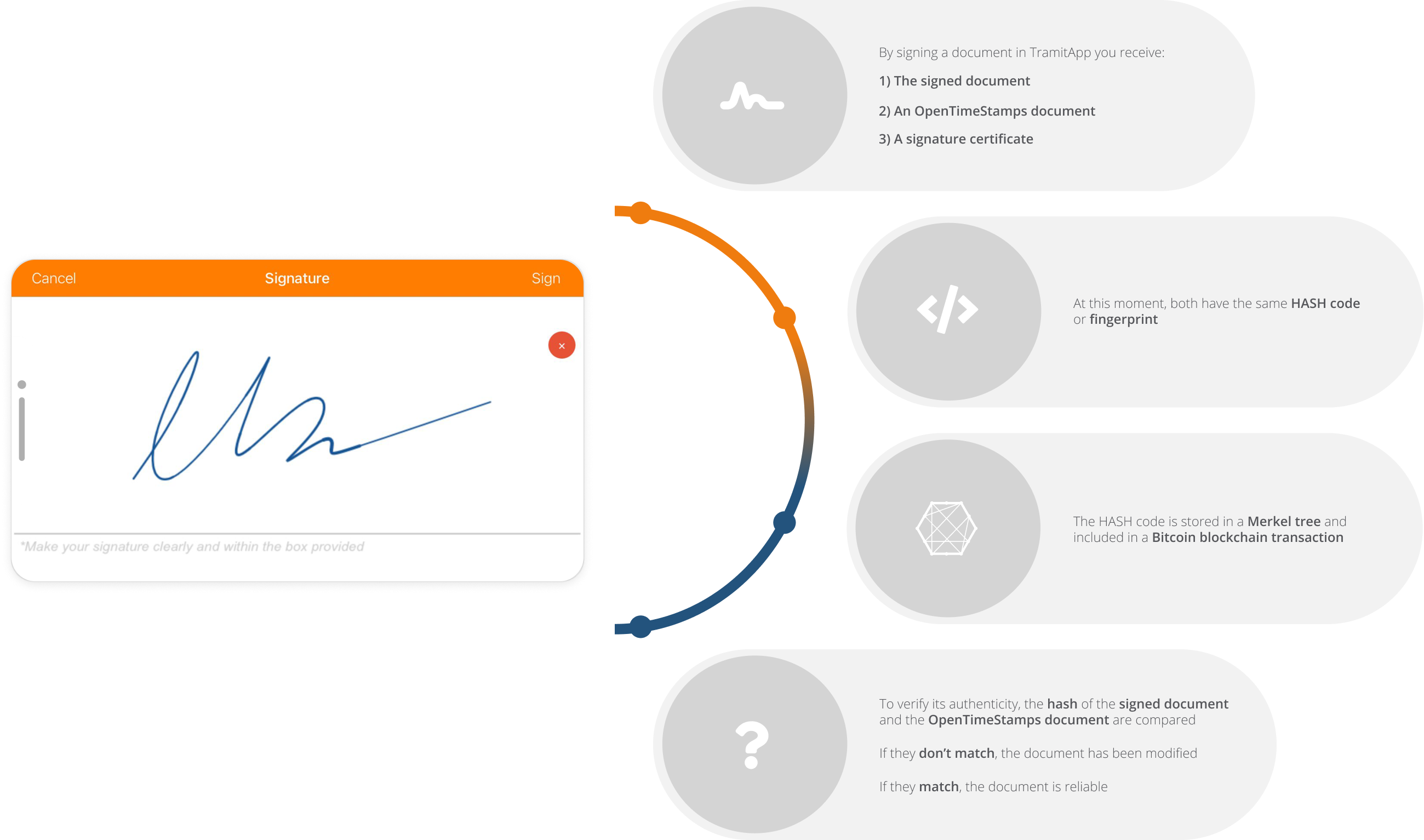 Request a demo and we'll show you how it works.
We give you 15 days of free access.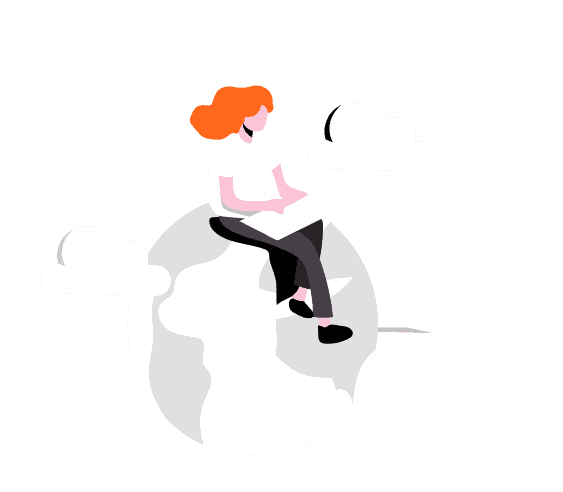 Advanced electronic signature
changes how you work
Documents signed in TramitApp are legally binding and serve as legal proof, and the signature process is tracked.
Equivalent to a signature on paper
Subject to graphological analysis
There is a record of the date, time, location and user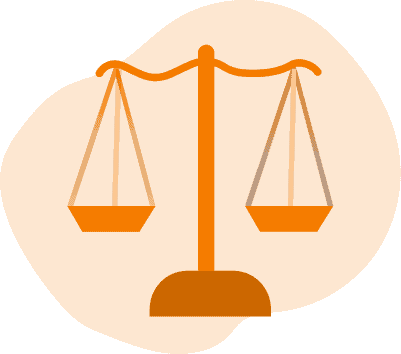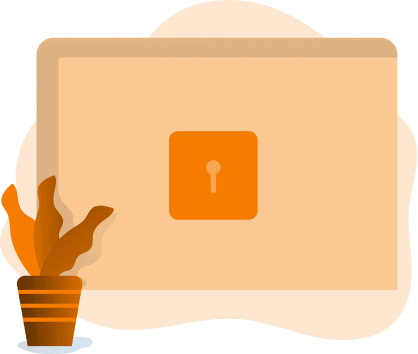 We protect our users' information. All documents are stored on secure servers with strong security measures.
All of our servers are located in Europe
ISO 27001 security certificate
Blockchain information encryption
Improve your productivity
Digital signatures help make hiring and compliance efforts more productive. The entire process is done through the platform and is optimized to save you as much time as possible.
You can send documents in bulk
Send notifications to employees through the platform
Eliminate errors and improve internal communication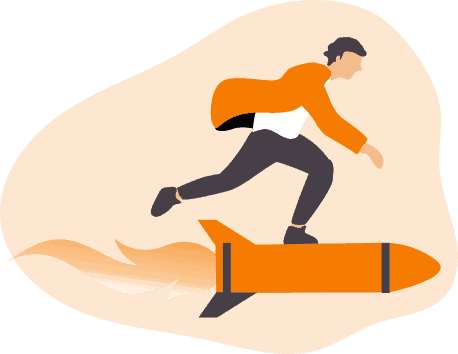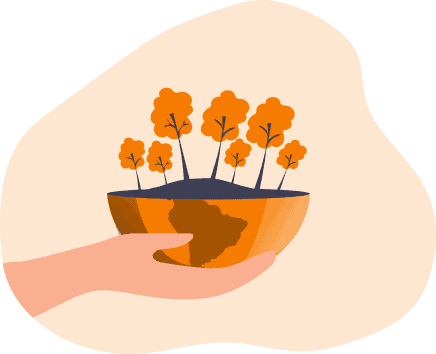 Reduce your ecological footprint
You can sign any type of document with TramitApp. The entire process is digital and there is no need to store printed documents. Go 100% paperless.
Reduce paper consumption
Everything is stored digitally
Always available from anywhere
Request a demo and we'll show you how it works.
We give you 15 days of free access.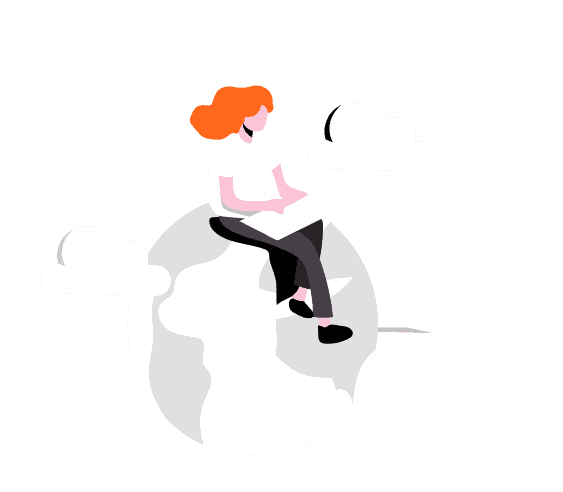 Trusted by more than
1500 companies