The simplest and most intuitive time tracking method for employees. Time tracking online is a valid method for standard workstations as well as for remote workers.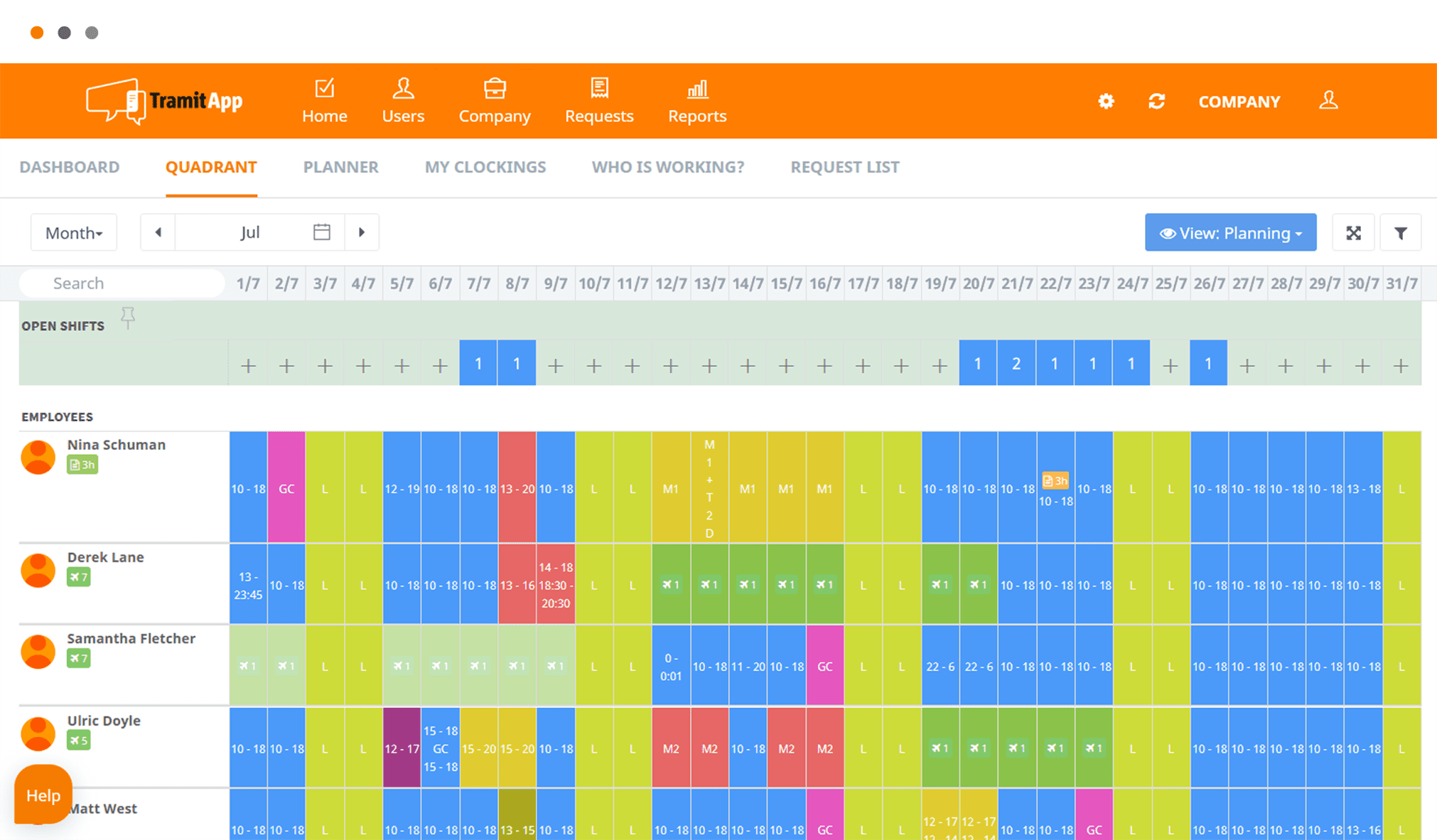 Allow office staff to log their attendance
using their standard work tool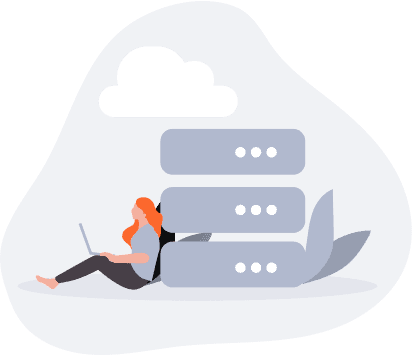 Our time tracking app logs attendance records in the cloud. No installation required and no additional start-up costs.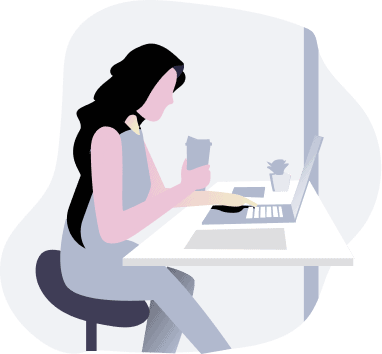 Users can log in to their employee portal from any computer or mobile device, without installing software.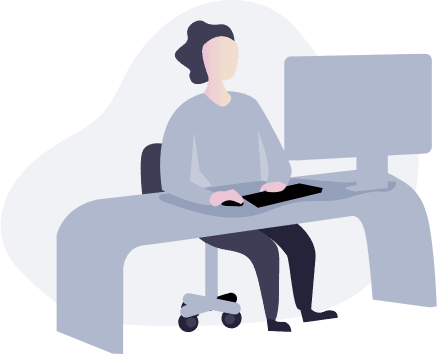 Our software is designed to make things easier for managers and employees. It's intuitive and easy to use.
Request a demo and we'll show you how it works.
We give you 15 days of free access.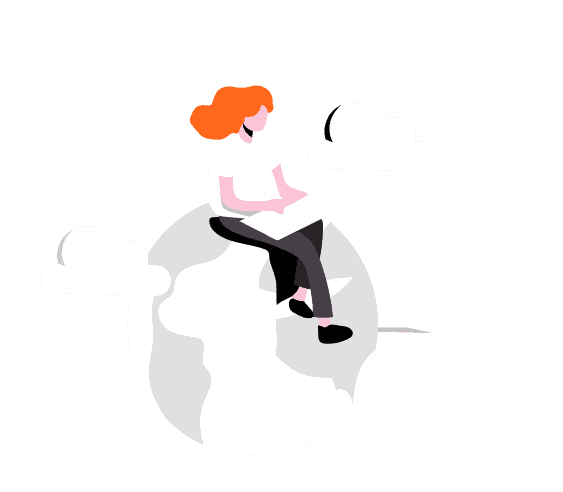 Time tracking from anywhere in the world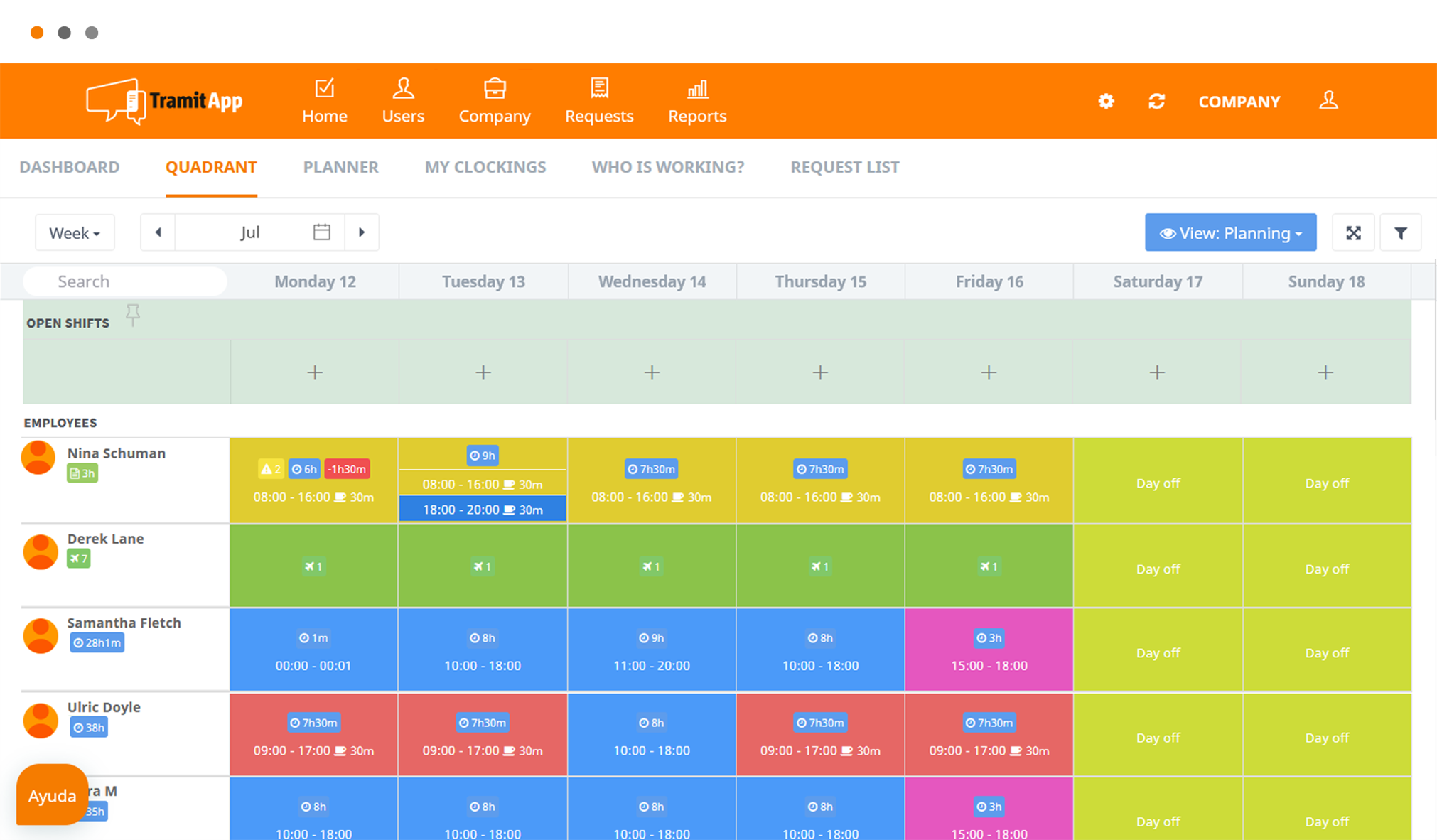 Our time tracking system is intuitive and easy to use. With minimal training, office staff can begin using it from the moment it is purchased.
Easy to use
Accessible through the cloud
Combines clocking in at the office and remotely
TramitApp can be accessed from any device with an Internet connection. No software is needed to use our time tracking tool.
From any computer
From home or at the office
No installation or maintenance costs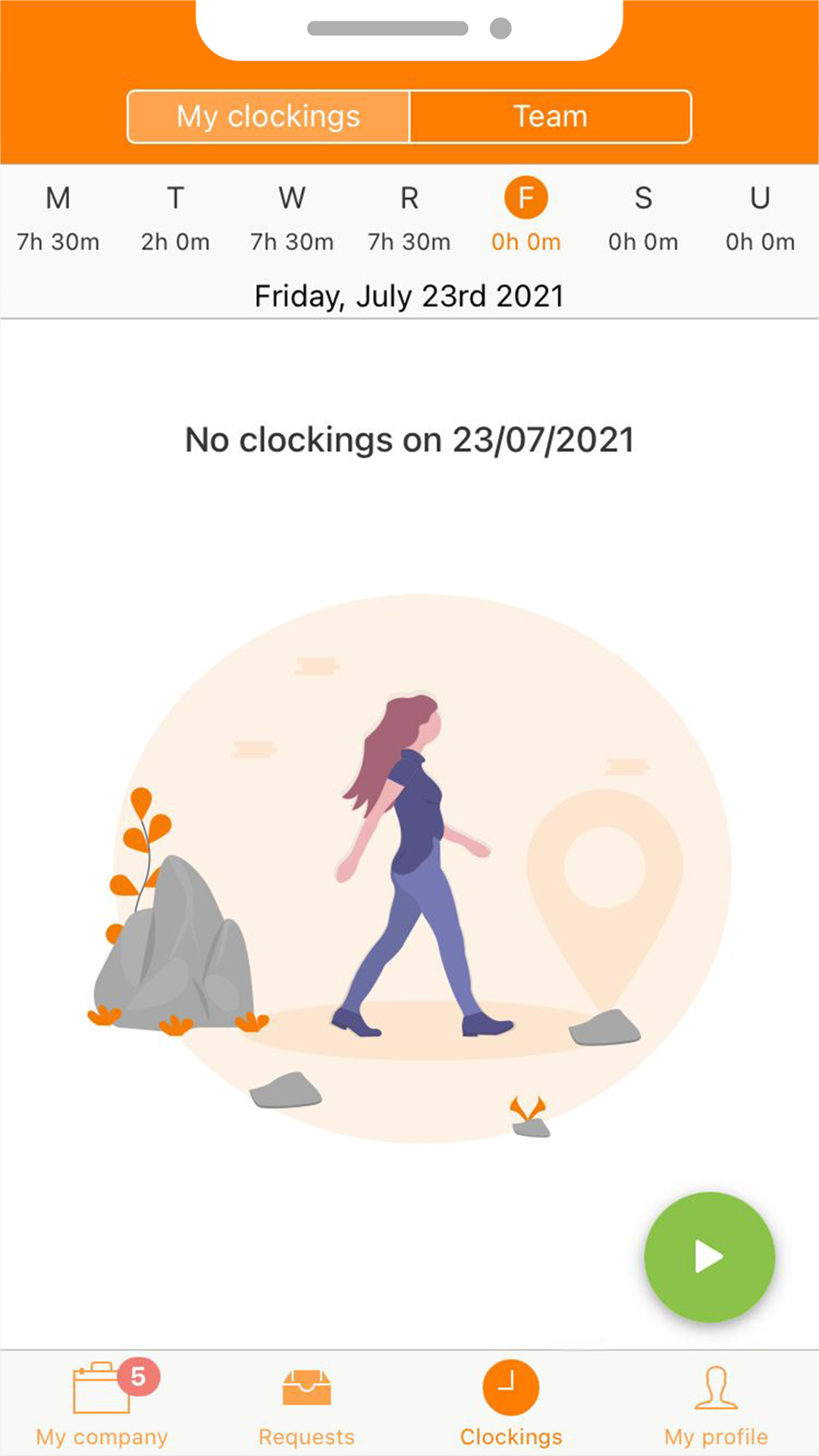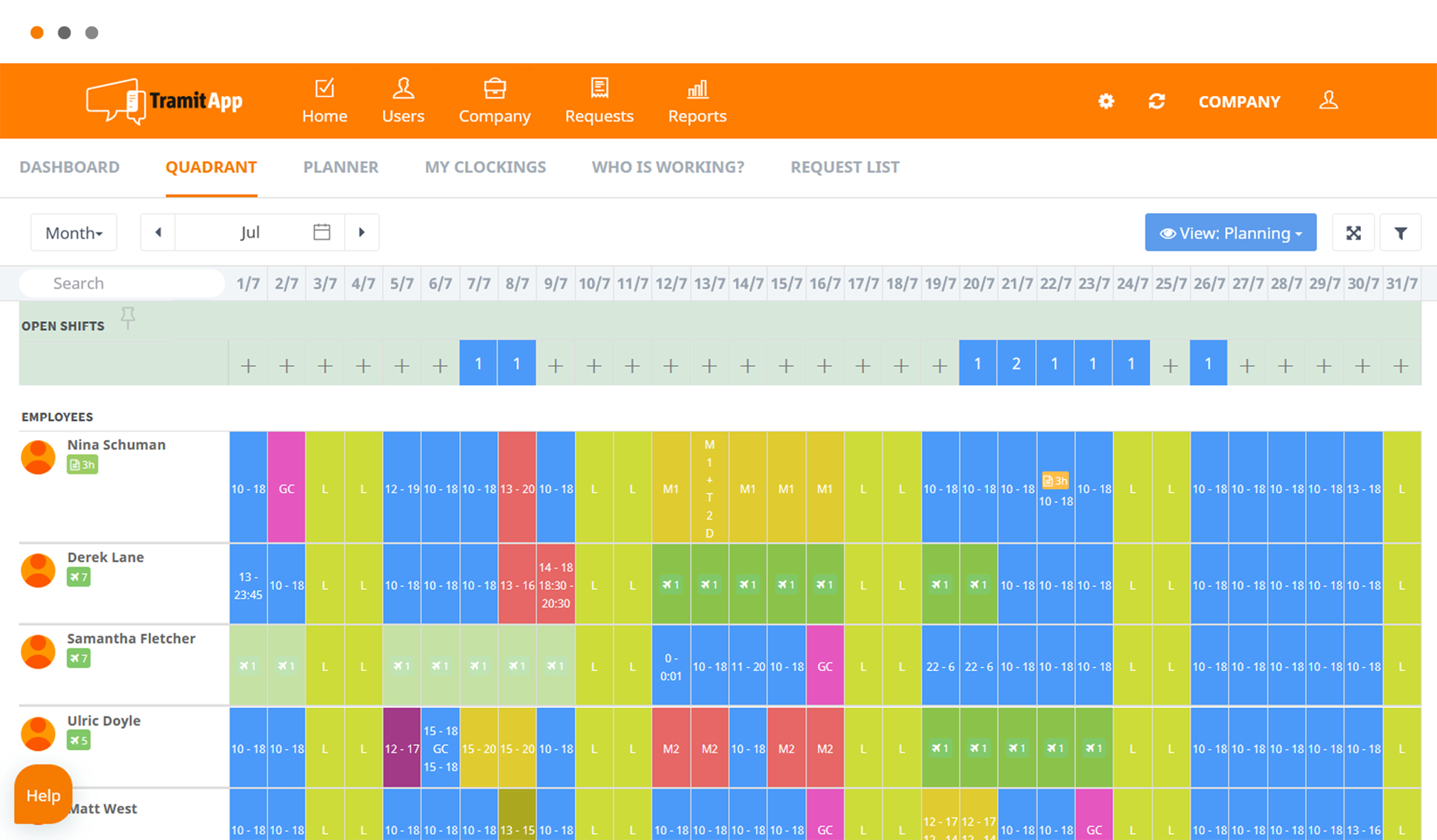 The system is so intuitive that no training is required. It's as easy as pressing play at the start of the work day and then pressing pause to clock out.
No training required
Minimizes errors
Shortens the time needed to clock in and out
The IPs or geographic coordinates from which employees are authorized to clock in can be restricted. As a result, you can be certain that employees clock in and out at their work site.
Attendance logs restricted by IP
Attendance logs restricted by geolocation
Fencemarking options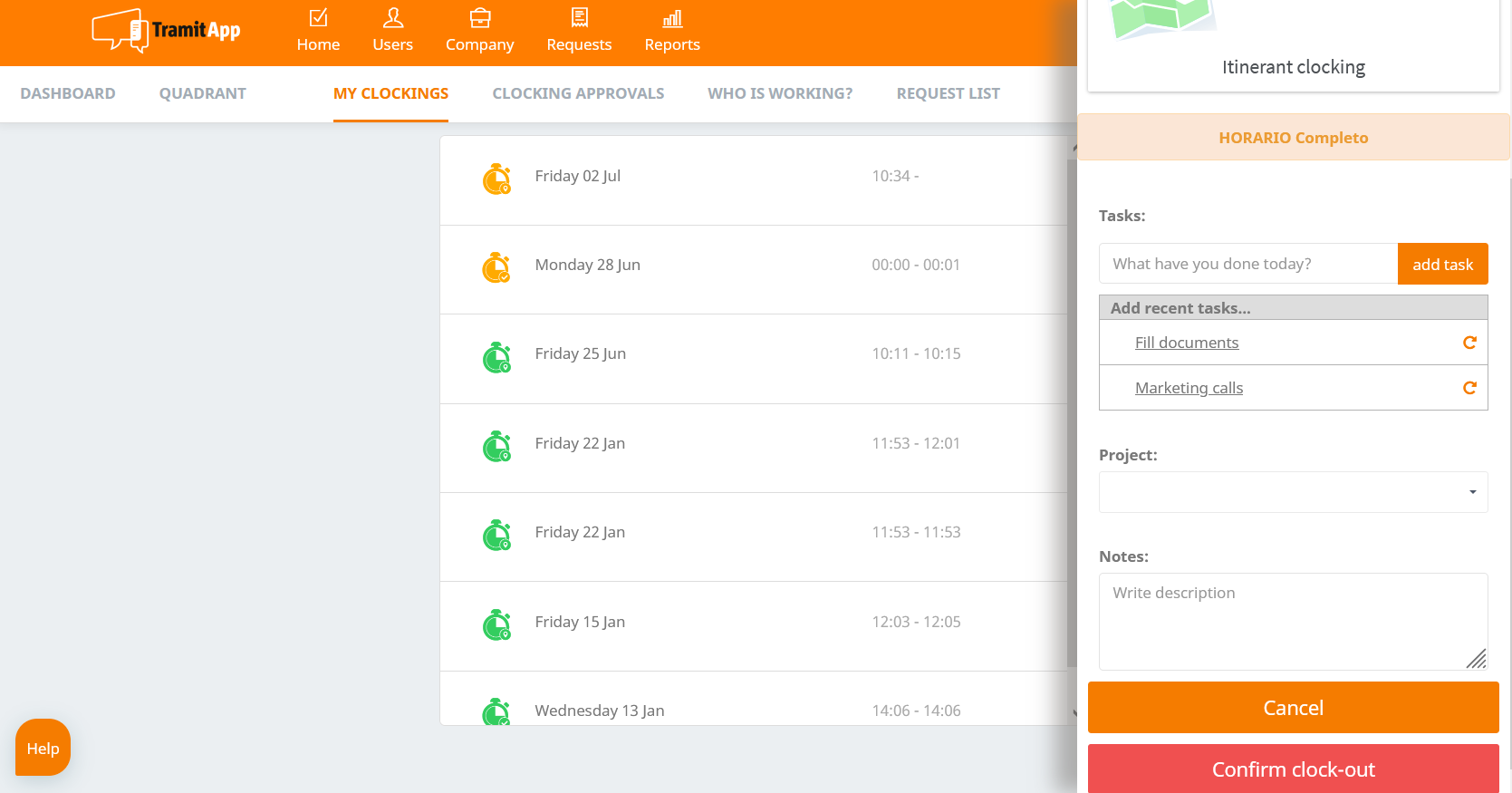 Integrated with other features
All of our HR software functionality is interconnected to improve the efficiency of your day-to-day management.
Connected with various types of personal leave (including sick leave) and vacation days.
Unify your time clock systems.
Everything is displayed in the company calendar
Coordinating a team is complicated, but the TramitApp schedule shows everything that goes on.
Visible to the entire team
Confirms who is at home or on leave
Segmented by work site, team or project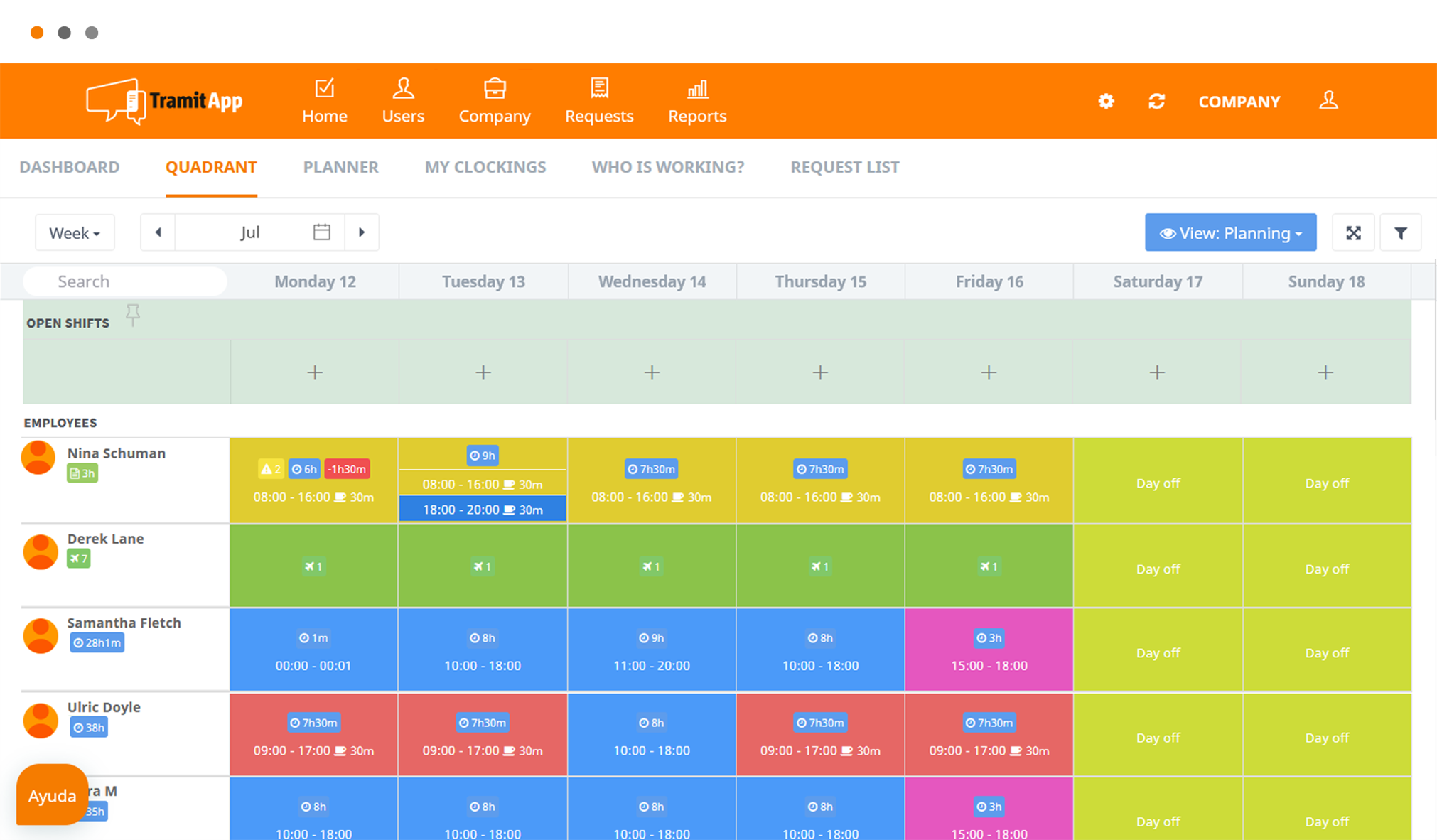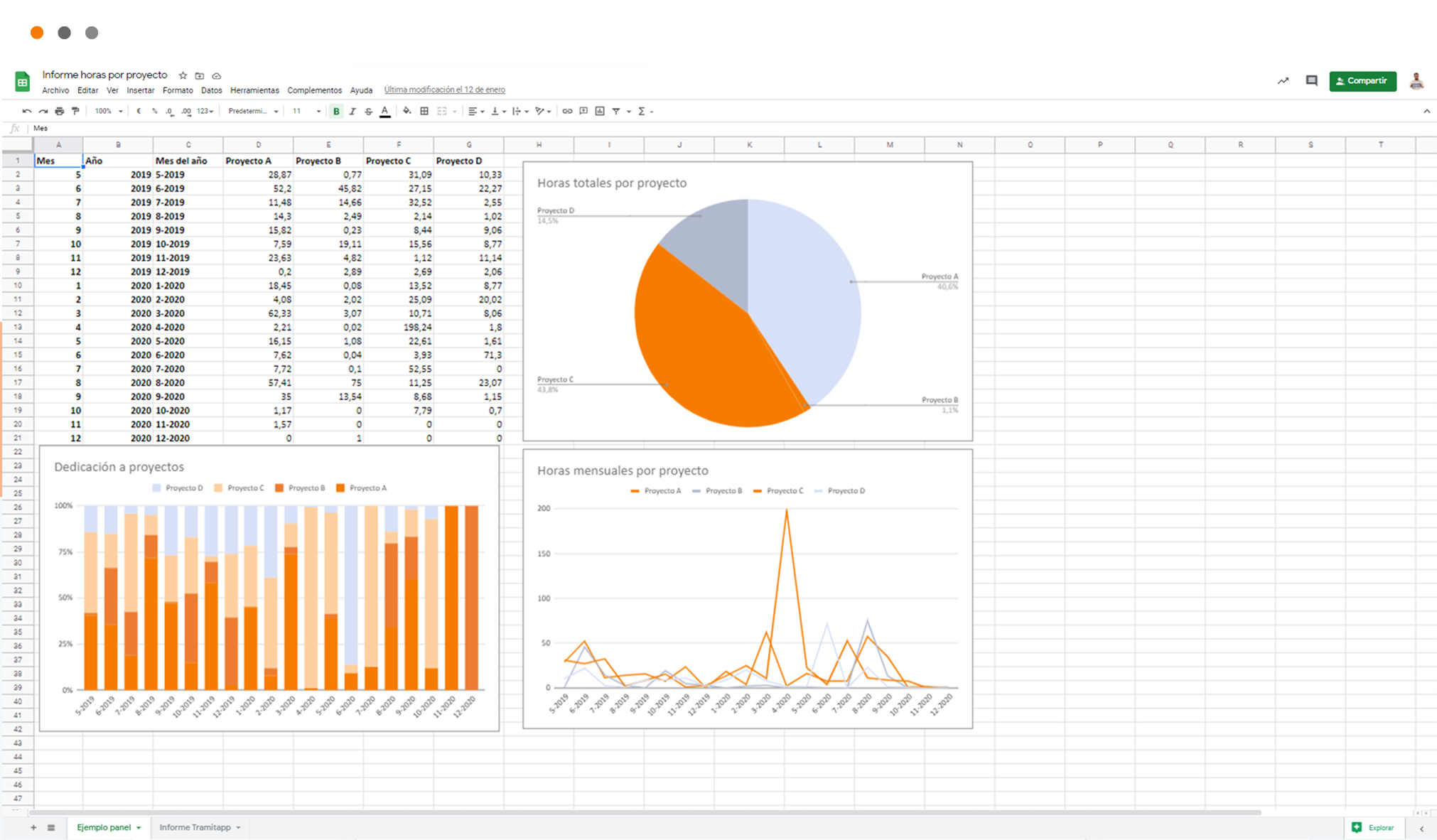 We understand that you need to create your own reports. TramitApp's HR software makes this easy.
Arrange the data you need
Dozens of configuration alternatives
Download data in Excel format
Request a demo and we'll show you how it works.
We give you 15 days of free access.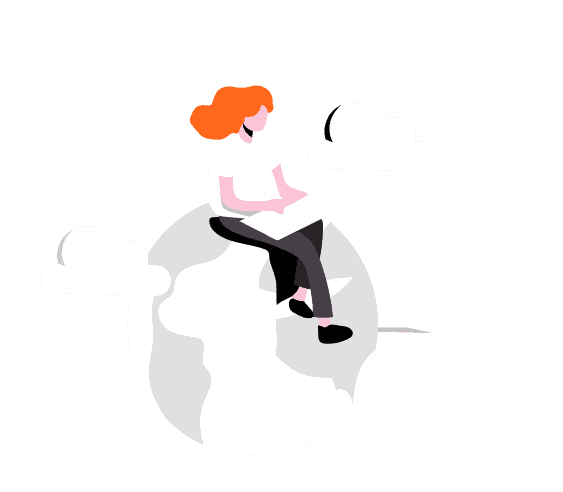 Trusted by more than
1500 companies