FAQ

about our human resources software
TramitApp is a simple, complete and secure human resources and time and attendance software. It is also customizable and is designed to offer complete usability and operability in all facets of personnel management. Discover what TramitApp is and solve doubts about the application.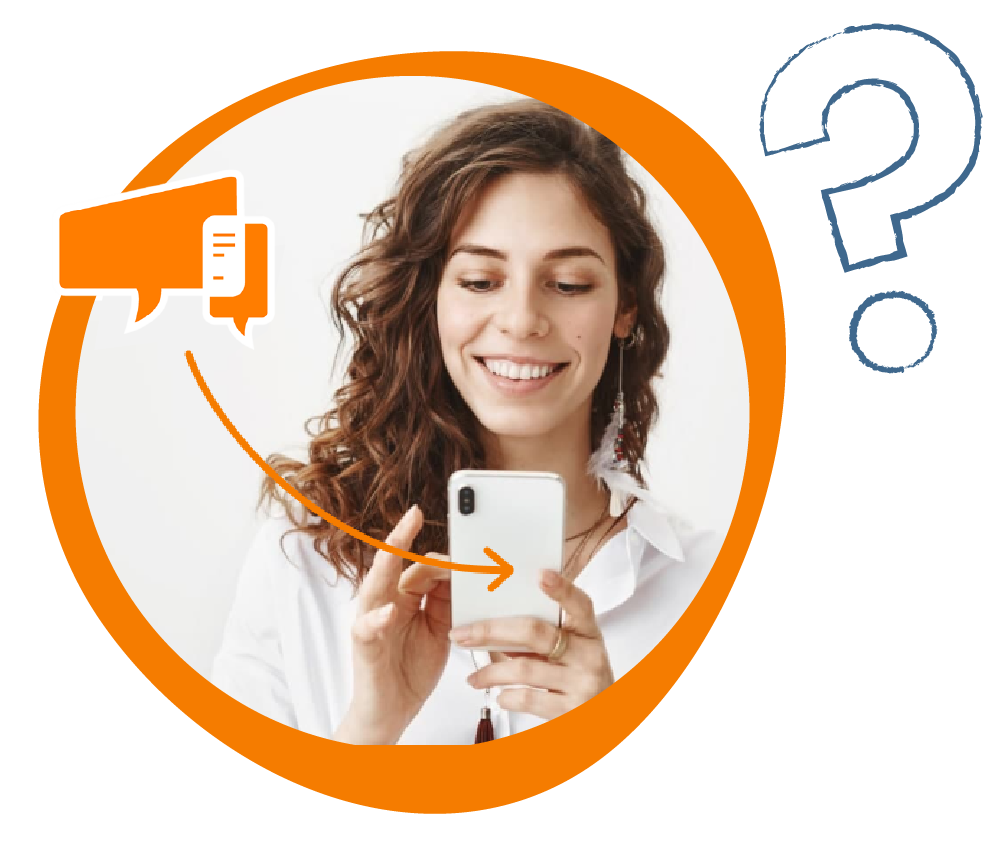 What is TramitApp?
TramitApp is a Human Resources software in the cloud that helps all types of companies in their digital transformation process.
We are convinced that digitalization in organizations must start in the HR department to involve all employees.
Can I test the platform before hiring it?
Of course you can. Contact us and, if you wish, a consultant will show you the platform and the functionalities that best suit your needs. You will be able to try it for 15 days completely free of charge and without obligation.
Is it complicated to install?
TramitApp is a cloud platform so it does not require installation. All stored information is permanently available and can be accessed via web or cell phone.
You can download our app on Google Play or Apple Store.
What if I don't want all the features?
TramitApp is a 100% customizable platform. We adapt to the needs of each client. Time control, vacation management, absences, payroll or sending contracts, signing documents, you decide what solutions you need in your company!
Questions about time and attendance modules
¿Qué métodos de fichaje permite TramitApp?
Con TramitApp se puede fichar desde el móvil, a través de la página web o mediante kioko por tarjeta, PIN o reconocimiento facial.
La gran ventaja es que toda la información se refleja en la plataforma y se puede consultar desde el panel de control de TramitApp, independientemente de cuál haya sido el dispositivo utilizado para fichar.
How do employees access their profile?
When registering users, employees receive an email with a username and password to access their TramitApp profile.
These passwords are randomly generated and cannot be changed to ensure security. In addition, all users can activate the Double Factor (2FA) to give an extra level of security to their profile.
TramitApp can also be accessed with the Magic Link, a unique access link valid for only one hour.
Can my consulting firm use the platform?
Of course! With TramitApp your consultancy will have a specific profile with which to access the necessary information for the management of payroll, sick leave reports… in this way your company's communication with the agency will be more fluid, more robust, and you will know what has happened with each procedure in real time.
Is it compatible with payroll software?
Yes, TramitApp is compatible with the main payroll programs on the market.
These programs generate a PDF with all the payrolls and other files, such as the payment remittance. The consulting firm uploads the documents to TramitApp and our platform sends each payroll to the corresponding employee profile. In an easy, fast and automatic way.
Is TramitApp secure?
Yes, TramitApp is a secure tool. The platform is designed by our technical team. Developers with experience in first level banking systems where security is the key.
From the user's point of view, we have developed a whole policy that guarantees secure access to our platform. From passwords (created alphanumerically, randomly and cannot be modified to avoid the use of unsecure passwords), access with Double Factor, Magic Link or Single Sign On.
In addition, our systems are certified according to ISO 27001 and have undergone several Ethical Hacking tests.
What is ISO 27001?
ISO/IEC 27001:2013 is a set of international standards that set the standard for implementing an Information Security Management System in organizations.
This set of standards establishes legal, physical and technical controls that an organization must take into account with respect to the information of customers, employees, partners…
Does the platform comply with the Data Protection Act (GDPR)?
Yes, TramitApp is GDPR compliant. But we also help companies that work with us to comply with the regulation.
According to the GDPR, companies must make their employees' personal information available to their employees – nothing could be simpler! With TramitApp employees can access their personal information in their profile and modify it if necessary.
Resiliencia y disponibilidad
What happens if something doesn't work as expected?
Our customers and users share sensitive information with TramitApp and their protection is as important to us as it is to them. Therefore, should any situation arise that could affect them, we will notify you and keep you informed of the situation at all times.
Does TramitApp monitor your systems and software?
Yes, our operations teams monitor the behavior of software and applications using proprietary solutions. Monitoring is carried out 24 hours a day, 7 days a week, 365 days a year.
Does TramitApp software have system redundancy?
Yes, each part of the TramitApp products is distributed over 3 availability zones within our data center. Databases, application servers, web servers and job servers have multiple instances of failover to avoid outages at single points of failure.
Does TramitApp encrypt data?
Yes, in transit and at rest. Access sessions to the platform through the app or the TramitApp website are always protected. In transit with high-level encryption, advanced TLS protocols (1.0, 1.1 and 1.2) and 2,048-bit keys and at rest with AES protocol (Advanced Encryption Standard) 192 and 256.
Is my data protected by a network firewall?
Yes, at TramitApp we prevent attacks by monitoring and protecting your data with a strictly controlled network firewall. In addition, our DDoS attack prevention systems protect your data from possible attacks.
Does TramitApp have physical measures in place to protect my data?
Yes, all TramitApp data is hosted in the best data centers. Access to these centers is monitored and controlled by security and video surveillance personnel. Our partners are ISO 27001 and SOC 2 Type II certified, in addition to providing N+1 redundancy for all electrical, HVAC and network services.
Do you use different data centers?
Yes, TramitApp's infrastructure is distributed in 3 different availability zones. We use different providers to ensure that a single error does not harm our customers.
Is TramitApp software able to respond quickly to new security threats?
Yes, our process structure allows us to respond quickly as soon as new threats are identified. We address security issues quickly thanks to server infrastructure automation and an agile, streamlined approach to application delivery.
Audits, vulnerability analysis and penetration test
Do you perform external assessments or audits?
Our Information Security Systems are ISO/IEC 27001:2013 certified. Our AWS and OVH data centers comply with ISO 27001, SOC2 Type II and numerous certifications that you can consult.
We also regularly submit our systems to evaluations and Ethical Hackings carried out by specialized companies and by some of our customers.
Does TramitApp apply patches and perform updates when vulnerabilities are detected?
Yes, our patch management process applies security updates systematically. All machines check daily for new security patches by applying the most current patches and scanning the most outdated servers.