Human ressources software
Spend less time managing people and more time helping people.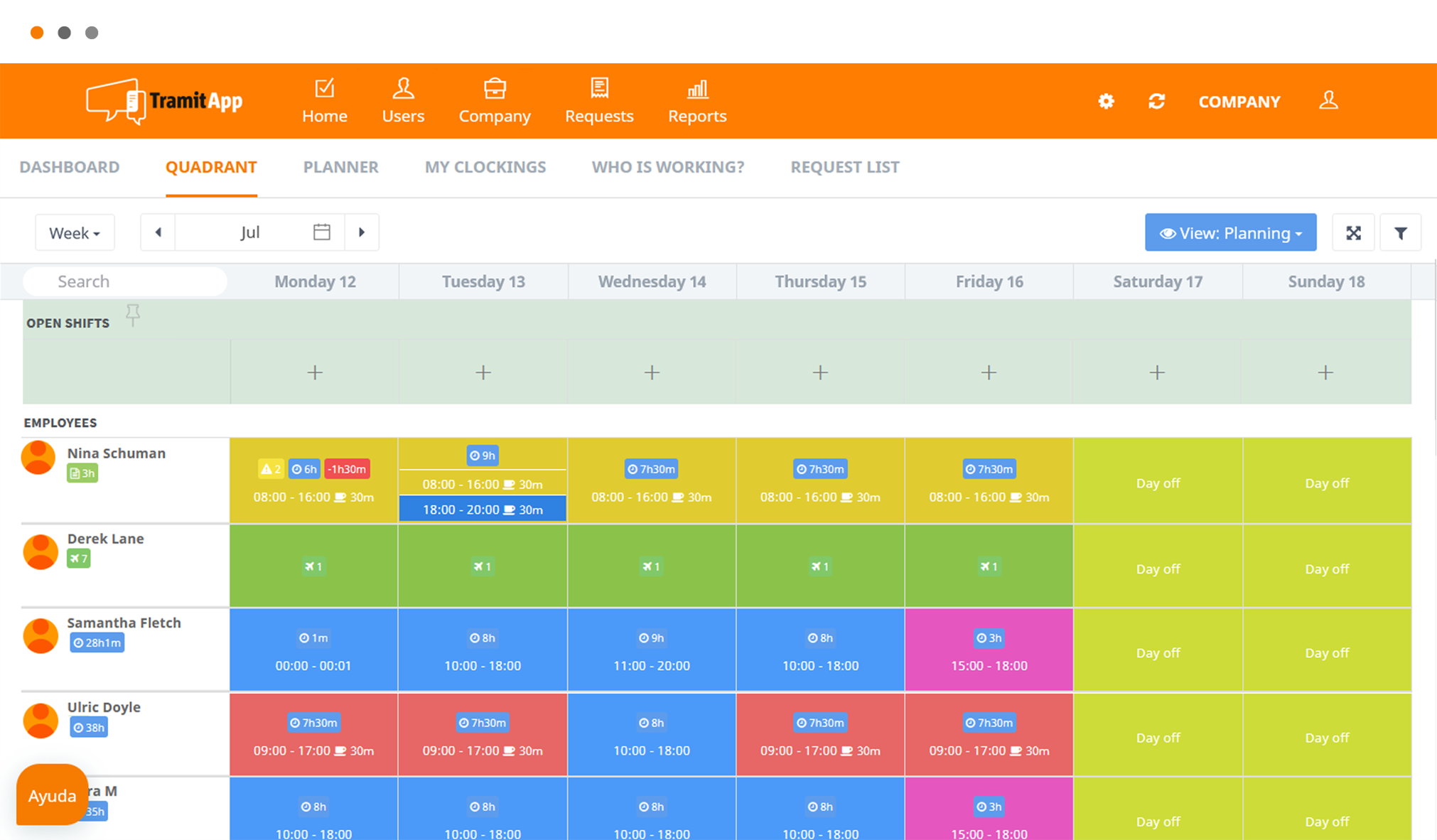 The most comprehensive HR management software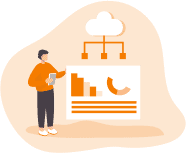 Your company's documents are always available in a 100% secure platform, without the need for additional software.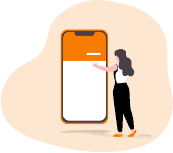 Manage and approve vacation days, sick leave and changes to payroll, without making phone calls or sending emails.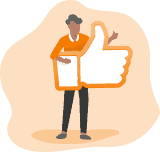 We receive positive reviews from employees daily. We are proud to help companies improve their day-to-day operations.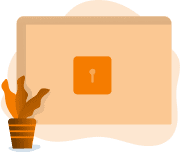 We follow the highest security standards. Our systems rigorously comply with GDPR and we are ISO 27001 certified.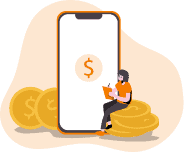 Our prices are based on the features and the number of active employees each month. You won't pay any excess amounts.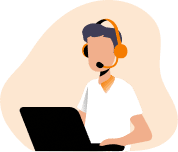 An agent will always be available to answer your questions and advise you on how to tailor the tool to your needs.
Request a demo and we'll show you how it works.
We give you 15 days of free access.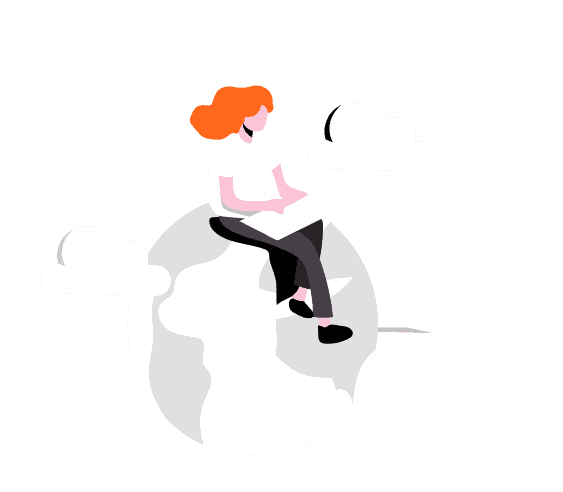 Features available in our
HR software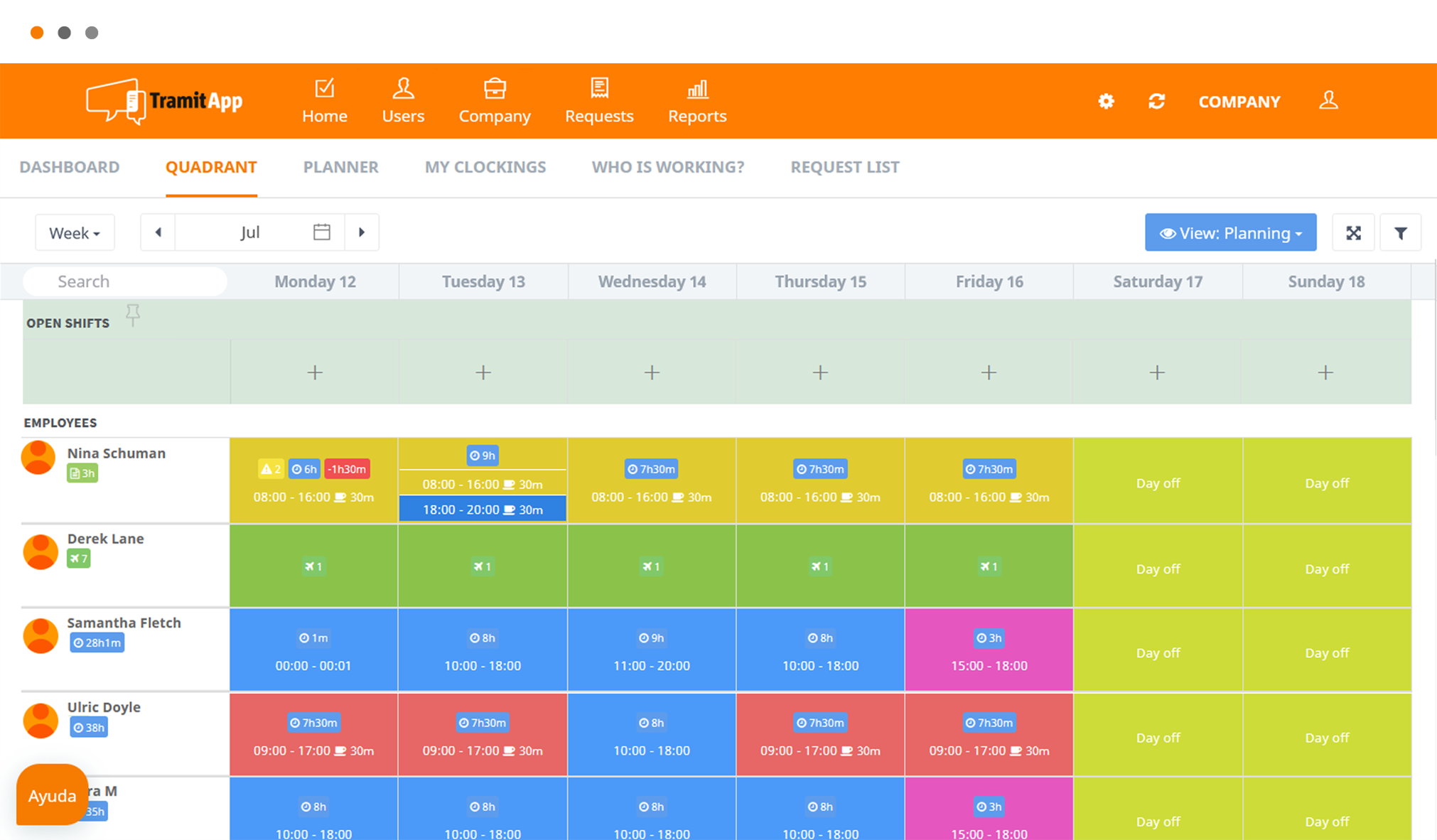 The only shift planner that applies artificial intelligence to human resource management.
Integrated with vacation days and absences
Weekly, monthly and yearly hours report
Arrange information by team and project
Vacation days and absences
Coordinate the team's vacation days and absences using the schedule and centralize the entire approval process.
Overview of the entire team
View the days available in real time
Approve one or several requests with the click of a button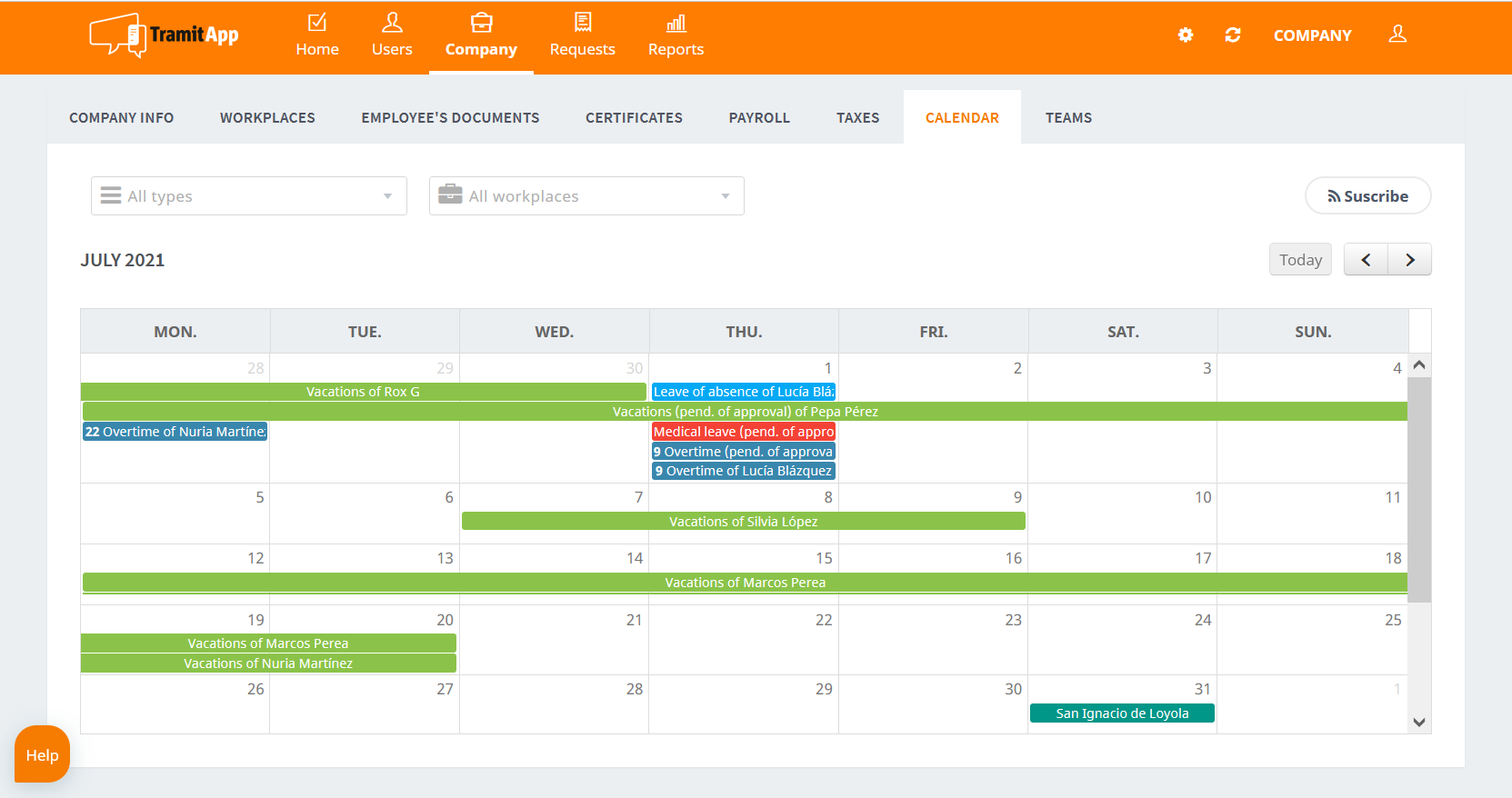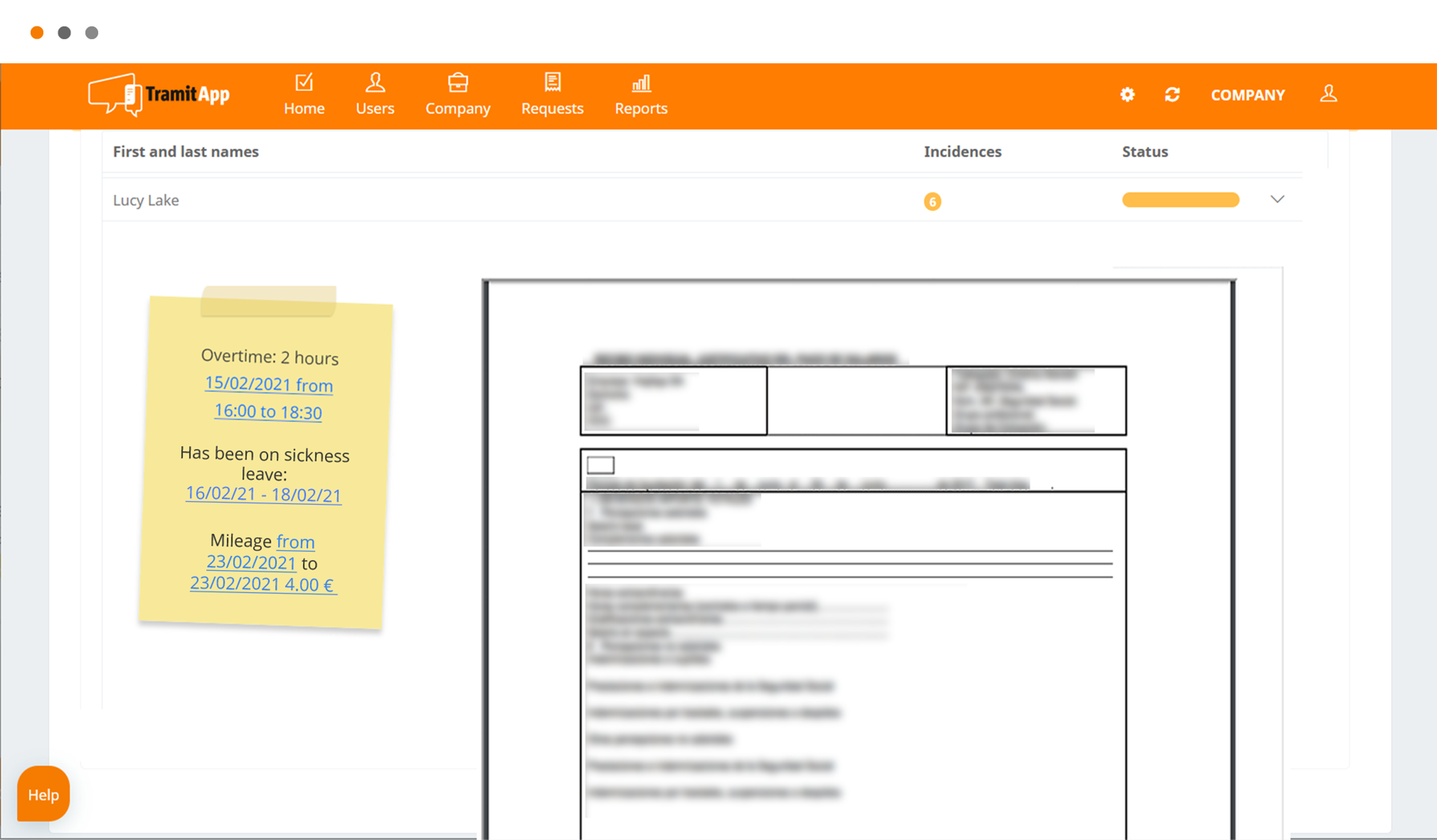 Online payroll management
Automate payroll and manage incidents using a single tool.
Send payslips to all employees with the click of a button
Log and track payroll incidents
Compatible with your existing payroll program
Process medical leave forms more easily. Manage everything by simply taking a photo of the form.
Upload medical forms using a smartphone
Managers receive a notification in real time
The corresponding leave is included in payroll automatically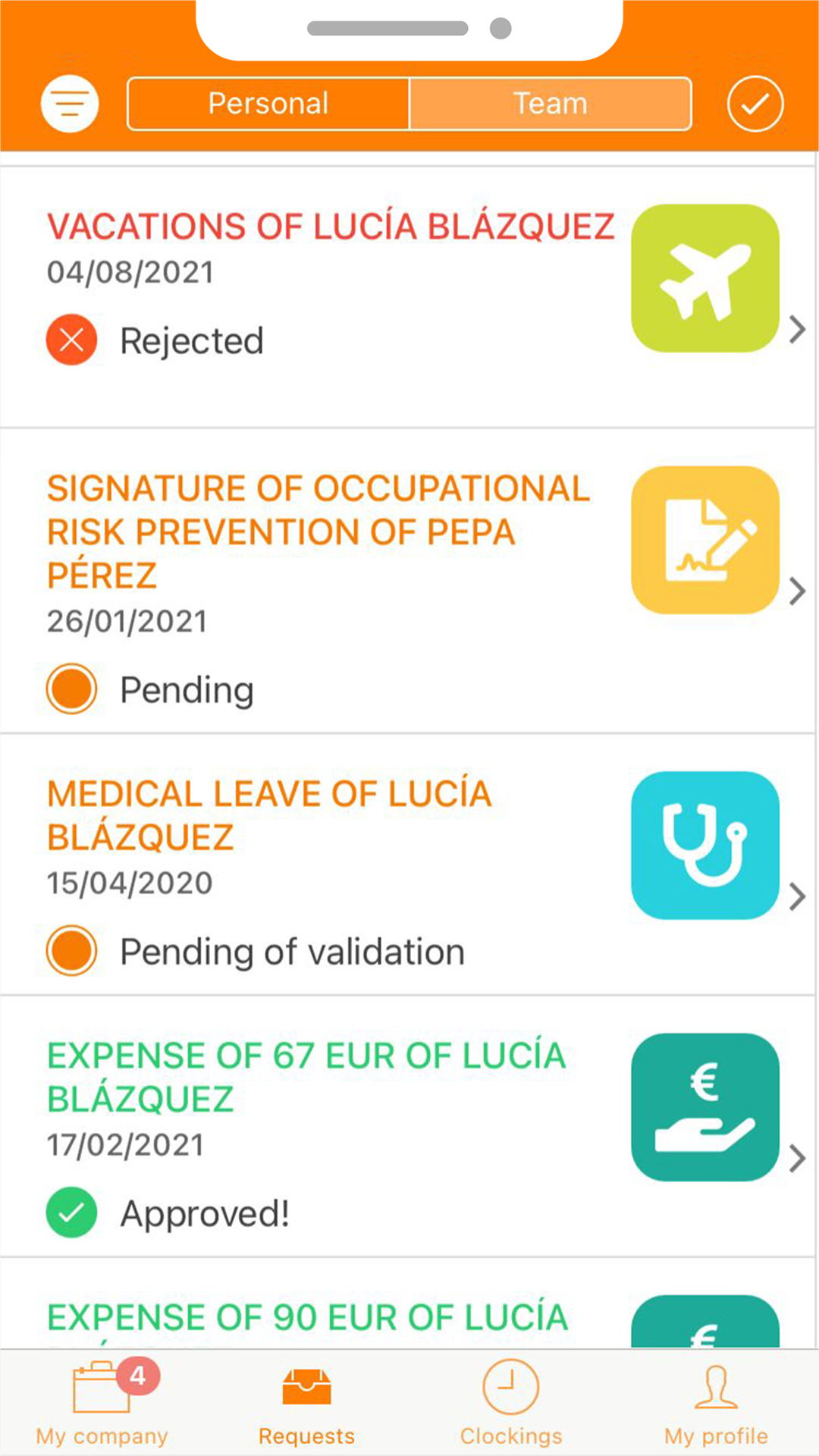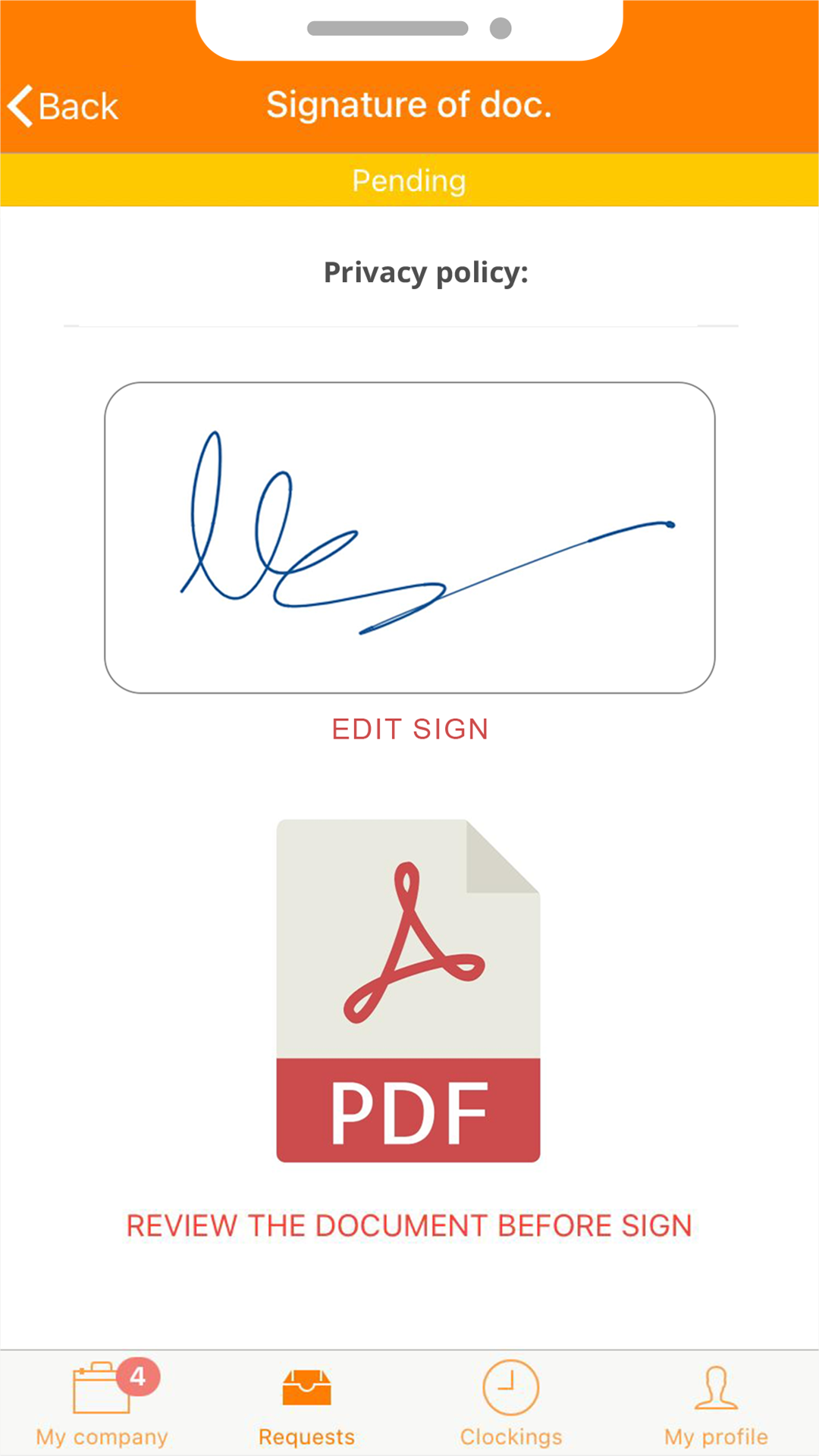 Sign documents and contracts with all the legal guarantees and using any electronic device.
Request to have documents signed through the platform
Keep track of who has signed a document and who has not
Employees sign electronically using their finger
Keep contracts and documents automatically organized in the employee's file.
Store documents automatically
All the documents in the employee's file
Selective and controlled access according to user profile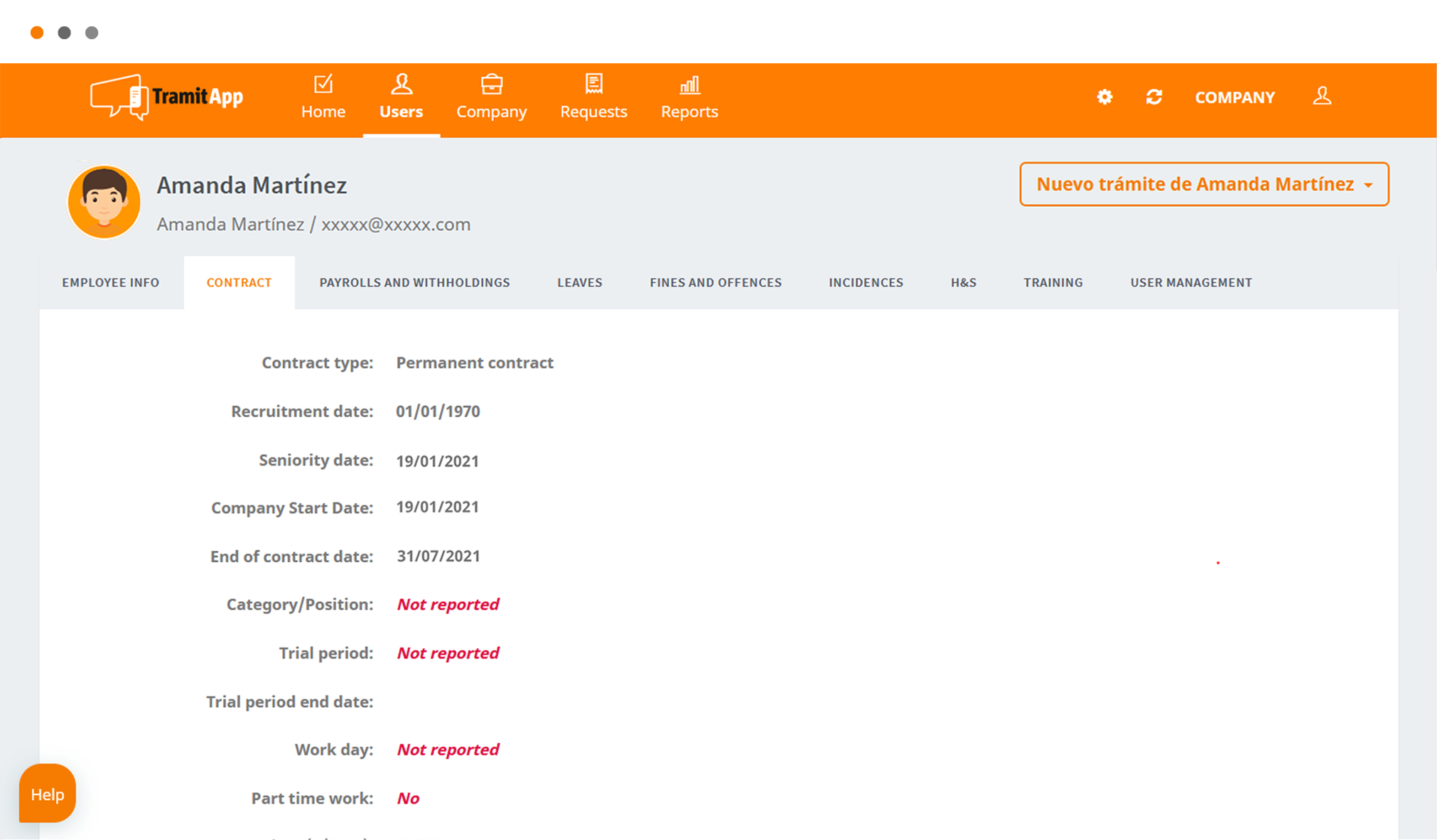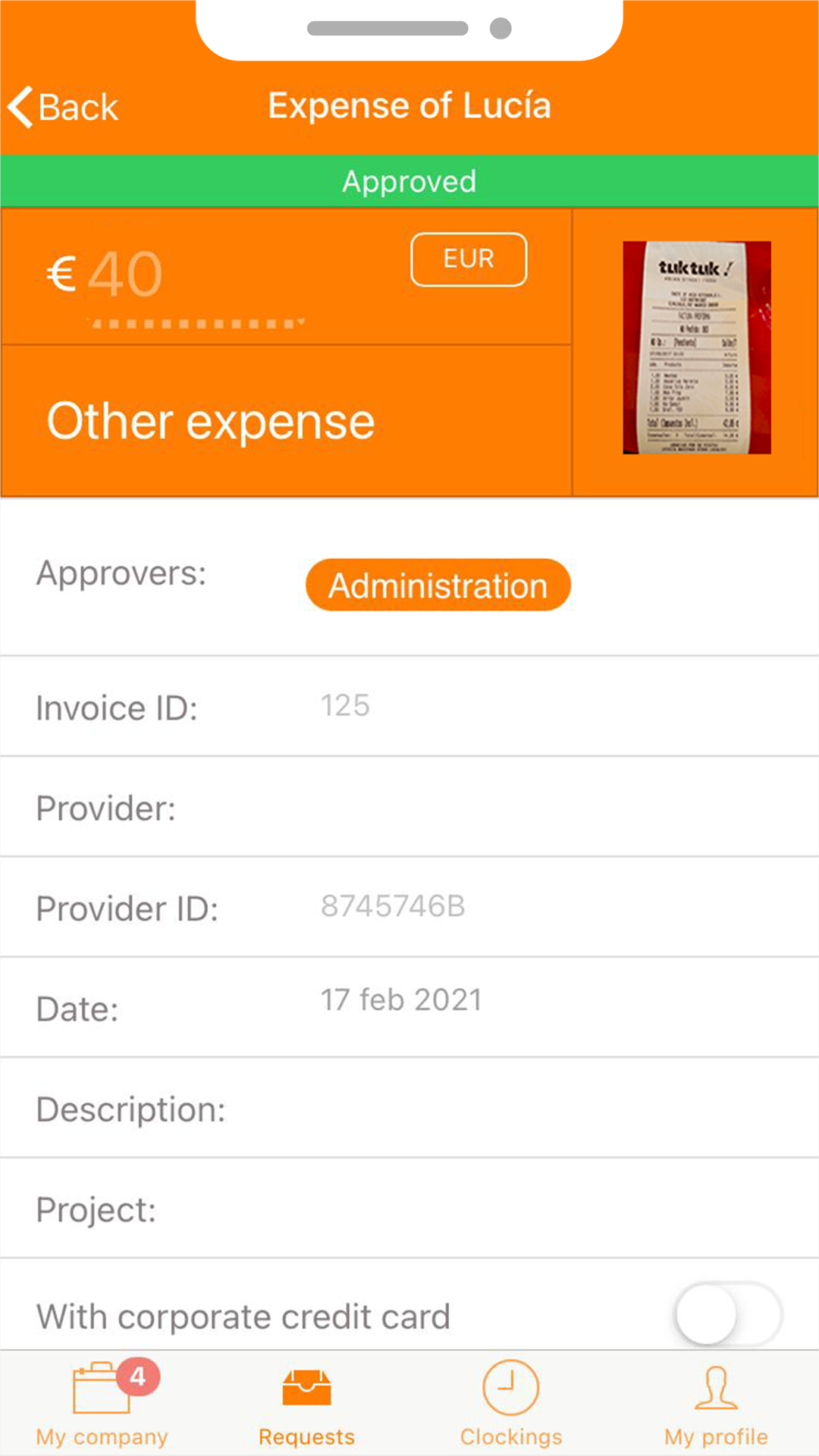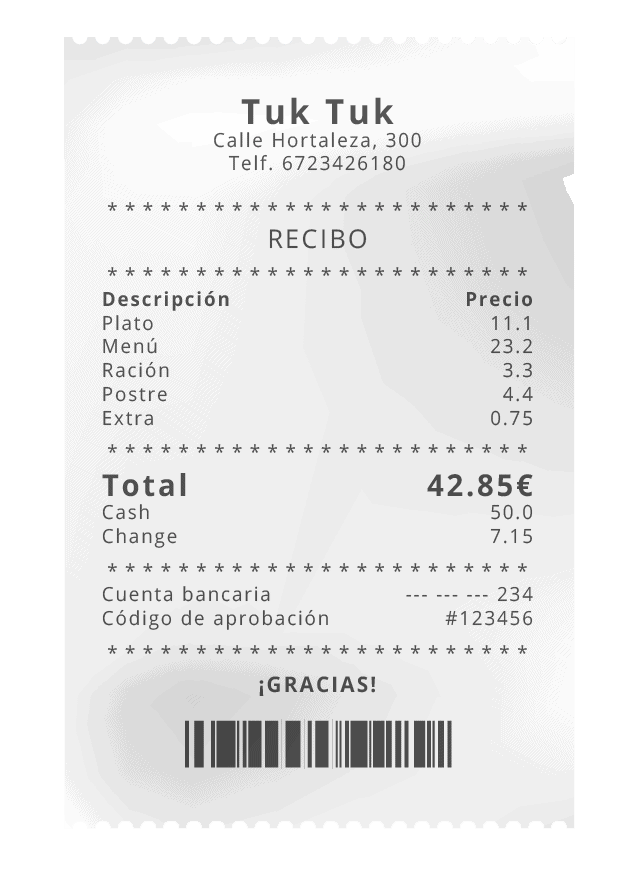 Digitalize representation expenses in your company and avoid errors. Import meal and gas station receipts directly in payroll.
Employees take a photo of the receipt using the app
It is stored in their file, pending approval
Once approved, it appears in the payslip
Integrate your mandatory attendance log system with vacation days, absences, shifts and schedules. Manage all of your team's paperwork tasks in a single platform.
Users clock in via a browser, smartphone or kiosk
Multi-site and multi-company, all in one place
With geolocation and facial recognition systems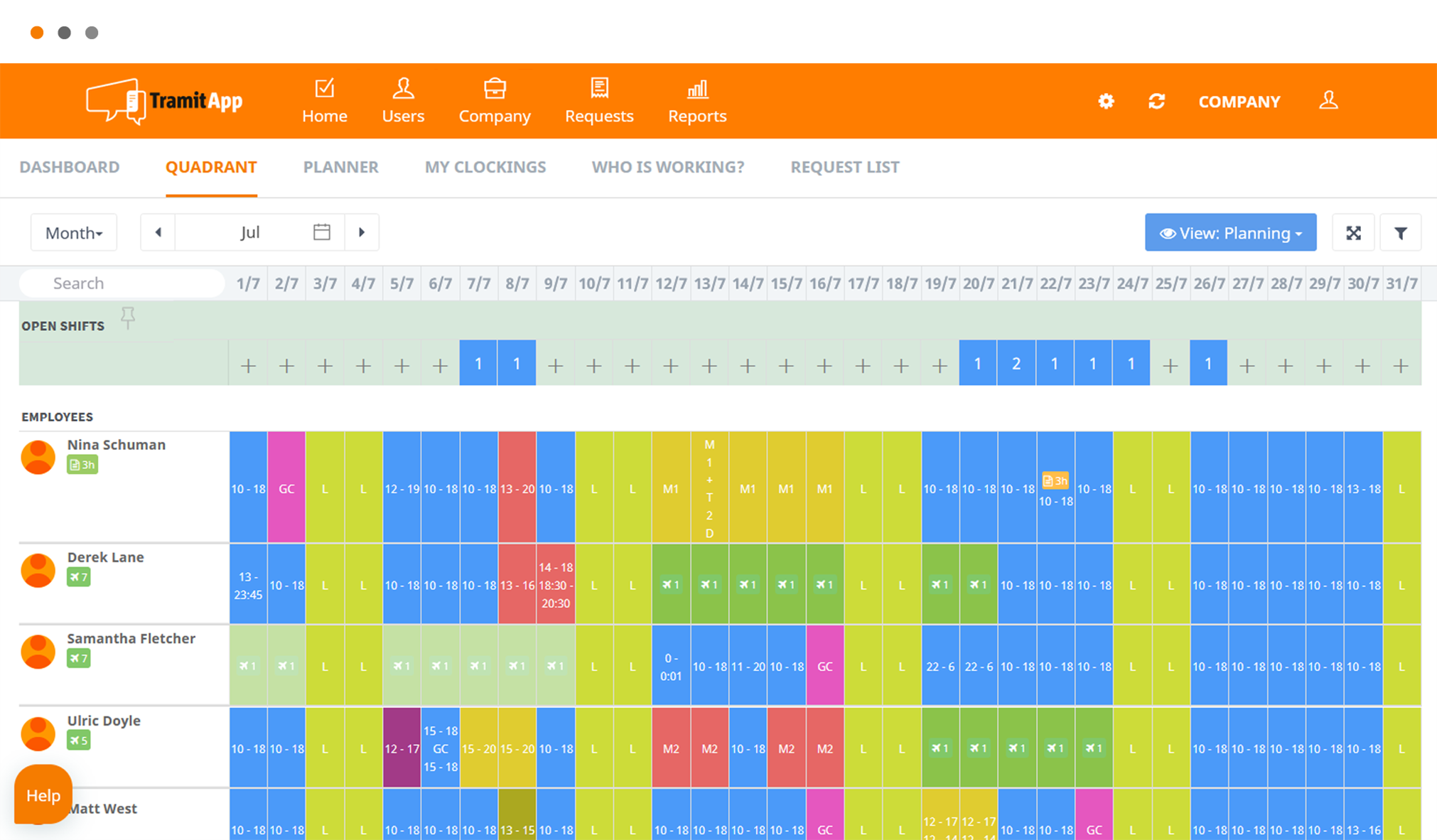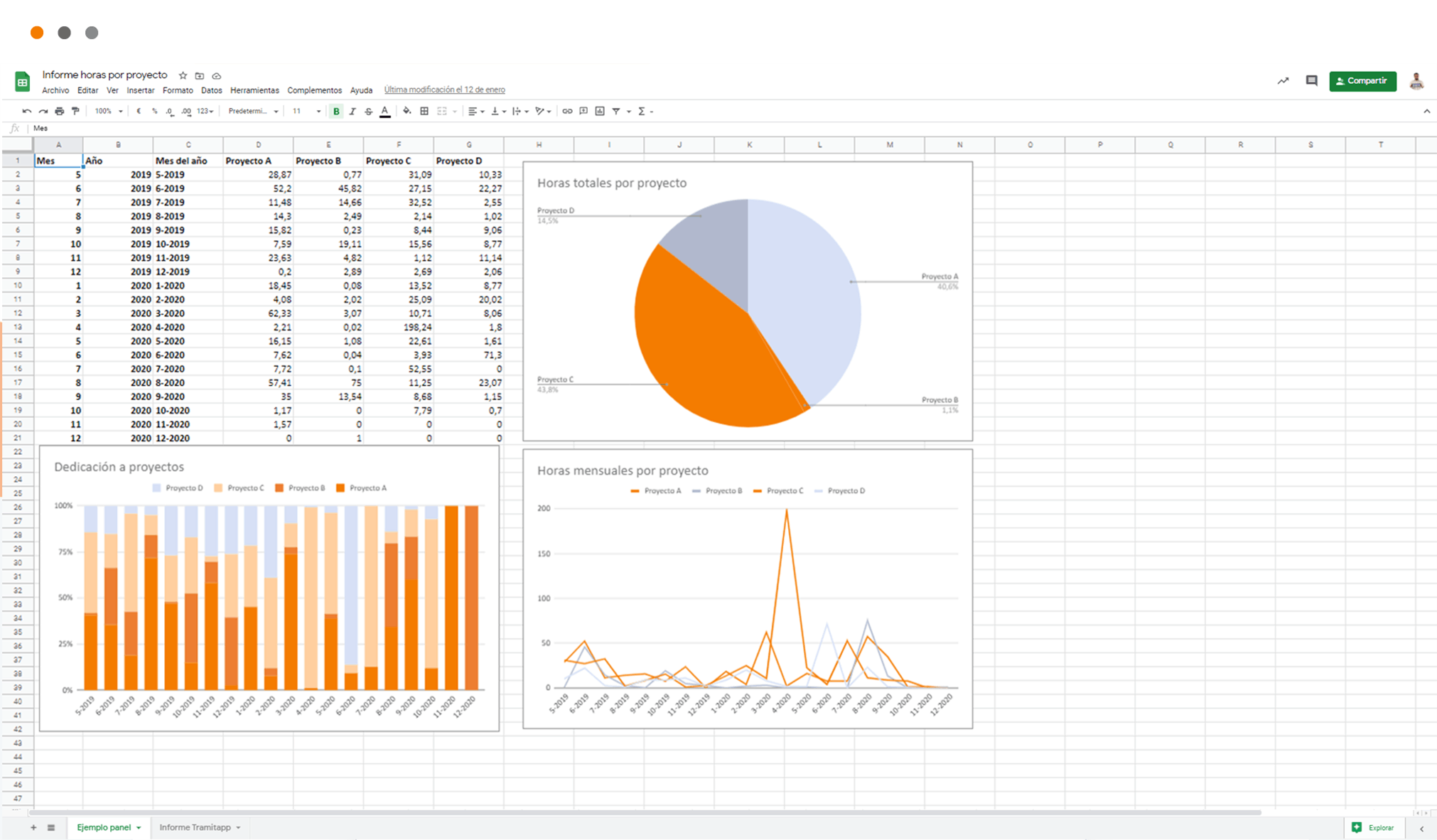 Download customized reports with the data you need. Choose to have information displayed in the most convenient manner.
Dozens of reports in the platform
Extremely detailed and specific advanced filters
If necessary, you can download your information in CSV
Request a demo and we'll show you how it works.
We give you 15 days of free access.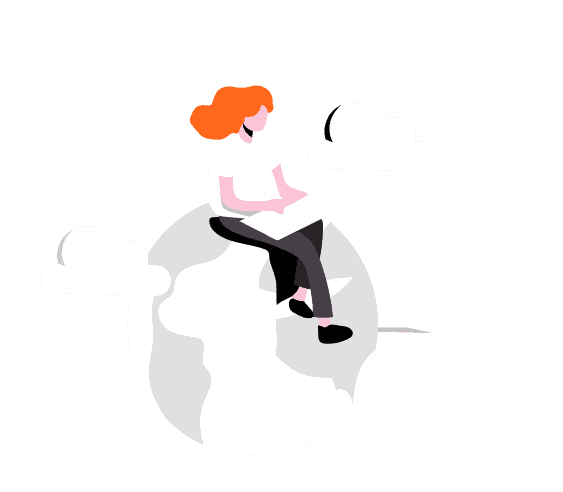 Benefits of our HR management software
Store all the documents for your company and employees in a platform that is 100% secure. All the documents are available in the cloud.
All the data in a single platform
Accessible from anywhere
Avoid errors caused by duplicate information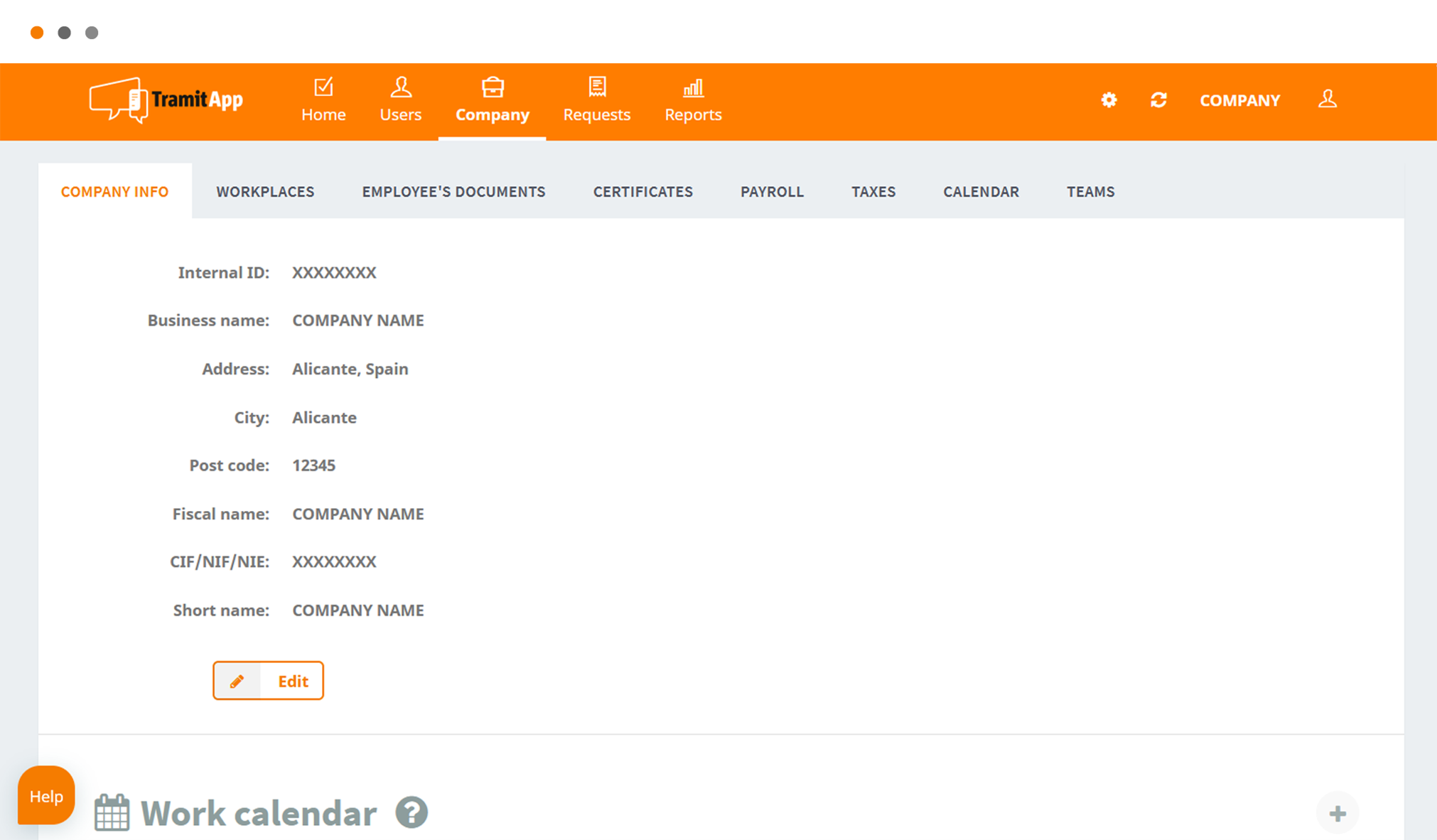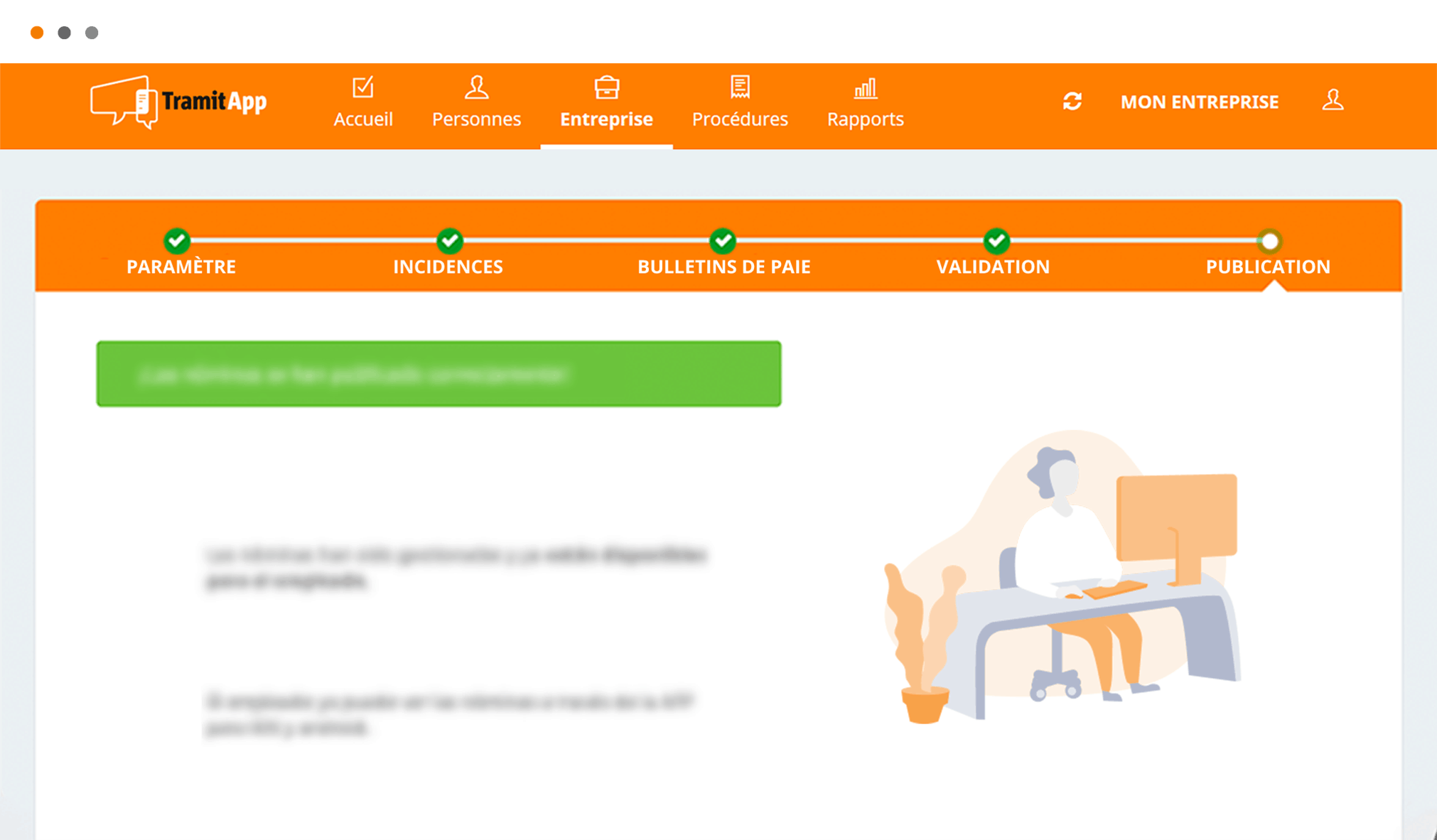 Improve your internal communication
Employees can use the app to perform tasks such as change their bank account, or request vacation days or paid leave, with full autonomy.
Supervisors receive a notification on their smartphone so they may decide whether to approve the request. They can take advantage of idle time to review requests as they wait to enter a meeting or catch a taxi.
The Human Resources department is informed of all requests.
Don't forget about anything
As your company grows, it becomes increasingly challenging to stay on top of everything.
Our human resources platform will remind you in advance of important dates, such as workers with temporary or internship contracts, or whose employment relationship with your company is scheduled to end soon, so you may decide to renew or terminate the contract, without rushing at the last minute.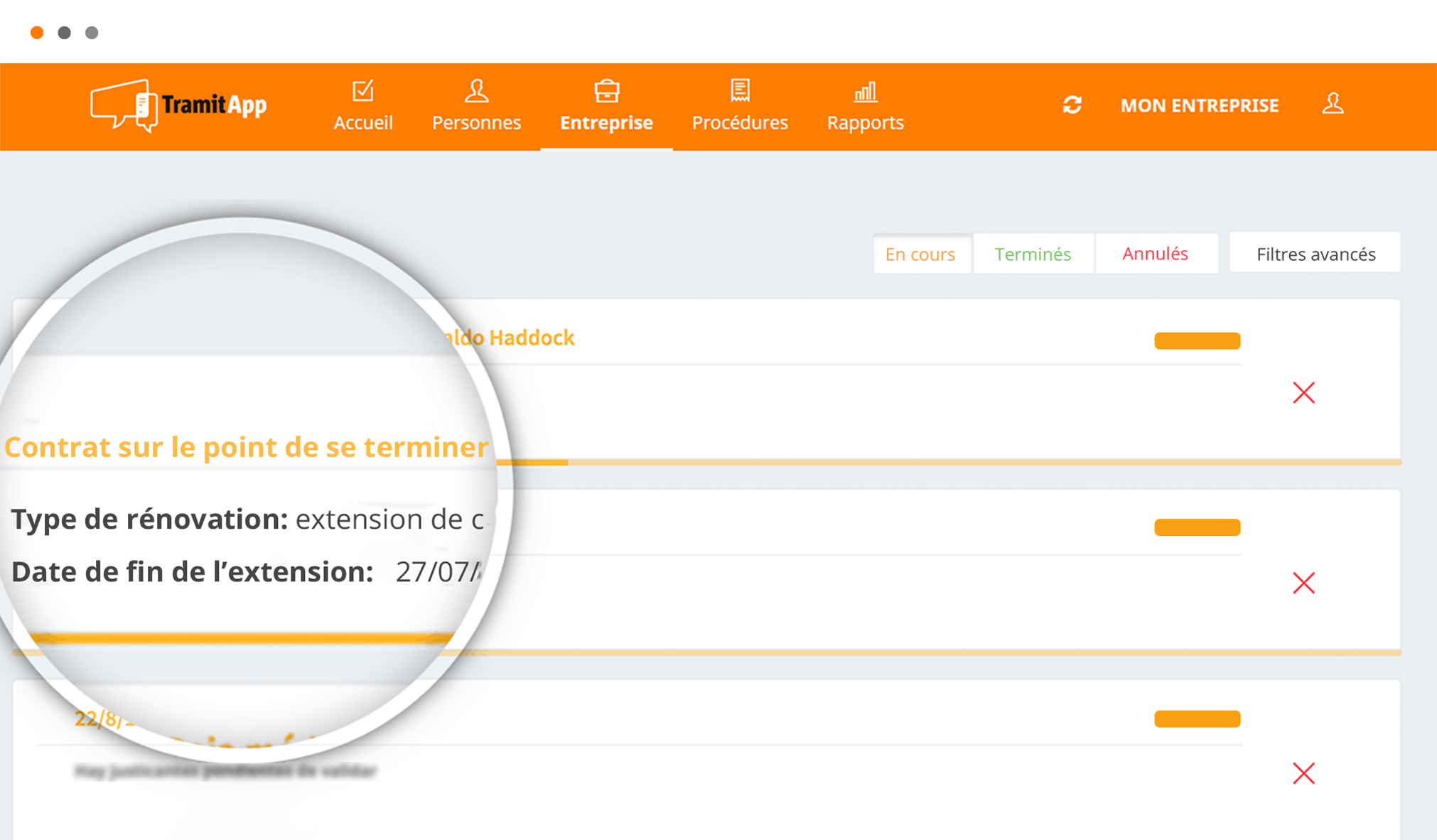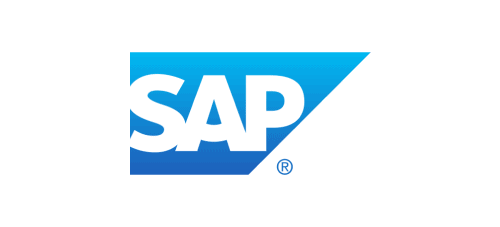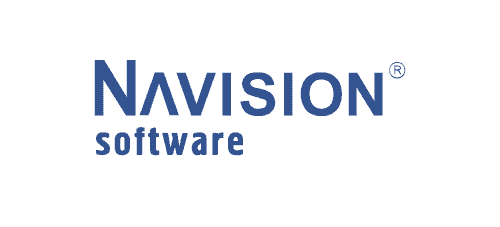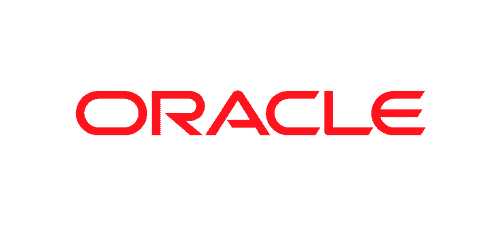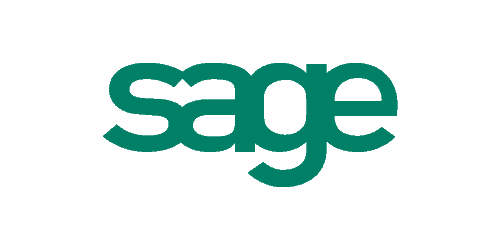 Compatible with your corporate software
Connect TramitApp's human resources software with any ERP system (SAP, Sage, Oracle, etc.) via API or FTP.
You won't have to migrate users or worry about information integrity. Our software uses SCIM (system for cross-domain identity management) so you only have to manage users from a single app.
TramitApp also uses SSO (single sign-on) so users can assign the same password to all their system logins.
Request a demo and we'll show you how it works.
We give you 15 days of free access.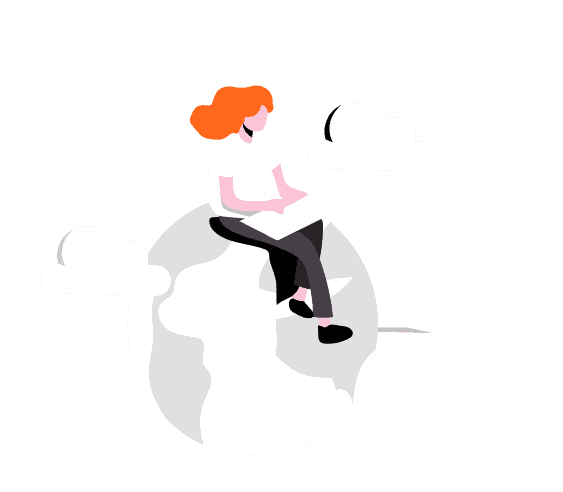 What our customers say about us
Easy-to-use tool fully adaptable to the particularities of our entity. Immediate and efficient service.
We have felt very accompanied at all times by TramitApp, from the beginning they have helped us to adapt the Workday Registration tool to our needs, to acquire knowledge about its use and to solve the doubts that have arisen on a day-to-day basis. They are a great team and very involved in meeting the needs of their Client.
The tools provided by TramitApp are a must for our day-to-day management, but the human team behind working for the client is the differential value
Trusted by more than
1500 companies