Time Off Management Software
Manage your team's time-off with a single app. Avoid errors and improve internal communication.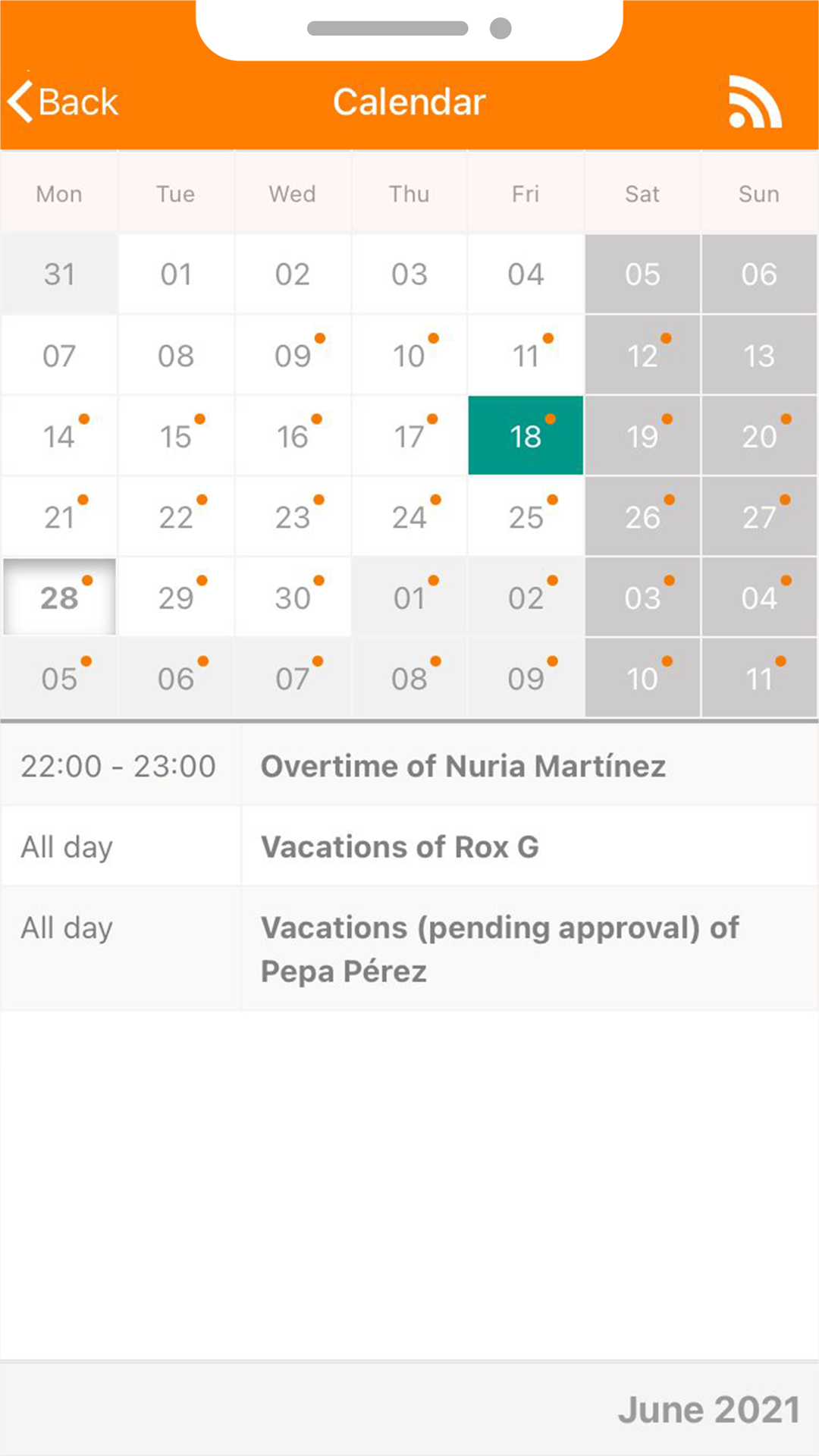 Forget about tracking absences
with an Excel file and dozens of emails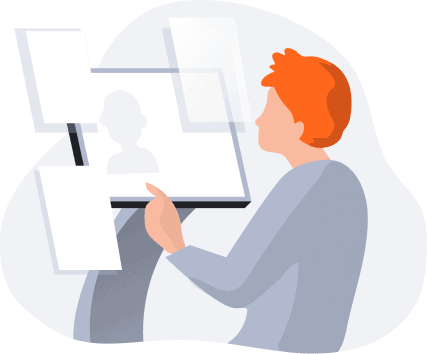 Employees manage and view their vacation days in the calendar. Requests must be approved.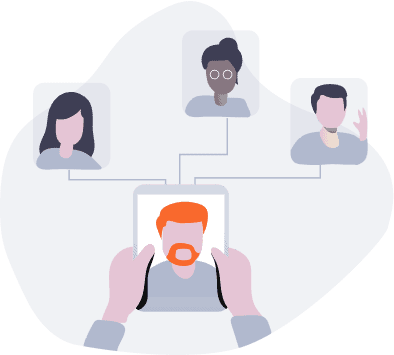 Company personnel and team members can see the dates requested by colleagues to coordinate.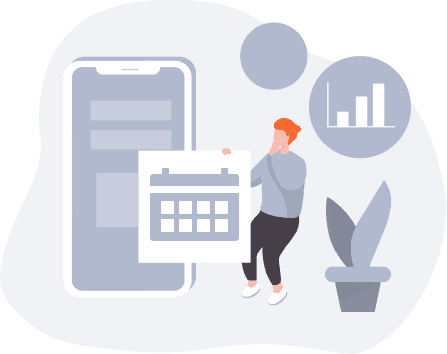 Information made available
Tired of being asked about days off? Real-time information is available on any device.
Request a demo and we'll show you how it works.
We give you 15 days of free access.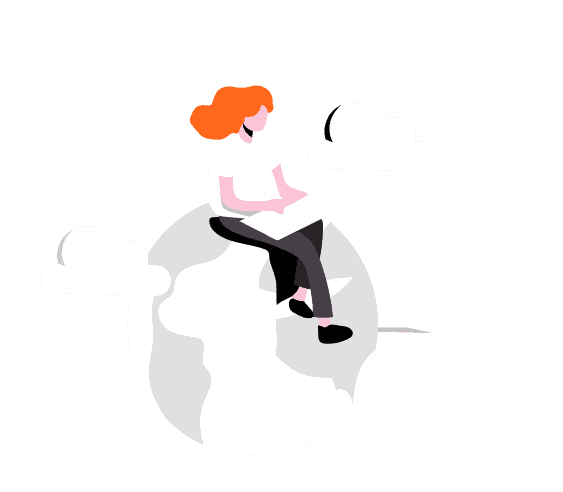 Coordinate vacation days for the entire company
in an effective and centralized manner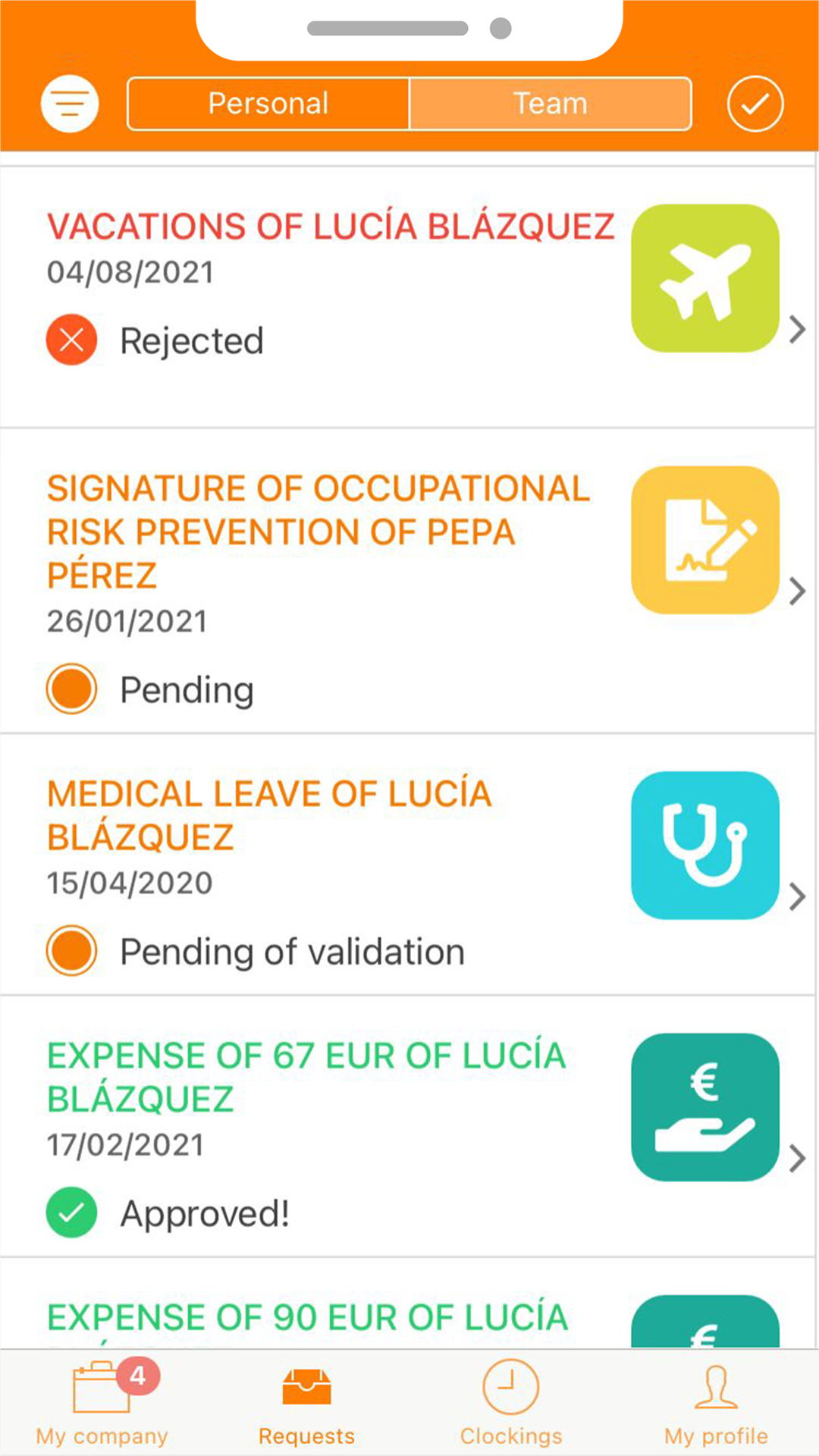 Vacation requests and absences
Employees manage their vacation days and absences online or using their smartphone, and send requests to their manager.
S
Records are kept of approvals
Changes are made easily and quickly
Employees can see the approval status of their vacation days and leave, as well as that of authorized colleagues.
From any device
Calendar view of the entire team
Organized and coordinated communication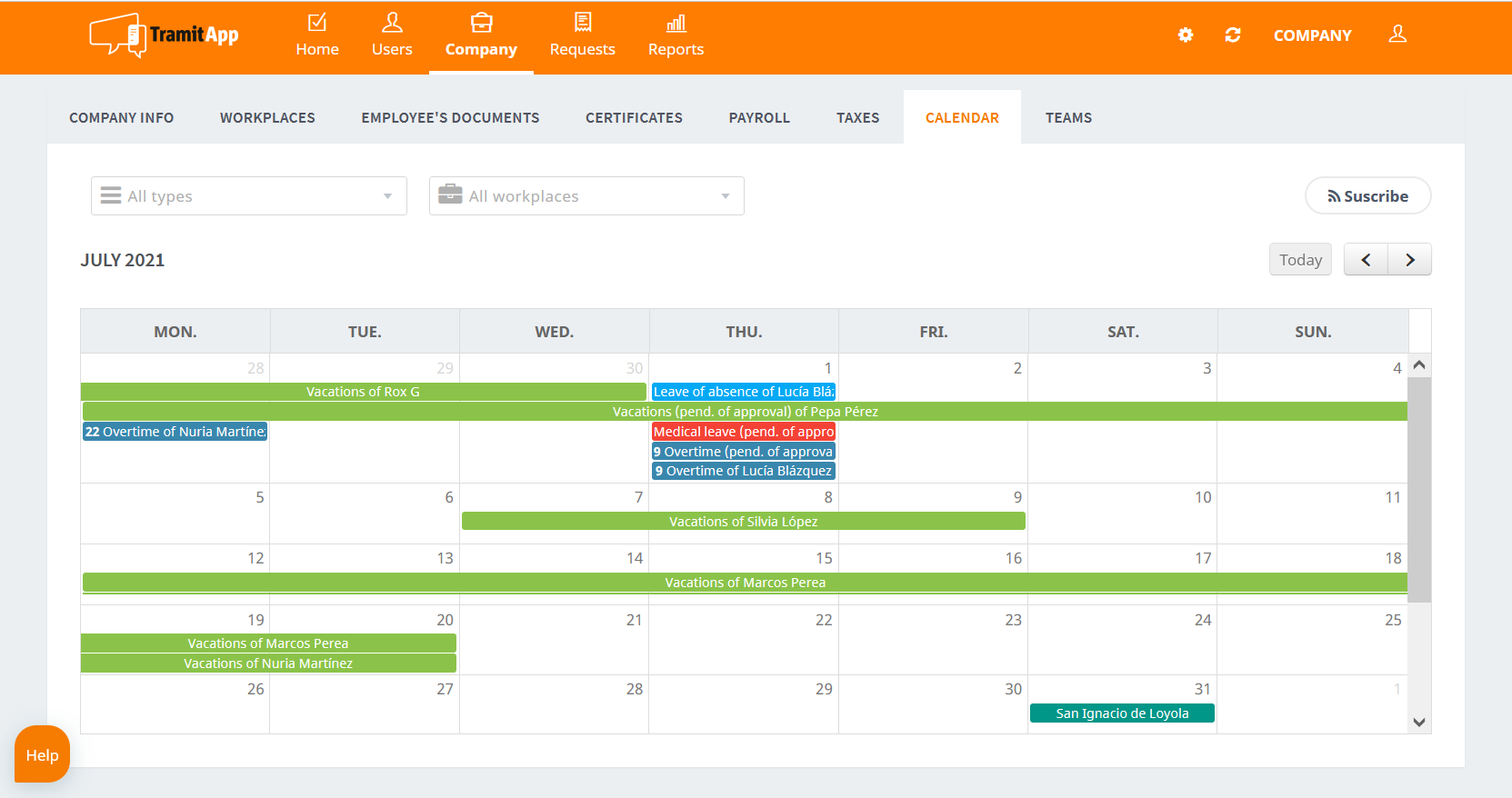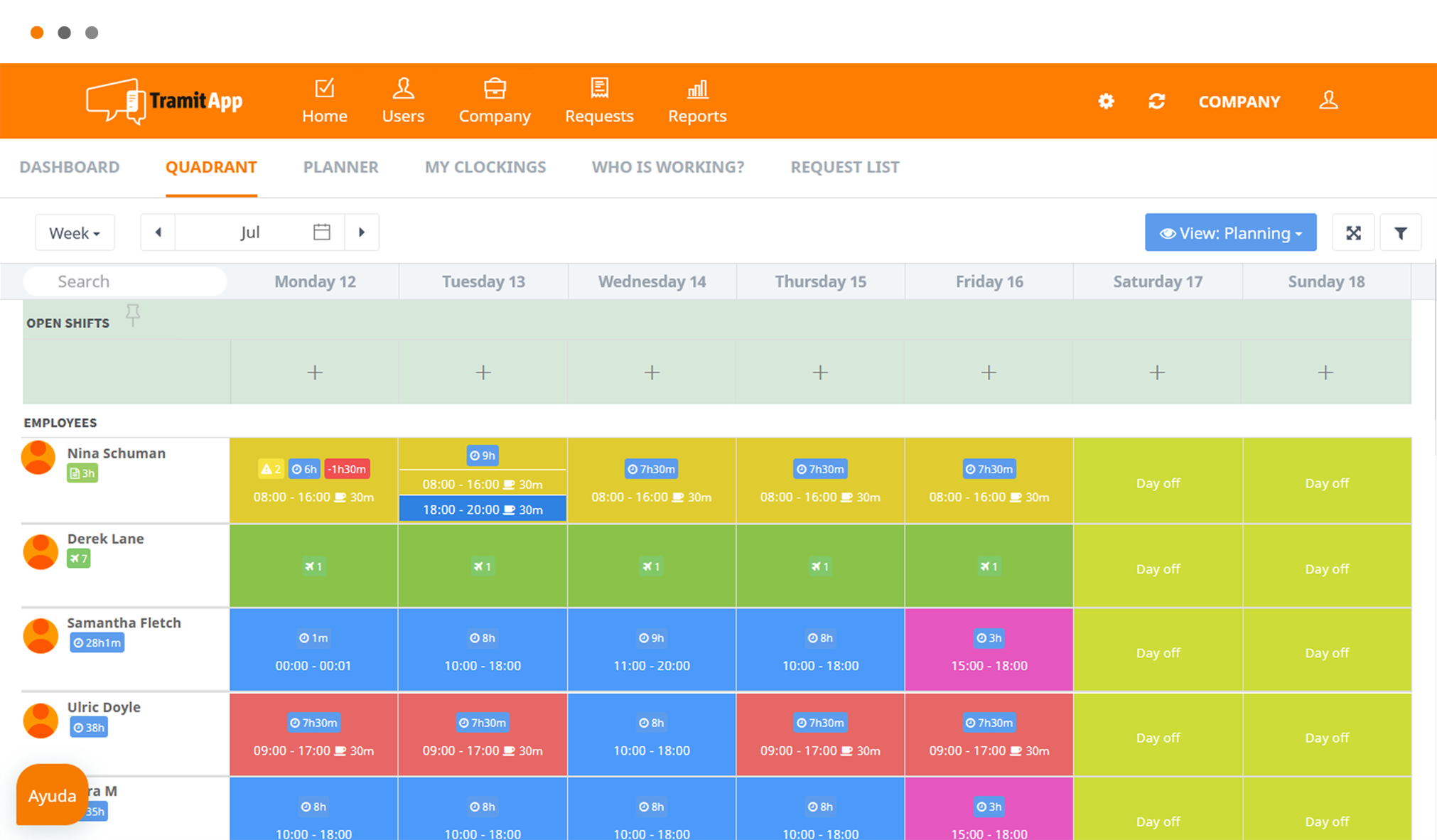 Manage your team's personal leave
Workers request vacation days and personal leave in their employee portal, specifying the reason for the leave, and a notification is sent upon approval.
Coordinate absences at a glance
Use the app to approve, reject and add comments
Keep everything under control effortlessly
A computer with Internet access is not always available. The platform is accessible through any device, making it easy to perform tasks and queries.
Use our web portal or app
All the information is available from anywhere
Easy to use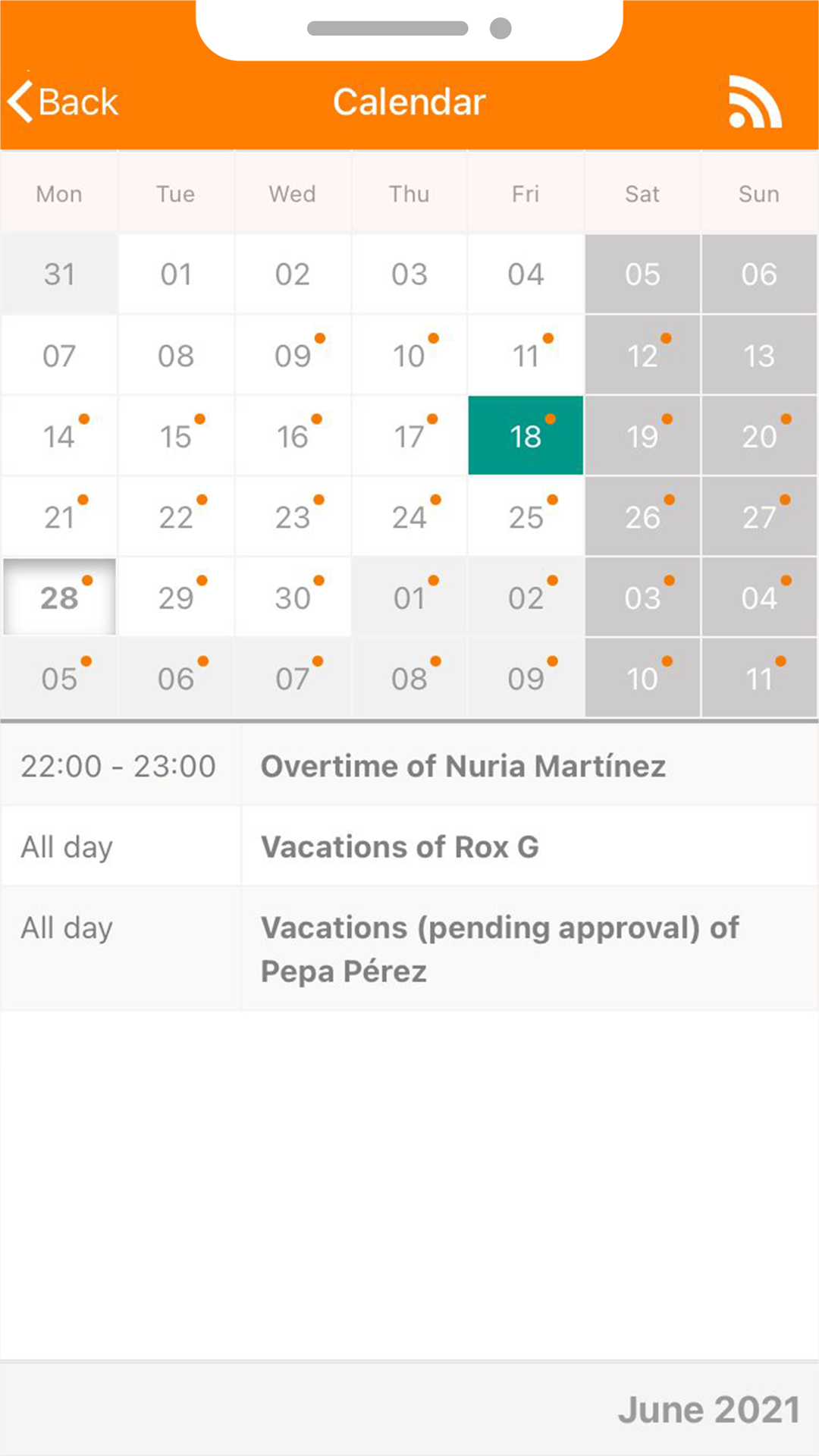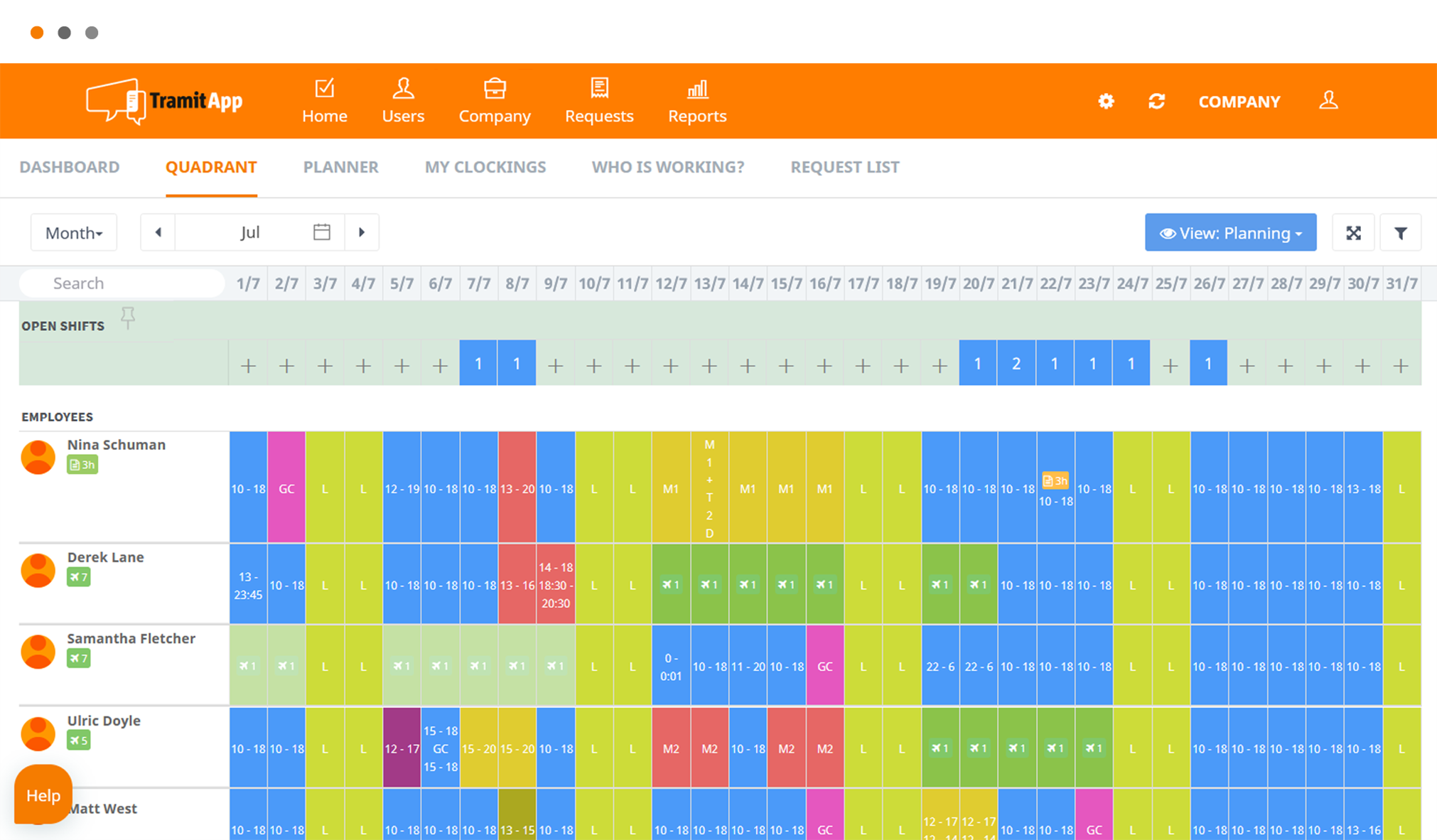 Time tracking computed with absences
Would you like to know how many days an employee has been out on leave? Monitor absenteeism and avoid uncomfortable conversations. Keep an organized log of absences.
Employee file containing all the information
Reports by type of absence and team
Customized color coding
Speed up personal leave requests
The larger the team, the longer it takes to manage requests for time off by email. Improve the process by centralizing it in a single management tool.
Workers request time off via TramitApp
Managers receive requests
They check the calendars, and then approve or reject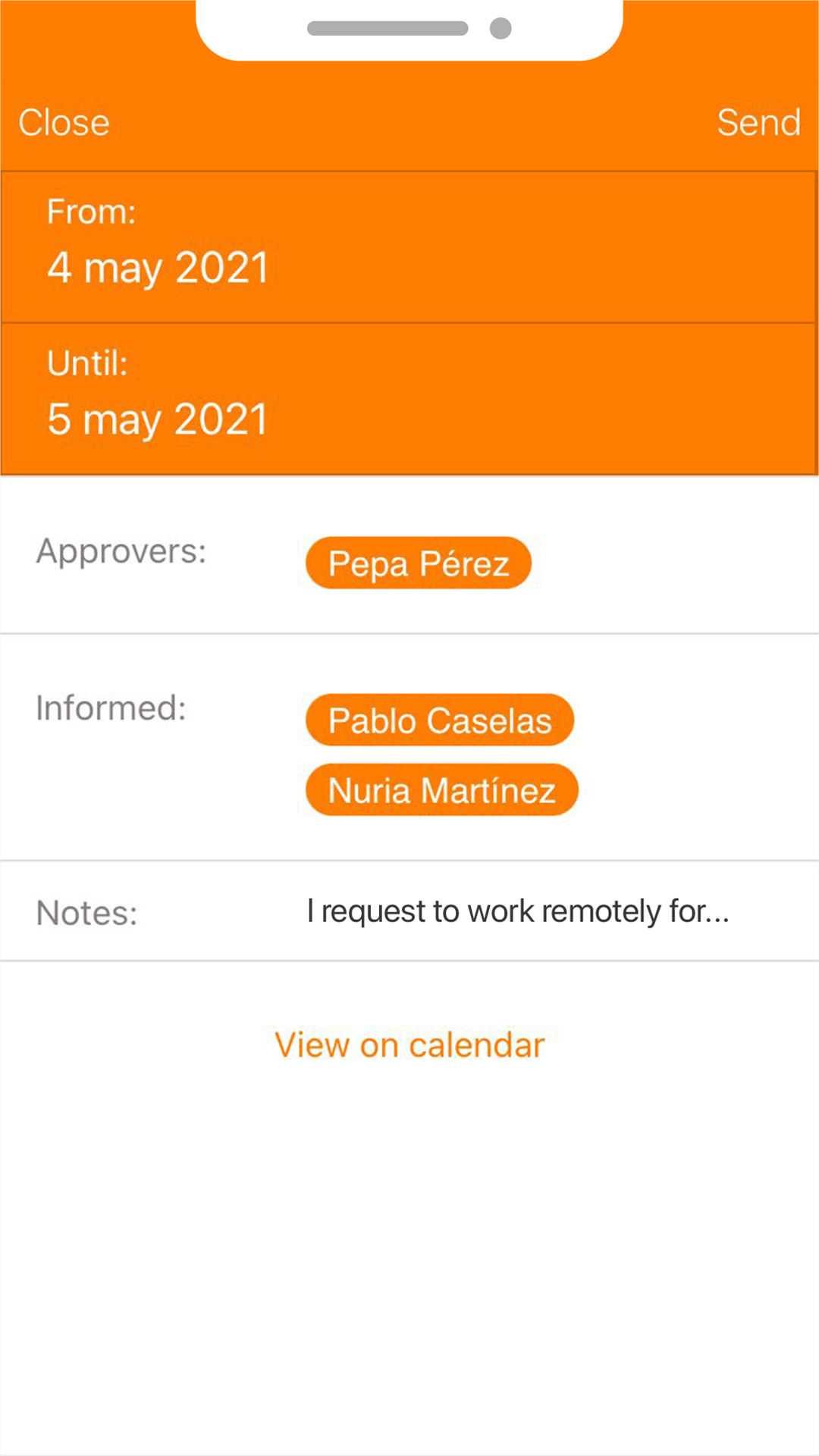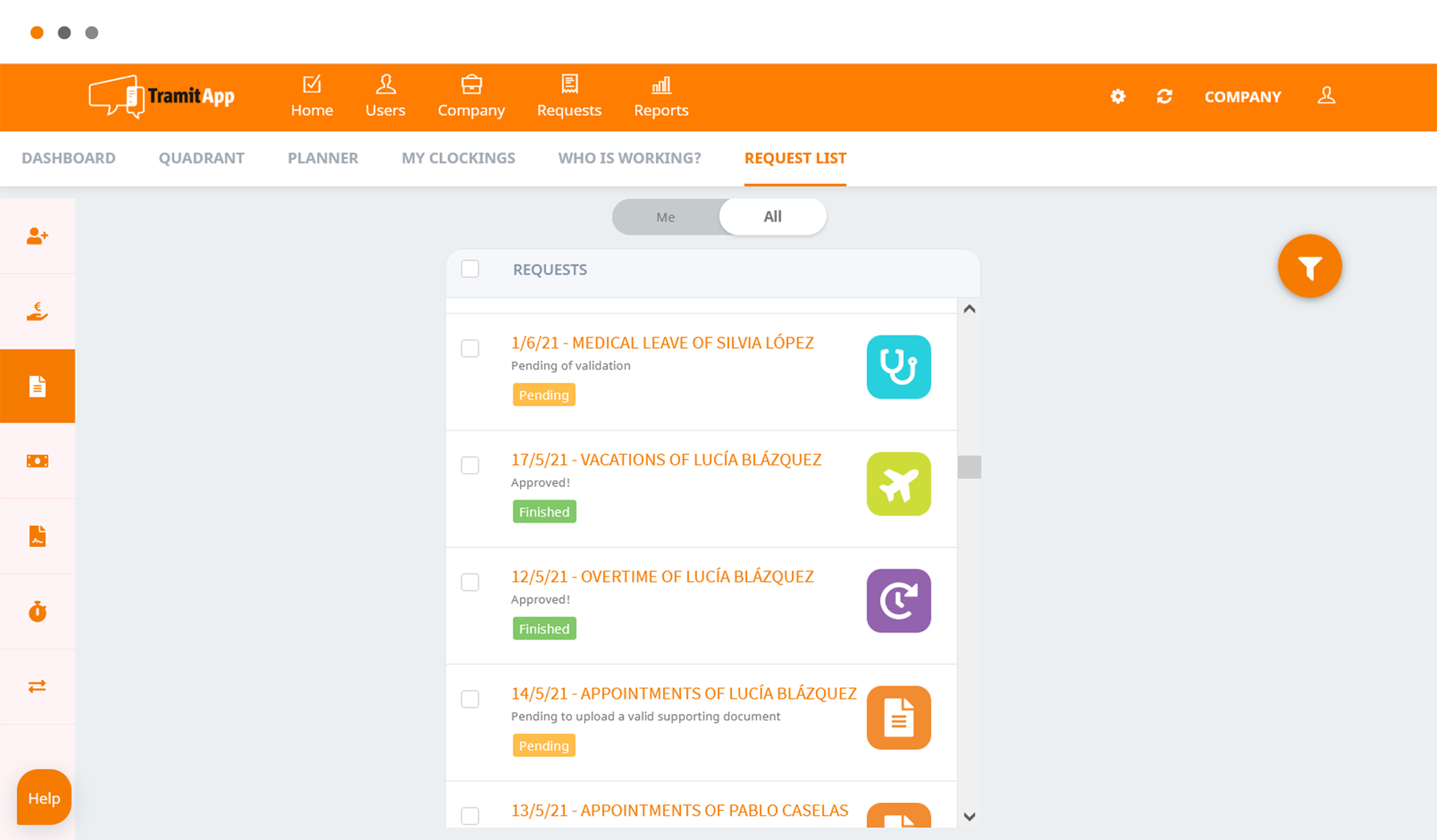 Compatible with rotating shifts
Managing vacation days and absences for jobs with shift schedules can be a major headache. TramitApp takes care of this.
View shifts and absences in the same calendar
The color codes show the reason for each absence
Calculate the balance of hours worked and pending
Integrated with time tracking
Our tools are designed to make your job and that of your employees easier. Integrate vacation days and absences with time tracking.
Number of hours by week, month and year
Absence notifications in schedules
Forget about managing the information in Excel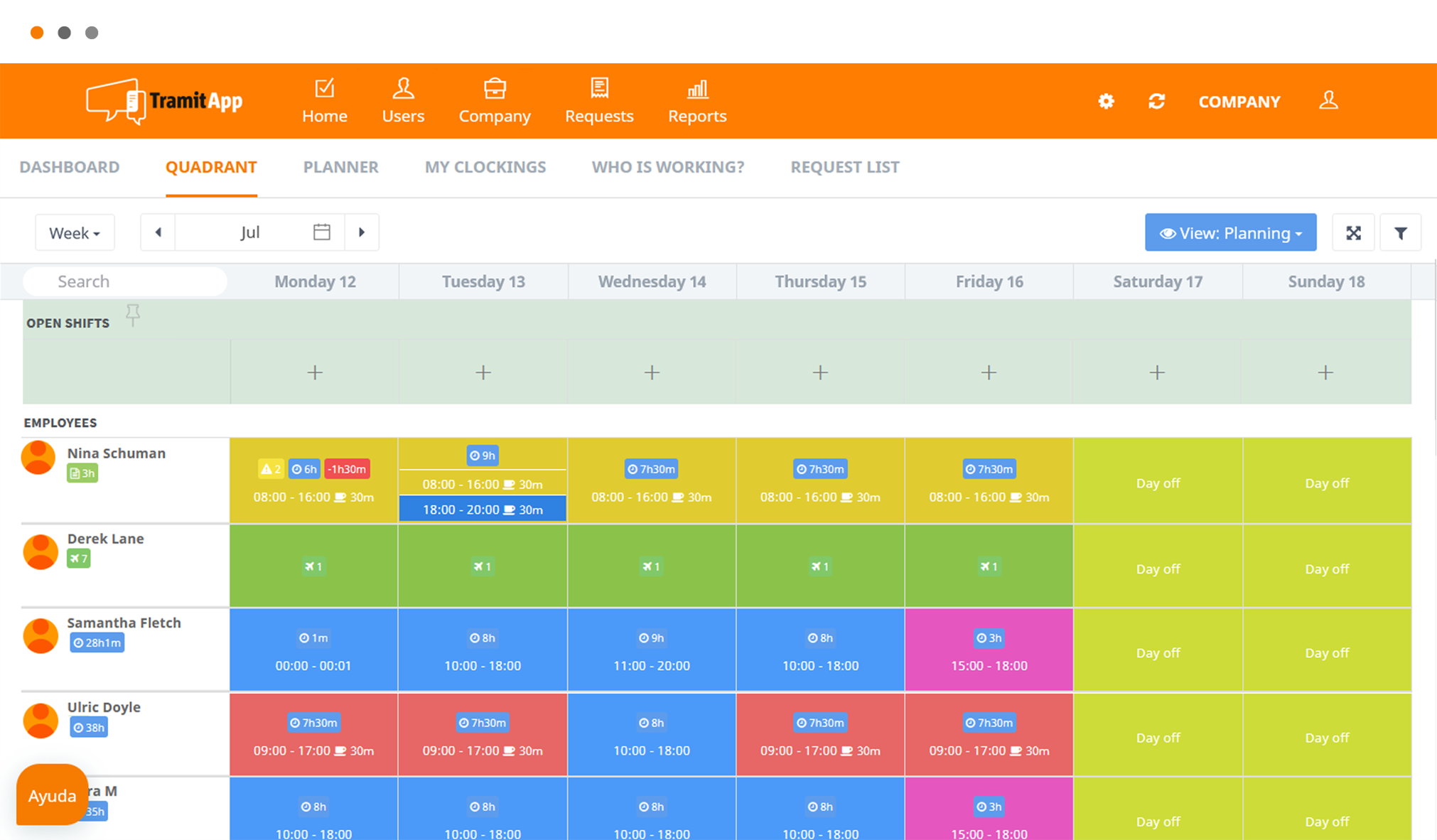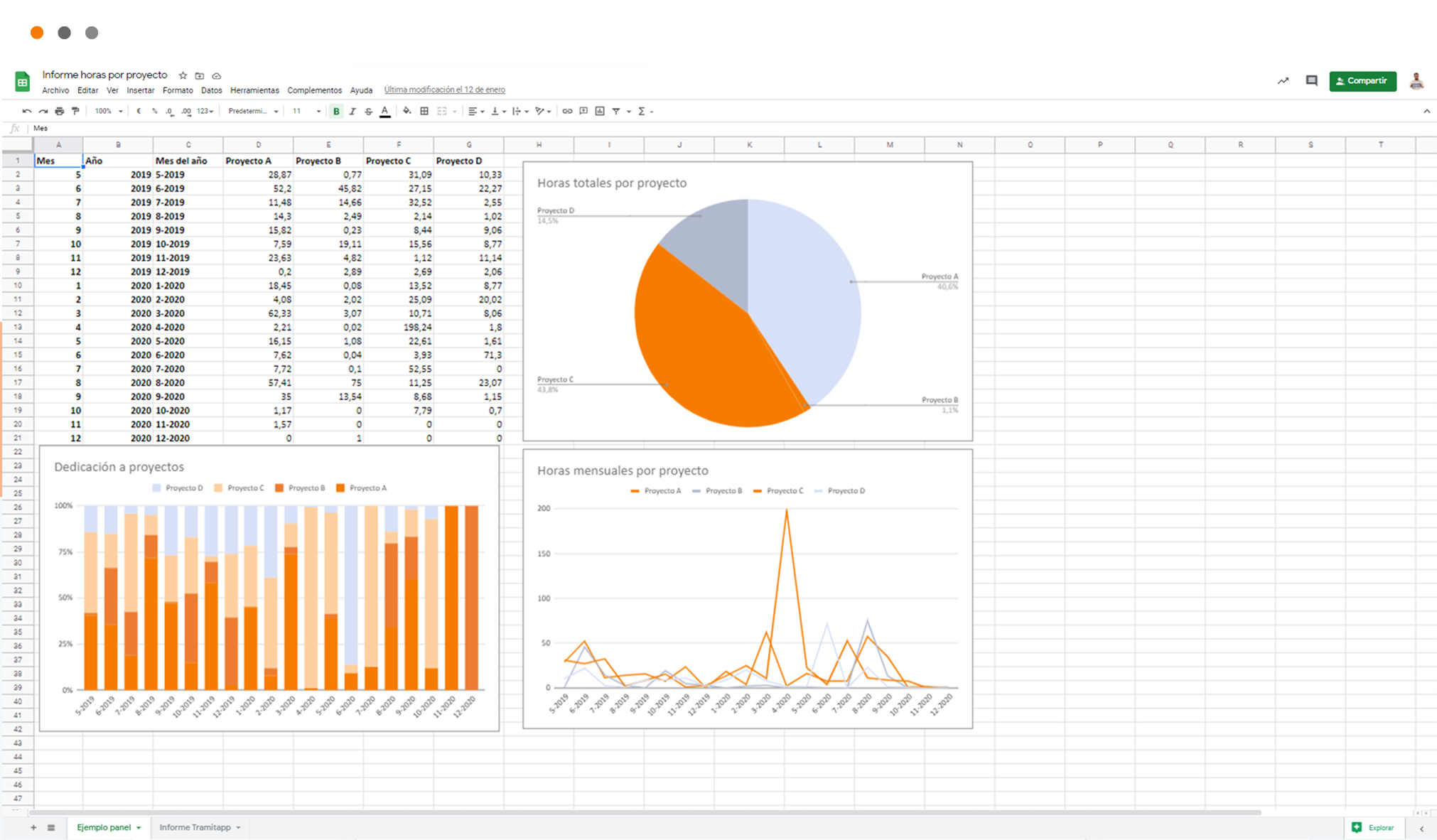 Vacation and absence reports
View reports for the vacation days and approved absences of a single employee or the entire team.
All the information at a glance
The data you need, when you need it
Download in Excel or CSV
Request a demo and we'll show you how it works.
We give you 15 days of free access.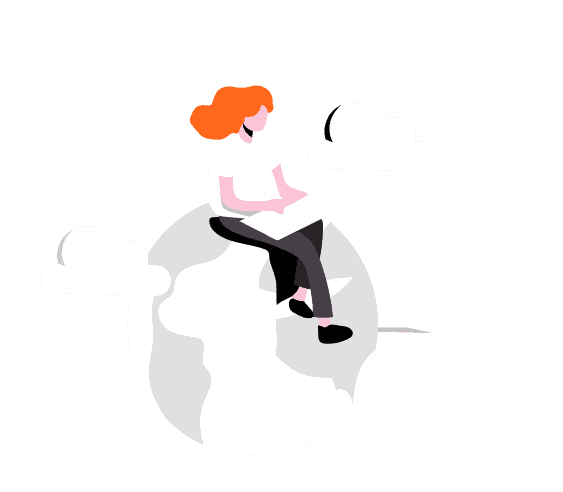 Trusted by more than
1500 companies